Wait. Before you get started with your product, let me tell you very quickly about my fingerpicking songs course which features 38 stunning songs and is half price for this very one time!

Master your fingerpicking skills, learn the most beautiful fingerpickings songs and have lots more fun for many years to come with your guitar playing
The Fingerpicking Classics Collection: Learn 38 of the Most Stunning Songs for Fingerstyle Guitar
Welcome, do you want to learn some of the greatest fingerpicking songs ever?
There isn`t a sweeter sound in the history of the universe than a beautiful fingerpicked song played well.
If you want to become a fingerpicking guitarist who can play real songs that sound stunning, and not just boring exercises, or if you are tired of searching YouTube or google for a great fingerpicking song that suits your skill level, then check this out.
Join OVER 1000 other students with this online HD digital e-Course and learn 38 amazing fingerpicking songs all taught in a step-by-step manner, in downloadable HD video, all with tab, Guitar Pro, extras and so much more…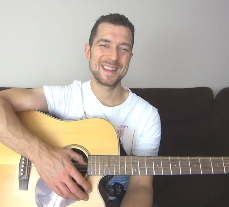 Get 50% off this course today with this exclusive one time offer
Usually $97… 
Today only it is…
$47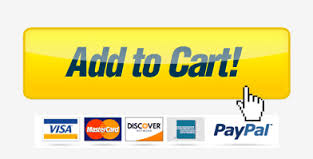 No, thanks, I`m happy with my current purchase
The complete list of songs in the course are:
Level 1 Songs
Tracy Chapman – Fast Car
The Moody Blues – Nights In White Satin
Maroon 5 – She Will Be Loved
The Calling – Wherever You Will Go
Bill Withers – Ain`t No Sunshine
The Penguins/Marvin Berry and The Starlighters – Earth Angel
Snow Patrol – Chasing Cars
Level 2 Songs
Fleetwood Mac – Landslide
Milos Karadaglic – Spanish Romance (Part 1)
James Bay – Hold Back The River
R.E.M. –  Everybody Hurts
The Righteous Brothers – Unchained Melody
Idina Menzel – Let It Go
John Lennon – Imagine
Elvis Presley – Always On My Mind
Level 3 Songs
The Beatles – Here Comes The Sun
Neil Young – Ohio
Ferdinando Carulli – Andantino
The Animals – House of the Rising Sun
Rufus Wainwright – Hallelujah
Glen Hansard and Marketa Irglova – Falling Slowly
Coldplay – Clocks
Level 4 Songs
Simon and Garfunkel – April Come She Will
Plain White T`s – Hey There Delilah
Ed Sheeran – Tenerife Sea
The Beatles – Blackbird
Simon And Garfunkel – Scarborough Fair
John Williams – The Imperial March (Darth Vader`s Theme)
Ludwig van Beethoven – Für Elise
Pink Floyd – Is There Anybody Out There?
Level 5 Songs
Kansas – Dust In The Wind
Adele – Someone Like You
Classics IV – Spooky
Milos Karadaglic – Spanish Romance (Part 2)
Sting – Shape Of My Heart
Led Zeppelin – Babe, I`m Gonna Leave You
James Taylor – Fire and Rain
Eric Clapton – Wonderful Tonight