Discover how to play stunning handpicked songs, the key secret techniques to becoming a more confident and skilful guitarist, and get direct support as well as advice from me.
The Elite Guitarist Inner Circle.
Individual Coaching, Stunning Songs, The Best Techniques, and much much more…
Fingerpicking, Pop, Folk, Blues, Rock, and Country, all taught the fun way.
---
From the studio of guitar teacher, Dan Thorpe:
If you would like to learn the most exciting, fun, hand-picked songs, learn a powerful new technique each month, get hands-on coaching, help and content available nowhere else, then the Elite Guitarist Inner Circle is for you.
For an inexpensive monthly fee, you get video lessons (with written notes), individual coaching, powerful technique tips, feedback, personalised lessons, and a whole bunch of other goodies.
I have a wealth of experience and this is the place where I share it all with you.
In the Elite Guitarist Inner Circle you will learn:
My "A-list" teaching songs – these are the ones students get a buzz from learning as they sound great and don`t require blood, sweat and tears to learn! (read on to find out exactly what songs are in the Inner Circle)

How to make the music you play sound more musical

Improve your overall sense of joy and satisfaction from the guitar

How to stay motivated with your guitar playing now and in the future
How does it work?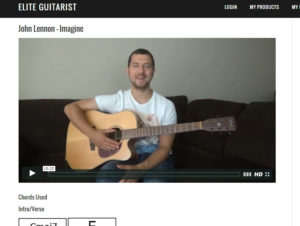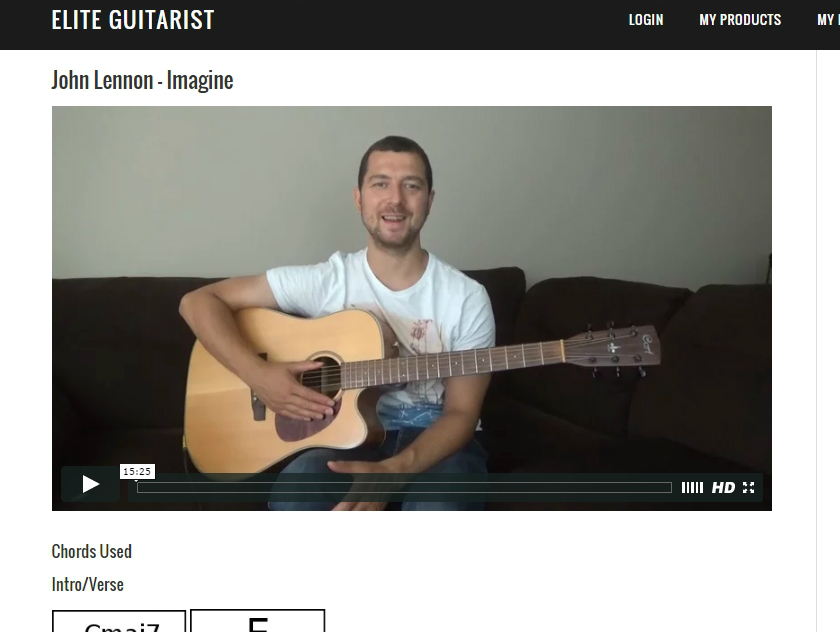 The Elite Guitarist Inner Circle is a monthly subscription programme which costs a fraction of the price of one to one lessons but with many more benefits.
You can cancel whenever you want, and there is no commitment. You can leave anytime and you will be refunded any money not used.
All content in the EGIC is focused on four different areas:
The most exciting and fun fingerpicking and strumming songs (1 x new fingerpicking and 1 x new strumming song per month
Access to ALL past video lessons which is over 150 video lessons  over 3 years – worth $612
Improving technique to make learning what you know and what you learn sound better and easier to play
Personal coaching to aid you through troubled areas
Who is the Elite Guitarist Inner Circle for?
It is aimed at those who love playing acoustic guitar and enjoy classic songs.
Most of the songs we do are from the 60`s and 70`s with some more modern songs thrown in too (as long as they are great!).
If you enjoy learning and improving on the guitar in a variety of ways and want to improve your technique as well as learn my very best hand-picked songs then the Inner Circle is definitely for you.
If:
You DO want to learn classic songs
You DO want to learn only tried and tested techniques that have been proven to work
You DO want to learn the best fingerpicking songs
You DO want to focus on the styles of pop, folk, rock, blues and country…
…then keep on reading because this is just for you.
Become the guitarist you dream of being, whilst still having fun and learning the best songs in a simpler way
When you become a member of the Inner Circle, you aren't just buying an online course or getting something you can find on the net.
You are getting me and the benefit of my 10,000+ hours of teaching the guitar.
The Elite Guitarist Inner Circle programme will show you, step-by-step, how to become the guitarist you dream of being.
In the programme, you will learn my tried and tested methods of learning the guitar in the simplest and most enjoyable way.
You'll learn ALL the things I teach my private students, but at a fraction of the cost.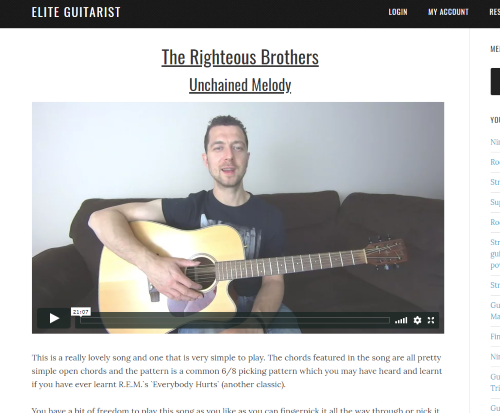 Take Greg for instance. This is what he says:
"Hello Dan,
I probably am just another in a long line of students that simply want to say thank you.
I am 55 and have wanted to learn the guitar for years and years. I started approximately a year ago and have kept up with my lessons, as far as theory and scales go, but these simple chord changes have kept me from 'playing' the guitar.
I was frustrated and my instructor was probably more frustrated.
Since joining, I can now say that I am improving because you have somehow just put it all together for me.
I now see that there is daylight at the end of this long dark tunnel of doubt I have been strumming down.
I am now changing G, C, and D and I really can't believe it is finally happening.  
I simply want to say thank you so…Thank you."
Warm Regards,
Greg LaFave
If you want to read more success stories like Greg's or read 100`s more wonderful and very humbling things students have said about my teaching, then click HERE.
"Hi Dan, your Elite section is amazing! Keep up the astonishing work, you're the best :)" – Antonio
What exactly is in the Inner Circle???
Below is a detailed description of everything you will get in the Inner Circle.
The Inner Circle is specifically designed for acoustic guitarists who either love to play classic songs or really want to learn them. Most of the songs and techniques are made for those who love the music of the 60's and 70's (with a few from more modern times).
There are 3 levels of membership and each one relates to how much coaching and direct support you feel you need from me.
Standard Level
Access to 150+ Elite Guitarist Inner Circle Videos and Lessons ever
This includes 150+ lessons and more every month which you can access anytime. (worth $612)
1 x brand new FINGERPICKING SONG video per month
Learn 2 of my "A-list" songs each month
Every month, you get to learn two beautiful and memorable songs on the guitar in video format with chord charts, tab and detailed notes to help make learning them easier than ever.
One of these will be a new fingerpicking song every month…
All the songs are arranged in order of skill level taking the guesswork out of it for you!
PLUS all of the previous month's songs and lessons… Here is a list of all previous songs.
Level 1
Maroon 5 – She Will Be Loved
Marvin Berry and The Starlighters – Earth Angel
The Righteous Brothers – Unchained Melody
Air Supply – All Out Of Love
Johnny Cash – Hurt
Ben Harper – Waiting on an Angel
Traditional – Silent Night
Level 2
John Lennon – Imagine
Milos Karadaglic – Spanish Romance (Part 1)
Fleetwood Mac – Landslide
Neil Young – Ohio
Red Hot Chilli Peppers – Scar Tissue
The Animals – House of the Rising Sun
Elvis Presley – Always On My Mind
Level 3
The Beatles – Here Comes The Sun
Coldplay – Clocks
Pearl Jam – Just Breathe
J.S. Bach – Toccata and Fugue
Chris Rea – Driving Home for Christmas
Plain White T`s – Hey There Delilah
Ludwig van Beethoven – Für Elise
Pink Floyd – Is There Anybody Out There?
Level 4
Adele – Someone Like You
Simon and Garfunkel – April Come She Will
Nino Rota – The Godfather (Speak softly love)
Bing Crosby – White Christmas (solo)
John Williams – The Imperial March (Darth Vader`s Theme)
Classics IV – Spooky
Kansas – Dust in the Wind
Level 5
Led Zeppelin – Babe, I`m Gonna Leave You
Milos Karadaglic – Spanish Romance – (Part 2)
David Bowie – Ziggy Stardust (solo)
The Police – Every Breath You Take (solo)
The Beatles – Let it be (solo)
Eric Clapton – Wonderful Tonight
+ More every month!
1 x brand new STRUMMING SONG video per month
Each month you will get a brand new strumming song to learn and all the previous strumming songs too.
All songs are arranged in order of skill level taking the guesswork out of it for you!
Level A songs use mostly open chords and/or simple strumming.
Level B songs use slightly more complex or subtle strumming ideas.
Level C songs are once again more complex and/or use the occasional barre chord.
Level D songs use even more complex or subtle strumming techniques and more challenging chord shapes.
Here is a list of current songs…
Level `A`
U2 – Sweetest Thing
Elvis Presley – Return To Sender
Bob Dylan  – Blowin` In The Wind
Daft Punk – Get Lucky (Level `A`)
The Beatles – Twist and Shout
Creedence Clearwater Revival – Bad Moon Rising
America – Horse With No Name
Tom Petty – Free Fallin`
The Mavericks – Dance the Night Away
Pearl Jam – Elderly Woman Behind The Counter In A Small Town
Green Day – Good Riddance (Time of your life)
Jason Mraz – I`m Yours
The Troggs – Wild Thing
Level `B`
Coldplay – The Scientist
Bob Dylan – Knockin` on Heaven`s Door
Lynyrd Skynyrd – Sweet Home Alabama
Queen – Crazy Little Thing Called Love
The Jam – That`s Entertainment
Oasis – Live Forever
Wham! Last Christmas
Eddie Cochran – C`mon Everybody
Foo Fighters – Times Like These
Cat Stevens – Father and Son
Prince – Purple Rain
Nirvana – Polly
Level `C`
Iggy Pop – The Passenger
Stealers Wheel – Stuck in the Middle With You
Oasis – The Importance Of Being Idle
Sixpence None the Richer – Kiss Me
Neil Young – Heart of Gold
John Lennon – Working Class Hero
Eagles – Tequila Sunrise
The Smiths – There Is A Light That Never Goes Out
Level `D`
Eagles – Hotel California
Travis  – Why Does It Always Rain On Me
John Lennon – Happy Xmas (War is over)
Paul McCartney – Wonderful Christmastime
Amy Winehouse – Love is a Losing Game
+ More every month!
Riff of the Month
This is where the Riff of the Month comes into play. Each month I'll take a random year and pick a classic riff from that year, teaching you how to play it in just a few minutes.
Each riff will cover the following three criteria:
Classic – Almost everyone will know this riff
Simple – It will be fairly simple to play
Memorable – Easy to remember and hum
This is a small list of just a few of the 37 riffs (at the time of writing) with more every month!
Lalo Schifrin – Mission Impossible Theme (1967)
Joy Division – Love Will Tear Us Apart (1980)
Pink Floyd – Money (1973)
The Kinks – You Really Got Me (1964)
Bruce Springsteen – Born In The USA (1984)
The Byrds – Mr Tambourine Man (1965)
Fleetwood Mac – The Chain (1977) #29
Albert King – Born Under A Bad Sign (1967)
David Bowie – China Girl (1983)
Creedence Clearwater Revival – Fortunate Son (1969)
Led Zeppelin – Immigrant Song (1970)
John Williams – Jaws Theme (1975)
John Barry -James Bond Theme (1962)
Ritchie Valens – La Bamba (1958)
…and more every month!
`In Focus` lesson of the month
Each month you will get access to a new "In Focus" tutorial, which is where you will learn a new technique aimed at improving a specific area of your guitar playing, the goal is to improve your playing as a whole.
It's no good learning just songs. It's no good learning pointless techniques. Instead learn real songs AND practical, useful techniques. I only teach you the important techniques.
Here are some past lessons…
Technique
"The Three P`s of Guitar Playing" – Part 1: Posture
"The Three P`s of Guitar Playing" – Part 2: Positioning
"The Three P`s of Guitar Playing" – Part 3: Pressure
The Power Of Economy Picking
How To Get Started With, And Practice Barre Chords… In Just One Minute Per Day
The most useful stretching exercise for `elastic fingers`
"Ear Training 101″
Rhythm
Developing Groove (Part 1) – Syncopation
Developing Groove (Part 2) – Using `Movable` Accents
How to play and use triplets for a more exciting and more rhythmic guitar sound
How to play straight and shuffle feels
Playing In The Three Most Common Time Signatures Ever!
Strumming
Accented Strumming
One Bar Strumming Fills
Alternative Strum Patterns To Increase Your Strumming Repertoire and Improve Your Rhythm Skills
Theory/Fretboard
Essential Music Theory – Understanding The Key Of G Major
`The Bucket System` For Organizing And Using Your Repertoire Of Chords!
Harmonizing in Thirds
How to learn and understand the notes on the fretboard using my popular action plan (part 1)
How to learn and understand the notes on the fretboard  (part 2)
How To Practice Your Guitar Scales Using `The Big Cycle `
 Jamming
The True Musicianship Exercise – How To Test And Improve Your Skills As A Musician
Advanced Chord Tricks
How `Sus` chords can easily add more groove, life and excitement to any piece
CAGED Chord Tricks Part 1 – The C Chord!
Simple but Sophisticated Chord Embellishments
Lead
An Introduction To Playing Lead Guitar… The Simple Yet Exciting Way!
Combining Rhythm and Lead
How to get started on lead guitar with the super simple and highly effective `6 Note Scale`
Fingerstyle
Fingerpicking Patterns in Alternative Time Signatures
4 Core techniques to get a more professional fingerpicking tone (that most guitarists don`t know about)
Getting started with `Ornamentation` when Fingerpicking
Fingerpicking Blues Series (Part 1) – Rudiments and Getting Started
Fingerpicking Blues Series (Part 2) – Playing Real Licks
Fingerpicking Blues Series (Part 3) – Playing Big Blues Riffs
Artist/Genre
Eric Clapton: His electric guitar style in-depth and in-focus
The Bluffer`s Guide To…Country
The Bluffer`s Guide To…Funk
…and more every month!
Priority email support
I get anywhere from 5-10 (sometimes more) emails every day from students asking for advice. I`d love to help them all out right away but unfortunately, it takes me sometimes up to a week to get back to them. There is simply not enough time in the day for me to email everyone back.
Somewhere I have to prioritise students and the support I give. For those joining, you will get priority support so I can answer any of your questions any time and usually within 24 hours. Simply email me at a specific address I`ll give you and you will get my answers, advice and help on any questions faster than ever.
Loyalty program
You will receive some very cool benefits such as free coaching, personal lessons, and/or free EGIC months by staying a member for a long time and by referring other new members.
You will also "lock-in" on your current price. In other words, when the Inner Circle price goes up for new students, for you the price will remain what it was on the day you joined.
Discounts on all e-Courses and eBooks
You'll get a special discount code unique to you which will give you 25% off of all existing and future Dan Thorpe and Guitar Domination products.
This includes all my e-Courses and eBook bundles.
Backstage Area
In the exclusive backstage area, you'll get a whole host of goodies – completely exclusive to Inner Circle members.
Think of the backstage area as the place behind the bike shed at school where all the cool kids would hang out while all the other kids would be jealous but stuck in class!
If you like free content and humorous, interesting guitar things, check it out. (The only thing is, we won't be smoking those funny cigarettes at the back of our bike shed!)
In the backstage area, you will also find a few of my favourite freebies and other goodies.
Pay Monthly for just
$17 per month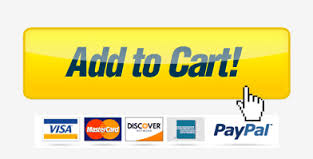 Pay yearly and get a 33% discount
$204
$137 per year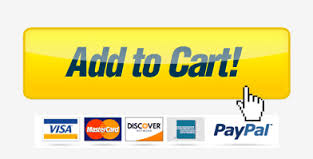 Gold Level
In this level, you will get everything from the above, PLUS…
The Dan Thorpe Coaching Day
One day per month you'll be able to ask me any questions you like and I`ll give you in-depth direct support on any issue.
This is a dedicated day to answer your questions so you can send as many as you like. I`ll even create a video if the answer is not something I can easily explain or show. 
One of the reasons my lessons work so well is the coaching aspect. The teacher is a mentor, friend, and coach as well as a provider of skills. I'm ALL of the above and I'll be your motivator as well.
Please note, you are still welcome and encouraged to email throughout the month and as a member of the Inner Circle, you will get priority access to me and a faster response time.
Inner Circle Newsletter
Each month, you'll get a downloadable newsletter with reader questions and feedback.
You'll be able to see what questions others in similar situations to you are asking, what they struggle with, and what they succeed at. You'll also see and learn from my answers and tips.
Often you'll see questions which you didn't realise you also want to know the answer to but never thought of asking. We'll all help and grow with each other, and that is what the Inner Circle Newsletter is all about.
Monthly Challenge
This is a new feature where I set you a little challenge and you try it out, then in a few weeks (or months) you can try it again and see your improvements.
These are short, fun and practical.
There is a limitless amount of content to learn out there but hardly anything to actually stack up and measure your progress to see if you are actually making progress.
Bizarre, isn`t it?
We are going to change that.
I also provide a `Hints and Tips` segment where I`ll help you and send you to relevant links where the answers will be waiting.
All in all, it is a fun and simple way of helping you improve your playing in lots of different ways…
Pay Monthly for just
$47 per month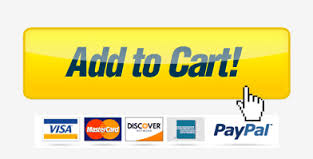 Pay yearly and get a 33% discount
$564 
$378 per year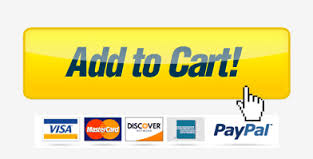 Platinum Level
Limited to 4 students only
In this level, you will get everything from the above, PLUS…
`Guitar Doctor` Feedback Session
The Guitar Doctor Feedback sessions consist of you uploading a short video (3 minutes is usually enough) of you playing a variety of pieces that you know AND a specific simple exercise I will give you (which you will be able to in less than one minute).
I will watch the video intently, making notes and analysing your strong and weaker areas.
The exercise I will give you is the same one I give to ALL my students I teach in person. It very, very simple and anyone can play it as well as learn it in just 30 seconds. The power of this exercise is that it allows me to use my 8 point checklist to spot exactly where you strong and weak areas are.
I literally only need to see you play this exercise for about 20 seconds to be able to tell me pretty much everything I need to know about your strong and weak areas in your playing.
I`ll then give advice to fix any issues and develop your strong areas further.
Personalized Practice Plan
I`ll write you up a specific practice plan and which, depending on your choice will be either strict or relaxed. There is no point in having a practice plan if you never follow it!
That is why it is important to tailor it to you. You do NOT need to follow a practice plan daily but 3 times per week is usually enough and depending on your available time we will tailor it to suit you. Only things that are relevant to your playing will be included here.
"On The Fly" Support With Dan
What would it be like to have an expert guitar teacher on hand to ask any questions any time? How valuable would it be to able to get advice and fix your issues from a trusted source in quick time?
With "on the fly" support you will have direct contact with me and I will support you on your journey in any feasible way possible using phone calls, skype, email or whichever suits you best with upto 4 hours support per month. This is a lot considering a simple email from me takes 10 minutes but can point you in the right direction right away – potentially saving you many hours of searching or trial and error.
This level is strictly limited to 4 students and the price will go up for this after these for slots are filled
---
A Summary of the three levels…
---
Frequently Asked Questions.
Can I cancel the program whenever I want?
Of course. Whenever you want. There's an unsubscribe button within the membership site, and you can also email me directly at any time. I make it as easy as possible for you to cancel.
I'd like to join but I'm concerned about my privacy.
100% of the content and communication in the EGIC is behind a private, password-protected paywall.
I'm worried that I won't have the time to utilise the Inner Circle. Should I join?
The time you spend learning the techniques, songs, and lessons the way I show you will save you many hours. So, as long as you are keen on learning and improving your guitar skills then yes, you should join.
When you get stuck playing the guitar you can either keep on trying to knock the door down with brute force, and keep hitting the same obstacle, OR you can ask an experienced guide to help you hop over the wall in less time with far less effort.
Work smarter, not harder.
What if I miss a new month`s lessons?
You can catch up any time. I DO NOT recommend you try to learn everything in the Inner Circle. Life is busy. You should hand pick and select which songs and lessons you want to learn.
There is a vast amount of lessons here but that is to give you the best possible choices.
Learn from the lessons that suit you at this point and then come back and learn others when you want.
If I cancel before my year or month is up will I get a refund?
Yes, of course.
If you pay for a year but cancel after 8 months you will get the last 4 months refunded.
Likewise, if you pay for monthly membership but cancel after 15 days you will get the rest of the month refunded.
Those are just examples. You WILL get refunded for any time paid for but not used.
I truly believe if I can help you with one little issue every month it will save you time for the other 30 days in that month (and longer), which means you will have MORE TIME to actually enjoy and cherish your guitar playing.
---
"Hi Dan,
I am very impressed with your teaching style. You explain everything really clearly and don't lose me along the way. It is note for note tuition and you repeat everything before moving on.
This is EXACTLY what I need. I hope that you will continue to bring similar stuff out in the future because the method you employ really works – you have obviously taught many students over the years and it comes over.
Brilliant"
Ian Avery
---
I guarantee improvements to your guitar playing – or get your money back.
If for some reason, you don't find the Inner Circle works for you, you can cancel at ANY time and you will get the money unused refunded.
I`m Dan Thorpe and I hope to see you in the `Inner Circle` where you will be learning and enjoying your guitar playing much more.
If you have any questions, don`t hesitate to email me at hq@guitardomination.net