If you want to learn with even more detail and become one of my private students, you can now get….

The Elite Guitar Coaching package
5 x 45 minute Skype or (in person) lessons
A private tuition plan tailor made for your needs
2 x high quality `Accelorator` tutorials made just for you on any subject
A monthly catch up, a 2 monthly catch up and a 3 month catch up to discuss and plan for your progress
Entrance to the Guitar Domination VIP newsletter featuring regular extra powerful tips
For just $497 and no additional fees, I will be happy to teach you anything you would like to learn or improve upon.
From the studio of Dan Thorpe
You probably have some questions or need clarification on some areas in your guitar playing life.  Or maybe you need some guitar or band related advice.
For a flat fee of $497, you have my full attention for 5 x 45 minute lessons to answer any questions on any topic I'm qualified to help you with.
We will communicate the session via Skype which is free, easy to use and very effective.
These 5 lessons can be taken whenever is suitable for you (as long as I am available).
As long as you have a webcam, microphone and broadband we are ready to go.
You can:
Pick my brain on any subject you like.
Get advice on any guitar related subject
Learn something completely new and exciting
Work with me to overcome any sticking points you have with your guitar playing
Receive advice on gear and tone setting
Take advice to get you out of a rut with your playing immediately
Get career advice on how to make money through your valuable guitar skills
Ask me any technical set-up question related to the guitar
Receive guitar advice on any electric or acoustic related topic I'm qualified to talk about, which is quite a bit. I'm a self-taught guitarist. I've taught over 120 students, totalling up a huge amount of hours of teaching experience.
Anything else you may want to talk about or learn that's not on this list. Any thing you need help with, I'm at your service! If you have any questions on the lesson, just email me here and I'll be happy to help.
Click the add to cart button below to get your lesson scheduled. All payments are made securely via PayPal.
Check out our loyalty programme
The loyalty programme works like this. If you are happy with your first Elite Guitar Coaching and want to rebook, you can do so using the form I will send to you once lessons are complete and you will get a discount on your next block of lessons.
If you purchase again you will another, bigger discount on the next block.
Basically, the lessons get cheaper and cheaper as we go along.
It`s my way of rewarding and thanking loyal and eager students.
Please email hq@guitardomination.net for more details on the discounts.
100% Money-Back Guarantee!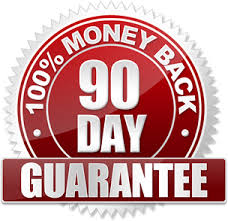 Buy the Elite Guitar Coaching package and if you are in any way dissatisfied, I will refund all of your money, immediately, no questions asked.
I have no problem offering this kind of guarantee. Why? The techniques I use to teach guitar work repeatedly for countless students of my own either in direct one to one lessons, group lessons or the students who have studied my eBooks.  I know my advice works and I`m proud of being a `go to guy` when it comes to the guitar.
Because of this guarantee, there is no risk to you ordering this right now.