Elite Guitarist Inner Circle – Song Videos October 2017
Lynyrd skynyrd – Sweet Home Alabama
For this month`s strum-along song, we have a classic that uses just three chords for almost the whole song (along with a quick F in the chorus).
It is a distinctive riff and a great strumming song all in one. It`s also a lot of fun to jam with other guitarists as there are a few lead riffs that can be thrown in from either the G Major pentatonic or E minor pentatonic scales.
By far the most important thing is to jam the song and get a super tight groove going with the basic move from D – Cadd9 – G.
Chords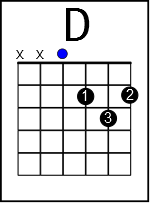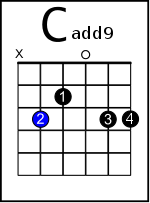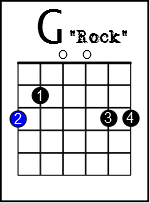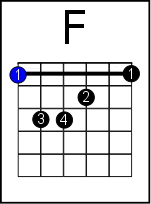 Strum Patterns
In the video, I take you through how to build up the strumming one bit at a time.
Here are the strumming parts in written form.
D                       Cadd9                        G
P   P   U  U      P   P    U   U              P   P   D   (U D U D)  (D D U)
P = Palm muted down pick
For the strumming on the G chord I have put the extra strums in brackets. This is to show you how to group them when learning them and adding them into the song. In other words, learn each bit bracket by bracket and then put it all together.
Remember to get a solid groove going, aim to tap your foot with it as soon as you are comfortable playing it, put the recording on and jam along once you have the basic pattern, and don`t forget to practice it slowly!
Air Supply – All Out Of Love
This is a great song you hear on all the cheesy radio stations around the world (if you listen to them that is) but it is a genuinely good song.
The main picking pattern is a classic one, the verse has some lovely chord inversions and the middle eight is a truly brilliant one.
Picking Pattern
Here is a reminder of the main basic pattern for the intro/chorus which is key to the song.
Fret the shape of the chord and then pluck the following strings…
A (5)

G (3)

B (2)

High E (1)
G – 3
B – 2
G – 3
D – 4 
Here is a guide to what the colours mean in terms of how loud you pluck these strings (watch the video for more on this)
Red = Normal

Blue = Accent

Green = Quiet
Structure
Intro/Chorus
Verse
Middle
Strum Pattern (Verse Section)
The verse has a cool little strum pattern that misses out the second beat and can be seen below. Practice counting it out loud and tapping your foot (this goes for the whole song by the way).
 1         2        3        4   &
D                   D        D  U    
There you have it – a really varied song with some lovely parts in it.
As a piece of songwriting it is a gem, just don`t let Russell Hitchcock`s hair put you off from the video – it is a gem of a hairstyle.
In all seriousness though, there is plenty to learn from and enjoy in this classic.
Enjoy!