The Fingerpicking Classics Collection: Learn 38 of the Most Stunning Songs for Fingerstyle Guitar
Welcome, do you want to learn some of the greatest fingerpicking songs ever?
There isn`t a sweeter sound in the history of the universe than a beautiful fingerpicked song played well.
If you want to become a fingerpicking guitarist who can play real songs that sound stunning, and not just boring exercises, or if you are tired of searching YouTube or google for a great fingerpicking song that suits your skill level, then check this out.
Join OVER 1000 other students with this online HD digital e-Course and learn 38 amazing fingerpicking songs all taught in a step-by-step manner, in downloadable HD video, all with tab, Guitar Pro, extras and so much more…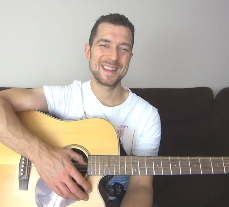 "Hi, I`m Dan Thorpe, author of 11 books and 5 courses with dozens of five-star ratings on Amazon and Udemy."
Fingerpicking Taught the Usual Way Is Hard, Frustrating and Often, Boring as Hell!
Audiences, no matter how small or large, love to hear a simple piece of music played on a lovely sounding acoustic guitar…
BUT…
if you have ever searched on the internet for more than 10 minutes trying to learn a good fingerpicking song taught in an easy to follow manner…
…then you will know just what a frustrating experience it can be.
A lot of the fingerpicking songs other guitar teachers teach are BORING.
If you browse about on the net (or ask a teacher), you will see list after list of songs.
These are supposed to be songs that are good for beginners to learn but more often than not these are just famous songs that can be fingerpicked – that doesn`t mean they are any fun to play.
Most are pretty boring. You have probably tried a few yourself and thought "What`s the fuss with this song!!"
Also, many teachers encourage students to only learn the easy parts! That is lazy and not good for your progress!
I want you to know that this course is a solution.
In this course, I will teach you 38 of the most inspiring songs ever for the guitarist who loves to fingerpick.
You will have no more need to browse about on YouTube or Google.
This course will save you hundreds of hours of trial and error and searching for the absolute best fingerpicking songs with the most accurate tutorials. 
The solution is here and waiting for you.
Most YouTube `teachers` aren`t actually teachers, they often teach songs incorrectly and they can actually be holding back your progress
When YouTube first came about, I wasted A LOT of time searching for decent tutorials to help me on my fingerpicking journey.
Some were good
Some were very poor
The majority were okay, but they had no tab, were taught too fast, and some even left me more confused than before I started!
If you learn on YouTube you might find some good videos but you have to wade through the rubbish.
Some tutorials can be decent for the confident and experienced guitarist but for someone who lacks a little confidence they often go way too fast.
I ensure I teach the songs at just the right speed for the beginner and I give you the exact tab of what I play – making learning the songs that much easier.
Unfortunately, most guitar teachers on YouTube aren`t really interested in helping you as much as they are about getting "likes and subscribes".
This means their videos are often "click-bait" with titles like "Learn 10 easy fingerstyle songs" or something similar. You and I know this is rubbish and they do too.
For the beginner, there are no "easy" songs.
Each song takes some work, but there is a way to make this bit of work way more fun and productive. This is something I`ll show you in the course.
To make matters worse, I have been pointed in the direction of many famous guitar teachers who teach songs either incorrectly, inefficiently or in some weird or over the top way.
You can rest assured with my 1000`s of hours of experience you are in safe hands. 
I will teach you how to play the songs:
Accurately
Correctly
In the most efficient way possible
…And songs that are beautiful to play and listen to!
All the songs are ordered in terms of difficulty and once you learn one or two songs in the course, you will be bitten by the guitar playing bug and you will start having so much more fun with your guitar playing.
Learn in a step-by-step manner from a qualified and hugely experienced tutor who understands where your playing is at
I`m Dan Thorpe, I`m a very experienced teacher, who has taught over 130 students, most of whom never picked up a guitar before they met me.
I took all these students from being cautious, optimistic but often a little scared, and very doubtful of whether they were going to be able to play guitar…
…to being able to play many classic fingerpicking songs, and I have done most of this within months – not years.
I do this by teaching inspiring stunning songs they love AND by teaching how to play with precise and proper technique.
Not one or the other – but BOTH.
Both are essential to being the best guitarist you can be.
I still teach to this day as I enjoy it.
My time is very limited, but I love to teach and I love to keep being reminded what it is like for a beginner and to see their struggles and help them fix them quickly.
This keeps me in the zone and is a great reason why my lessons resonate with so many beginners – I understand your struggles as I see them with students every day.
In this course, I will help you learn these fingerpicking classic songs at a good steady rate where you can enjoy every moment and not want to throw the guitar out the window!
I have taught these songs dozens and dozens of times to dozens of different students and this is my ultimate collection of fingerpicking classics.
In fact, I have taught hundreds of fingerpicking songs but these in this course are the best.
They are the most exciting, fun, and enjoyable to learn, play and listen to.
This list of songs and my unique and optimised arrangements have taken me many years to create.
You can get access to all of this today and lifetime access to the course.
Learn these songs in the course in the way I teach them.
Doing so will allow you to have more fun on the guitar, save hundreds of hours of time, AND make great progress every day.
Improve your repertoire, confidence, technique AND impress yourself and your loved ones with these songs
I always tell students your first big goal on the guitar is to learn 10 songs you enjoy playing.
These 10 should be varied, fun and interesting to play and listen to.
They should NOT be boring traditional songs such as "Go Tell Aunt, Rhody" or "Ten Green Bottles" or Old Farmer Buck".
No, the songs you learn should be the songs that:
You grew up loving
The ones that remind you of wonderful days out with your children when they were little
Or the ones that remind you of the first kiss with your loved one.
These songs were handpicked for these very reasons.
Music is so powerful and special to many of us and these songs mean so much to many people.
These songs are varied in nature and have a lot of meaning for many of you.
At the very least, I can tell you they are stunning songs, instantly recognisable.
They will also help you improve a variety of skills that will transfer to all of your playing.
For instance, Tracy Chapman`s "Fast Car" has a beautiful fingerpicked section, but it also features a big strummed section.
To be able to play the song well, you will need to learn how to do both.
Each song has a lot of skills that crossover, but all have their own little unique parts which is what makes them so special.
Learning these parts and songs will help you reach the amazing goal of learning 10 songs all the way through.
In my experience, guitarists who make it to this point, go on and keep improving from there.
They usually get the "bug" of guitar playing and the thought of giving up is long gone.
Be that player, the one who plays for life and enjoy every second of it!
Only classic and beautiful songs allowed here!
The Beatles – Blackbird
Blackbird is one of the most memorable fingerpicking songs ever! Here, I break up the song into smaller parts and show you all the parts of this classic giving you a song that sounds far harder and more complex than it actually is to play. It is simply beautiful.
Simon and Garfunkel – Scarborough Fair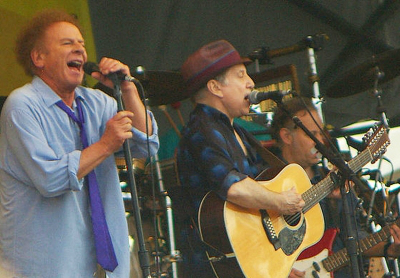 Scarborough Fair was a huge hit for these two folk-pop legends and one that will go down in history as an important part of one of music`s most memorable gigs – the New York Central Park gig. That night they played this amazing song and blew the whole city away. Blow your audience away with your rendition of this distinctive and powerful classic.
The Beatles – Here Comes The Sun
A simple yet stunning song that everyone knows and one of the biggest hits from the biggest band of all time.  As soon as you hear the opening notes, you know what this song is! To me that`s the sign of a great song, play the first few notes, and everyone knows it!
Fleetwood Mac – Landslide
This is one of the most beautiful fingerpicking songs about. The simple but stunning chord progression and fingerpicking pattern combined with the great lyrics and Stevie Nicks vocals makes this a must learn fingerpicking song!
John Lennon – Imagine
I love taking piano songs and playing them on guitar. This is one of the most signature piano "riffs" about and one of the most fun ones. As it's incredibly well known everywhere, you will impress anyone by adding this one to your repertoire and it`s a great song to help you improve your sense of timing and keeping a steady rhythm.
Snow Patrol – Chasing Cars
A unique fingerpicking version of this beautiful song that uses just 3 simple chords and some sweet embellishments. Simple, but stunning and instantly recognisable.
James Taylor – Fire and Rain
Probably the best fingerpicking guitarist ever? Maybe, he`s certainly one of the best and you should learn his masterpiece which will teach you a wide variety of fingerpicking skills and if you struggle with chords is a good one to learn.
Eric Clapton – Wonderful Tonight
"What! This isn`t a fingerpicking song! This is played on electric" I hear you say.
You are absolutely correct, but this is an example of how creative you can get with your fingerpicking guitar playing. I`ll teach you how to combine the electric lead guitar riff (which is the super famous bit) along with the picked rhythm part to create something very cool and unique indeed!
Coldplay – Clocks
Another classic piano song played on the guitar. I teach you the easy way and the harder way. Here is the video below as a free taster from the course. Enjoy!
Join the course today and you will get the tab, guitar pro, download of the video, + plus 35 other songs and so much more…
If you struggle with fingerpicking, you are NOT alone, and there is a solution!
"I`ll be honest with you. When I first got the internet I used YouTube loads. I would sit there for hours hopping back and forth between videos like an excited kitten with a ball of string. I would search and discover a song, start learning it, only to get stuck and then notice suggestions for other videos alongside it.
I would then click one of those videos excitedly, start that one, get stuck AGAIN and move on. I wasted hours hopping between videos like this never really learning anything.
I remember one night, I had started playing guitar at about 9:00 pm and finally turned the PC off at 1:30 am (I had the next day off work!) and I realised with horror I had not actually learned anything – well apart from attempting a bar here and there of the odd fingerpicking song and some aimless noodling in between while the videos loaded along with me rehashing some stuff I kinda half knew.
I was really taken aback at how much time I had wasted and how little I had achieved.
I hope you haven`t experienced this. The chances are you probably have.
The truth is, so many of us waste hours searching on YouTube and looking for tabs only to find they are too hard, incorrect or poorly taught".
My aim with this course is to:
Teach you how to play the songs correctly
Show you the easiest way to play the song while ensuring it is correct (there are dozens of ways to play most things and most people pick the harder ways)
Structure the songs in order of easiest to hardest and assign each song a difficulty level
Make learning the songs a fun and simple process
Make it feel like you`re sitting with me learning the song
Give you the tab so you can learn with BOTH tab and video
Watch and learn a specialist fingerpicking teacher teach you the following (all downloadable HD videos with tab)
If you don`t know, I specialise in teaching beginners how to play fingerpicking acoustic guitar with great technique. Here are some of the other songs I have taught dozens and dozens of times that go down really well with my other students…
Tracy Chapman – Fast Car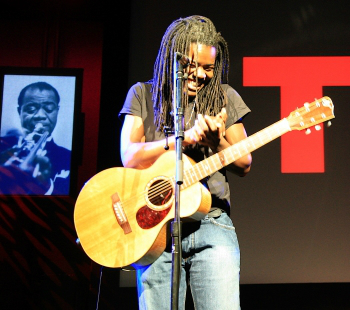 Fast Car is a song close to my heart and I remember hearing it as a kid and really loving it back then.
Since teaching guitar, `Fast Car` has made its way to the top of my list as the first fingerpicking song I teach most of my private students and they love its beauty and simplicity.
This is one of the level 1 songs in the course and it`s a gem!
Ferdinando Carulli – Andantino
This is a truly beautiful piece that you might not know the name of, but you will be sure to recognise. You might just instantly fall in love with its melancholic beauty. It`s one of my favourite classical pieces to teach and listen to. For all its simplicity, the music is absolutely stunning. It`s also a very impressive piece that has been described as "the sound of a waterfall".
Ed Sheeran – Tenerife Sea
Here we have Ed Sheeran`s most stunning guitar work to date. Your audience will love this one. He combines subtle but sublime guitar picking with great lyrics and a superb chorus. All together you have a great song that all of his fans love and it`s one you will enjoy too.
Sting – Shape Of My Heart
If you want a challenge, but a stunning one, this level 5 song is the one for you. It features an easy to remember guitar intro but a belting one at that. The only problem is that it requires a big stretch but do not worry I teach you how to develop this stretch in a smooth and systematic way which will be useful for all of your playing and makes learning the songs easier than it could be.
Even the Songs You Don`t Know the Title Of, You Will Want to Learn When You Hear Them!
R.E.M. – Everybody Hurts
A true 90`s classic that everyone knows. You`ll learn how to fingerpick in 6/8 and play in a Dorian mode – by the way, that`s easier than it sounds!
Leonard Cohen/Jeff Buckley/Rufus Wainwright – Hallelujah
This is a great time to learn this classic song that is so popular. My version, the one that you will learn, is a hybrid of the Jeff Buckley and Rufus Wainwright versions. It has the best of both worlds, sounds great but is simple to play.
Elvis Presley – Always On My Mind
One of the best Elvis songs around and one that uses simple open chords and has a smooth and lovely vibe. I teach it the right way, but I have seen one of the biggest guitar teachers on the net actually teach this in a strange over the top complex method which is a bit odd. I show you how to play it the proper way! Learn this simple classic and get crooning!
The Moody Blues – Nights In White Satin
This is a rather simple but highly powerful song that you can learn in just minutes. Some of the chords you don`t even need to fret the strings for so if you struggle with chords you may just love playing this 60`s classic.
The Righteous Brothers – Unchained Melody
The song from the film "Ghost" of course, maybe you and your loved one can make pottery afterwards just like Patrick and Demi in the film! Kidding, but you should learn this beautiful and haunting song because it is simply wonderful!
Plus plenty more…
The above songs only touch the surface of what`s in the course. There are plenty more amazing songs for you to learn.
All the Song Videos Are Downloadable and Ordered from Easiest to Hardest
Each song has been ordered in levels which will make your choice more logical and can save you learning things not quite suitable at this stage.
Start with level 1 for some fun and simple songs and work your way up to level 5 for some big accomplishments – and learn everything in between for lots of fun!
It doesn`t matter if you can`t play the tougher songs yet.
You will have lifetime access to the course, so as your skills develop you will be able to play the tougher songs. They will be waiting for you.
No matter if you are a beginner, you will find a lot of pleasure from the level 1 and 2 songs. They are simple but mighty impressive to play and listen to.
The complete list of songs in the course are:
Level 1 Songs
Tracy Chapman – Fast Car
The Moody Blues – Nights In White Satin
Maroon 5 – She Will Be Loved
The Calling – Wherever You Will Go
Bill Withers – Ain`t No Sunshine
The Penguins/Marvin Berry and The Starlighters – Earth Angel
Snow Patrol – Chasing Cars
Level 2 Songs
Fleetwood Mac – Landslide
Milos Karadaglic – Spanish Romance (Part 1)
James Bay – Hold Back The River
R.E.M. –  Everybody Hurts
The Righteous Brothers – Unchained Melody
Idina Menzel – Let It Go
John Lennon – Imagine
Elvis Presley – Always On My Mind
Level 3 Songs
The Beatles – Here Comes The Sun
Neil Young – Ohio
Ferdinando Carulli – Andantino
The Animals – House of the Rising Sun
Rufus Wainwright – Hallelujah
Glen Hansard and Marketa Irglova – Falling Slowly
Coldplay – Clocks
Level 4 Songs
Simon and Garfunkel – April Come She Will
Plain White T`s – Hey There Delilah
Ed Sheeran – Tenerife Sea
The Beatles – Blackbird
Simon And Garfunkel – Scarborough Fair
John Williams – The Imperial March (Darth Vader`s Theme)
Ludwig van Beethoven – Für Elise
Pink Floyd – Is There Anybody Out There?
Level 5 Songs
Kansas – Dust In The Wind
Adele – Someone Like You
Classics IV – Spooky
Milos Karadaglic – Spanish Romance (Part 2)
Sting – Shape Of My Heart
Led Zeppelin – Babe, I`m Gonna Leave You
James Taylor – Fire and Rain
Eric Clapton – Wonderful Tonight
All Songs Taught the Correct Way with Tab and Guitar Pro
All the songs come with downloadable Tablature and Guitar Pro.
Every single song comes with the tab for a quick reference and to help you learn each song faster than ever.
They also come with the Guitar Pro files which make learning them even easier than ever!
If you were to learn these songs in private one-to-one lessons it would cost at least 72 x more!
A lot of people really like the way I teach – especially older students who often lack a bit of confidence and who especially hate it when someone teaches something and rushes it.
I know how frustrating that is!
In the course, I go slowly enough for you to learn these songs at a comfortable pace without being rushed or frustrated. It is important to me that not only do you love playing these songs, but you love the learning process too. 
Now, if we sat in a private lesson, we may only be able to do half a song (any more and you probably would forget things due to the "overload effect"), so realistically it would take us two lessons to learn one song (at least, but often more) and this for 38 songs would soon rocket the costs up.
38 x 2 = 76 lessons
…with the cost of this course being the price of just one of those lessons you will save a fortune.
Imagine that – you could pay 72 times the amount to learn all this in person, and then you have to factor in scheduling, travel time and travel costs, finding a good enough teacher, as obviously the chances of you living anywhere near me is minuscule.
Other teachers can teach these songs but as you know, not like I do (and I hope I don`t sound arrogant when I say that, it`s just that I know there is no other resource like this course).
The cost of this course, financially and in terms of time, is a drop in the ocean.
If you intend to play guitar for more than a few months (I`m guessing for the rest of your life is the aim, just like my other students), then you owe it yourself to get the best coaching and the best lessons.
This course is simply a bargain, as it will save you so much time, money and frustration. 
That`s Not All…You Will Also Get These Extras…
As well as the above, you will also get these fun extras…
Getting Started With Fingerstyle… Even If You Can`t Play Chords Download (eBook)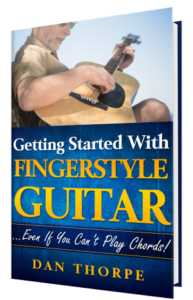 This is a great mini eBook designed to help you learn how to fingerpick, even if you struggle with playing chords cleanly. You don`t actually need to be able to play any chords to be able to make stunning fingerstyle music – this guide will show you how.
The `Easy Wins` section
This super fun section is great for those new to fingerstyle guitar or those looking for an impressive piece which you can learn in minutes.
In this section, you will learn 5 fun and awesome melodies to get you started fingerpicking allowing you to have some quick wins and more fun.
The Fingerpicker`s Warm-up
Everyone knows warming up is useful but most people don`t know how to warm-up or they will look on the internet at a random warmup to use, only to realise that it is irrelevant to them and then never use it again – wasting all that time and going back to square one.
My specialist fingerpicking warm-up will get you ready and prepared to play all your favourite fingerpicking songs and will also develop your fingerpicking skills too. If you enjoy fingerpicking, you will find this absolutely essential.
Best of all, it takes just 3 minutes to do! I show you my simple warm up that improves confidence, comfort and technique.
3 x VIP Fingerstyle Pop Arrangements
I love the Tommy Emmanuel and Sungha Jung style arrangements (check those guys out for some amazing advanced fingerstyle playing if you haven`t already) where we combine the guitar parts AND the melody.
They sound wonderful but are a real challenge to play.  These 3 arrangements of mine will help you develop even further and have even more fun when you have mastered the main songs in the course.
Here are the three songs…
Neil Young – The Needle and the Damage Done
Tracy Chapman – Baby, Can I Hold You
The Beatles – Michelle
The "Timeless Fingerpicking Medley"
Learn how to play some of the most distinctive fingerpicking riffs ever in one awesome sounding and easy to learn medley. By the end of this bonus section, you will have a medley of some of the most distinctive songs about and you`ll be able to play them in one go seamlessly as a super fun medley.
Have a listen below to what you could learn.
That way, when someone asks you to play something you know, instead of going blank and not knowing what to play, you can just play the `Timeless fingerpicking medley` with confidence and impress them instantly.
That will make you feel great when you see the look of surprise and delight on their faces.
Join Over 1000 Students…
There are over 1000 students enrolled in the course. Take a look below to see how the course has reached all parts of the world and helped impact 1000`s of guitarists everywhere.
The Fingerpicking Classics Collection is one of the most popular, if not the most popular fingerpicking songs course anywhere.
It is also one of the most loved as the comments and reviews (scroll down for more on this) will highlight.
3 Versions To Suit Your Needs
There are 3 versions of the Fingerpicking Classics Collection.
You can choose whichever version suits your needs and budget.
Details on exactly what is in the three versions are below…
Pro
The "Pro" version features EVERYTHING as mentioned above which as a recap is:
The Fingerpicking Classics Collection of 38 stunning songs played fingerstyle, all taught by me in HD video
Downloadable Videos, Tab and Guitar Pro for every song
Plus, the extras section which features…
Getting Started With Fingerstyle… Even If You Can`t Play Chords Download eBook
The `Easy Wins` section for some fun fingerpicking pieces to get you started
3 x VIP Fingerstyle Pop Arrangements
The Fingerpicker`s Warm-up Video Tutorial
The "Timeless Fingerpicking Medley"
Normally
$97
For a very limited time
$47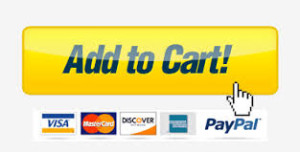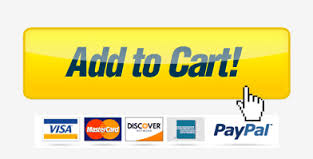 Deluxe
If you buy the Deluxe version of the course you will get ALL of the above, plus…
The Fingerstyle eBook Trilogy (worth ($45)
The Fingerstyle eBook Trilogy features my three fingerstyle eBooks – all of which have received hundreds of five-star reviews (check on Amazon to see them).
These three eBooks cover everything you need to know about fingerstyle guitar playing in the 21st century and all three will help you learn to play fingerstyle guitar better, faster and with improved technique.
Each of the three eBooks will help you develop the skills and mindset to be a brilliant fingerstyle guitarist and each book develops a particular skill. All three eBooks are downloadable in PDF and Kindle formats come with 100`s of stunning fingerstyle guitar audio examples – all taught in my much-loved step-by-step method.
Here are the eBooks:
Fingerstyle 101: Learn 8 Beautiful Fingerpicking Patterns That Every Guitarist Should Know

Fearless Fingerstyle: A Step By Step Guide To Stunning, Confident, And Practical Fingerpicking Guitar Technique
Fingerstyle Fun: How To Jam, Improvise and Create Songs and Melodies on Fingerstyle Guitar, Freely and With Confidence
`Fingerpicking Essentials` Technique Course
This is a course that will teach you how to play fingerstyle guitar with the most efficient and effective technique around.
I have taken the best nuggets of classical guitar technique and best advice for acoustic guitarists and created a unique hybrid method.
These techniques are something I have taught 100`s of times and they take the best from both of these worlds – the pure perfection element of classical technique with the laid back and easy to apply ideas from the acoustic world.
From it, you will learn how to get a great fingerpicking tone that will make these songs shine.
Gone will be your fingerpicking frustrations as once you apply the materials from this course your fingerpicking technique will be as solid as a rock!
This course works perfectly with the main Fingerpicking Classics Collection course and will make the songs easier to play, more fun to play and ensure you sound better playing them.
Join today and get all of the above for just…
Normally
$197
For a very limited time
$97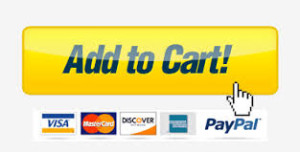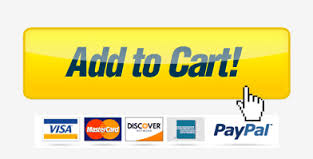 Super Premium
This version features ALL of the above, plus…
1 x 60-minute Skype lesson
What would it be like to have an expert guitar teacher on hand to ask any questions any time?
How valuable would it be to be able to get advice and fix your issues from a trusted source in quick time?
I will support you on your journey and help you directly one on one and help you fix ALL of your technical issues – potentially saving you many hours of frustration and possible pain – giving you the advice needed to save you possibly dozens and dozens of hours of frustration.
Personalised Practice Plan
I`ll write you a specific tailor-made practice plan which, depending on your choice will be either strict or relaxed. There is no point in having a practice plan if you never follow it!
That is why it is important to tailor it to you.
You do NOT need to follow a practice plan daily but 3 times per week is usually enough and depending on your available time I will tailor it to suit you.
Only things that are relevant to your playing will be included here. This plan will improve your playing and help you have more fun on the guitar.
Normally
$497
For a very limited time
$247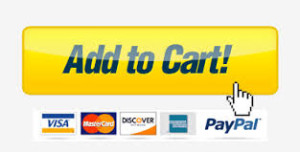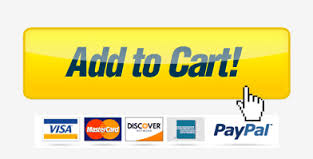 Reviews And Testimonials For The Course
Leon V says…. 5 stars

"I am not a singer so the fingerpicking style suites me best. It is nice to play the bass lines and melody on the same instrument. At the age of 60 years as a beginner, it is something to keep me creative and it helps for a better memory. Thank you so much."
Sue McGinley says… 5 stars

"I'm loving the course and your teaching method! I'm a beginner so it is slow going but I'm making progress on Fast Car."
Mark Goodman… 5 stars

"Hi Dan, I am enjoying your course on fingerpicking quite a bit; huge payoff as compared with learning to read notes, which I am also doing with a traditional online course with lessons and assignments, etc."
Sujoy Chakraborty says…. 5 stars

"Awesome!!
And check out this feedback from a member…
Time is at a premium when learning the guitar.
You don`t want to waste a second. In fact, if you are like most students you probably wished you had started playing the guitar 10, 20 or even 30 or 40 years ago.
The truth is, we all wished we had started sooner, but that`s not important now, as it can`t be changed.
What is important though, is what we do with the time we have.
Don`t waste a minute on tutorials that you are not sure are even being taught correctly, don`t waste time learning from a `teacher` who is simply a player and doesn`t understand what it is like to be in your shoes.
Instead, learn the best songs, taught in the easiest to follow way and start becoming the fingerpicking guitarist you dream of being.
This is the only place where you can get all of the above.
If you love fingerpicking guitar, you will love this course.
Get it today and you won`t regret it.
[easy-pricing-table id="7359″]
---
***No Questions asked 90-day 100% Money Back Guarantee***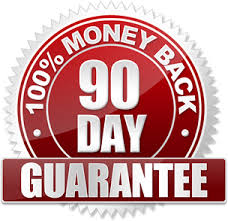 The Fingerpicking Classics Collection will absolutely, 100% positively change your guitar playing and if it doesn't you have 90 days to get an instant, no-questions-asked refund.
You will get a 100 percent money-back guarantee if you don't feel this product has improved your fingerpicking and helped you on the road to mastering this area of the guitar.
If you don't enjoy big results within 90 days of using this product, I don't deserve to keep your money.
Simply ask for a full, no-questions-asked refund and you will get it – immediately. There will be no hard feelings whatsoever and to show you this you will get a complimentary 30 min Skype lesson (worth $30) with me.
Hit the `add to cart` button below and in a few minutes, you`ll be enjoying this in-depth course perfect for those who dream of playing classic, beautiful and timeless fingerpicking songs on the guitar.
Please note: You DO NOT need a PayPal account to buy this course. You can use a credit or debit card too.