"Marvellous – too beautiful for words" – Jeremy Ladd Cross
Do you want to learn more stunning fingerpicking pieces in less time and with less effort?
If yes, then check out my `Timeless Fingerpicking Medley`
Here`s the piece that features over 9 stunning fingerpicking pieces that will allow you to have more fun on the guitar than ever!
Learn how to play some of the most distinctive fingerpicking melodies ever in one awesome sounding and easy to learn medley.
Check it out below!
That way when someone asks you to play something you know, instead of going blank and not knowing what to play, you can just play the `Timeless fingerpicking medley` with confidence and impress them instantly.
That will make you feel great when you see the look of surprise and delight on their faces.
There isn`t a sweeter sound in the history of the universe than a beautiful fingerpicked song played well.
Fact – Learning the guitar can be really tough – that`s why over 90% give up BUT…
…That is because they are doing it all wrong!
They are either learning boring songs, only learning to strum or trying to learn things that are too hard.
Instead, I get all of my students to learn how to play amazing medleys like this.
Here are 3 reasons why my students love to play medleys
They are much more fun than playing boring exercises!
You don`t have to worry nearly as much about chord changes like you do when strumming!
You save a huge amount of practice time than if you keep learning and practising whole songs!
"Sounds great! Big like!" – Thomas Berglund
In this fun and easily digestible download you will:
Get the tab to learn the 9 stunning pieces shown in the video that you will enjoy playing forever
Discover how to put them together in a seamless way for a stunning sound
Enjoy your practice time much more and make it more efficient by packing this medley into just a few minutes
Learn a wide variety of super useful fingerpicking skills that will transfer to all of your playing
Find out how to play partial chords, hybrid chords, "pick strumming" and much more…
I have taught over 120 students this piece and similar pieces and you too can learn the power of a medley – right now!
Please note, you will need to be able to read tab for this tutorial BUT if you don`t know how to, you will learn exactly how to do so with my simple guide.
"Sounds great! Thank you!!" – Anna Ledgewood
Hit the `add to cart` button below and in a few minutes, you`ll be enjoying this medley, perfect for those who dream of playing classic, beautiful and timeless fingerpicking songs on the guitar.
Get the tab and video to learn this exact medley for…
Just $3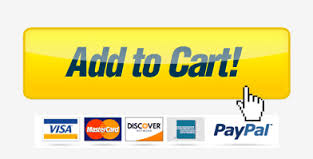 "Sounds wonderful. You play beautifully. The problem w/ learning via the internet is that there is so much content….so many directions to take at once it can be a little overwhelming. A curious type of paralysis can set in due to information overload. But I was able to center after watching your lesson video so I am back on track & grateful. " – Andrew Walsh
***No Questions asked 90 day 100% Money Back Guarantee***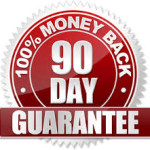 You will get a 100 percent money-back guarantee if you don't feel this product has improved your fingerpicking and helped you on the road to mastering this area of the guitar.
If you don't enjoy big results within 90 days of using this product, I don't deserve to keep your money.
Please note: You DO NOT need a PayPal account to buy this course. You can use a credit or debit card too.