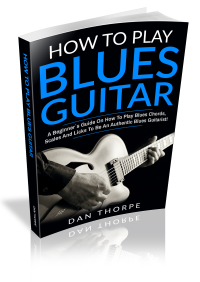 How to play blues guitar: A beginner`s guide on how to learn and play blues chords, scales and licks to be an authentic blues guitarist!
Dan Thorpe's straightforward no-nonsense blues book will get you playing authentic and awesome blues guitar right from the off. If you play acoustic or electric, it doesn`t matter as this book has been purposely designed for the wannabe or struggling blues guitarist who plays either of those.
If you want to learn this stunning style of music and have tried before but found it either too hard or you just didn`t know what to do, then this book is for you.
Blues is an inspirational style of music that has influenced pretty much every genre of the last 50 years.
Authentic blues will never go out of fashion and us guitarists will always be jamming the blues!
The trouble with the blues is no one teaches it properly so most guitarists never really `get` it
The trouble is, even though it is a super popular genre, I don`t think the blues is taught very well by most guitar teachers.
They tend to focus on making it super simple to the point it no longer sounds like an authentic blues (and is quite frankly boring!) or they teach you a lot of unnecessary stuff that is just too hard to learn and even harder to put together.
I have studied a lot of blues, learned lots of songs and styles from the greatest players and read a lot of blues books over the years and have found most blues books and courses tend to fall into the same trap….
They start off really basic with lots and lots of exercises or drills that help build your ability to play the blues but they often tend to take ages in teaching you how to put them all together to actually play the blues.
No more searching on the net or browsing YouTube – a solid, effective and concrete plan for learning the blues is here
If you want to do – or have ever thought about – any of the following, then you will love what this book has to offer…
You want to learn how to play the blues (But currently don't know how to do so)
You want to play your favourite blues songs (But your technique lets you down)
You want to jam the blues with others (But you have no idea what to play)
You want to be confident playing the blues (But are feeling confused by how it all works)
Although it can be tricky to learn, fortunately, there are some simple things that when properly broken down, can easily be understood and more importantly applied,
…BUT
…only as long as they are taught in the proper manner….
In this book, I take ALL the headaches away from learning the blues.
In the book, you will learn from the ground up, where I take you from not knowing anything about the blues all the way to playing a downright awesome piece that will impress even the most hard-nosed blues aficionados!
...And, I do it in a specific, step by step and fun way!
The book has been carefully crafted and structured so it feels like you are sitting in a lesson with me. This is done via the unique `Let's Jam` chapters where you will get to see what it feels like to actually play an awesome blues jam just like the greats do on stage when jamming with each other.
You will get an authentic taste of what it feels like to be watching the likes of Eric Clapton, Jeff Beck, B.B. King, Buddy Guy and the rest all jamming a 12 bar blues on stage – only you will be jamming too!
This book is NOT your usual run of the mill blues book which starts off really simple, boring and basic before rapidly jumping into stuff that is way too difficult to play for any mere mortal trying to get a grasp of the blues.
Instead, this book is progressive and moves along at a good, steady pace while keeping everything moving and your excitement levels high!
Play rhythm and lead at the same time – yes, anyone can do it when shown exactly how (and it sounds awesome)
To make the book even more exciting I have designed it to be like two books in one.
Half of the book is dedicated to rhythm blues and the other half is dedicated to lead blues.
Best of all, all the rhythm parts you will learn fit perfectly with all the lead parts and vice versa.
My aim is to get you playing BOTH rhythm and lead blues – and at the same time!
Scared yet?
Well, you should NOT be as I break everything down into small bite size steps.
You won`t be scared but you will be pleasantly surprised by just how awesome and joyous playing the blues like this is.
Once you have completed this book YOU will be able to do both!
You can play all these examples on either acoustic or electric – or both 
I have designed the examples to work perfectly on both electric and acoustic guitars so every guitarist who wants to learn the blues can do so.
That means there are NO parts that are out of reach for any type of player. You DON`T need to have a cutaway guitar to learn the materials in this book.
This book is all about getting you playing some fun, exciting and authentic blues arrangements in real quick time. Here a few key things in the book.
How to play the 12 bar blues from the ground up
in a real and authentic way
using a variety of rhythms
including both fingerpicking and strumming
and some awesome lead licks to jam over the top
while being shown specific steps on how to combine them for a truly brilliant blues sound
It`s all in the book…
`How To Play Blues: A Beginner`s Guide On How To Play Blues Chords, Scales And Licks To Be An Authentic Blues Guitarist!`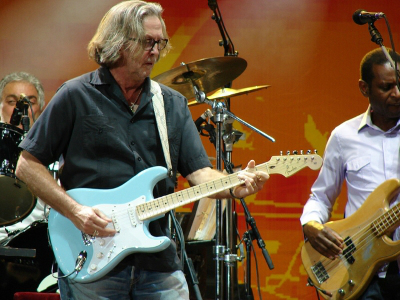 In `How To Play Blues Guitar` you will learn:
Exactly how to get started with the blues
Easy blues chords to get started with (most books start off way too complex)
How to strum the blues properly
Learn how to tear up the fretboard with your first blues licks
How to make your scales actually sound musical (using a simple tip)
How to fingerpick the blues – make one guitar sound like two!
Turnarounds –

the secret to making the blues sound fresh and fun

The two methods for playing the blues in all 12 keys
The difference between `Free-Flowing` blues and `Call and Answer` blues and how they are essential to you being an authentic blues guitarist
What exactly `shuffle` is, how to play `shuffle` any why it is one of the most important factors in blues
How to read the symbols on the tab sheet so you can read and play everything accurately
What exactly blues techniques such as repeated bends, vibrato, `bend and release` are and how to play them
Why groove is so important for a true blues sound
How a

simple structure is the template for EVERYTHING in blues

and how to easily remember it
Why silence can be one of the most powerful blues weapons and how to use it in your playing
How to strum the blues with my step by step blues strum patterns
Specific steps on how to play three chords and turn them into an easy to remember 12 bar blues
Learn how a `secret` 6 note scale makes playing blues lead guitar super fun and easy
Why learning complete scales can be a massive waste of time – especially in blues music
Learn a variety of killer licks in the styles of blues greats such as B.B. King, Eric Clapton and Jimi Hendrix
Specific steps on how to play a

`call and answer` blues and why it is incredible fun

How to properly use upstrums with confidence in blues and all other styles
The two critical errors most beginners (and quite a few experienced) players make when practising scales
Learn how to play both one and two bar turnarounds so you always have an option and never get caught short when jamming the blues
The theory behind using a capo, how to easily change key using one and what key you will actually be playing the blues in (no more guessing!)
How to use any other blues chords you already know to be able to play a 12 bar blues in a variety of keys
4 powerful tips on what to do and where to go next once you have completed the book
Free Extras Exclusive to this book
When you buy your copy of `How to play blues guitar` you will also get the following downloads for free.
A free `printable tab` PDF so you get all the tab in one handy and printable file
Multiple videos on how to play the core blues techniques
Downloadable high-quality mp3`s for every single example in the book
Power Tips – Throughout the book, you will find a list of `power tips` which will give you extra help and fun tips – all of which you can apply right away to your blues playing. These power tips are super useful and very simple to apply.
Colin N. says…
5 Stars 

"Not my first purchase from Dan and sure it won't be the last. Clear instruction in a relaxed manner ideal for any guitar student. Can't wait to get further into it. This guy has been a great help to me!"
All of the techniques in this book have been thoroughly road tested saving you precious time
I have done ALL the trial and error for you. I have tweaked and tested these techniques until they cannot be tweaked and tested any further, and now I present to you the finished product.
`How To Play Blues Guitar: A Beginner`s Guide On How To Play Blues Chords, Scales And Licks To Be An Authentic Blues Guitarist!`….
…will save you hours of frustration, countless headaches, and grant you the opportunity to create some really stunning guitar pieces.
When played the right way blues is something special. It connects with people from all walks of life on many different levels, so learn the blues today and you will find your blues guitar playing becomes something special and your audience will love it also.
Learn the techniques your favourite artists use on a daily basis to stun and wow their audiences
I`m a big fan of guitarists learning the things their guitar heroes do and applying their techniques to their own playing.
This book is heavily inspired by the following blues greats:
Eric Clapton
B.B. King
Jimi Hendrix
Robert Johnson
Joe Bonamassa
Muddy Waters
Howlin` Wolf
Buddy Guy
Some are more known for their delta-style acoustic playing and some are better known as smoke filled Chicago club legends but all of them knew how to play the blues better than anyone else.
I can`t promise this book will make you as good as them today but I CAN promise it will help you get started on your journey.
If you can play a couple of chords you are good enough for this book
A lot of guitarists worry that they are not good enough to play the blues. This is often because sometime ago they looked on YouTube and tried to learn a song only to find out that the guy teaching it either didn`t teach the song very well or the song itself was really tough.
That is the problem – some blues stuff is very hard and some people struggle to teach it.
In this book, I ensure that anyone who can play a few chords on the guitar and can do a little basic strumming can and will get a lot out of this book.
Most blues books are aimed at intermediate players with intermediate techniques, but blues isn`t always hard. It doesn`t have to be. Often the best sounding blues music is the most simple.
That is why I created this book – to teach you how to play awesome sounding blues even if your skill level isn`t yet high.
Even more advanced players and those who can play a 12 bar blues will learn some different things in this book – I guarantee it as you won`t find the blues taught like this anywhere.
To put it simply ALL guitar players will learn plenty from this book.
Reviews and reader feedback for some of my other books
5 stars

"Got the word from Dan that "That How to Play Blues Guitar" was available and I have to say I got schooled in how to play the blues within five minutes of reading the first chapter. I'm pretty much a rank amateur but I am thirsty for applicable knowledge and this book has it in spades and is in an easy to read format. The video links work to illustrate the lessons and the audio clips are there to help as well. If your ever in Texas Dan, stop on by and we'll drink a few pints." 
JV
5 stars

" I have fingerpicking books, including a Travis picking book but I must say that this is a terrific book for anyone interested in this style of guitar playing. I didn't know what to expect from this but took a chance at the price and am glad I did so. It is a bargain and I heartily recommend it."
Scourge (Amazon customer)
---
Exclusive to the expanded version
There are two versions available for you today.
If you order the expanded version today you will receive these three great extras…
Learn how to play 4 awesome showpiece blues tunes!
Over the years I have created a variety of blues jams to help students see the common different ways a 12 bar blues can be played and now I have updated them and created the audio, tab and Guitar Pro for you to learn them.
All four are original compositions teaching you a variety of 12 bar blues jams with a massive variety of sound. If you ever think the blues can sound a little samey, think again. In these four jams, we explore the massive variety on offer to you as a blues guitarist. Learn these and you won`t find the blues boring ever again.
They all stick to the 12 bar blues structure as learned in the book and use the essential techniques as taught throughout.
Listening to these pieces are fun, and learning them will be very productive for your growth as a blues guitarist.
Not only will they help you learn and master the techniques so they are ingrained into you and become a natural part of your core playing, but also these pieces will help you gain the skills to be able to play your favourite songs faster and with better technique.
These arrangements come in Guitar Pro format, as well as PDF. Note that you do NOT need Guitar Pro to use the file, you can simply use the free software Tux Guitar to use this bonus.
The Blues Drum Beat Jam Pack
In the Blues Drum Beat Jam Pack, you get 9 awesome and varied blues drum beats which I use with my private students on a regular basis.
You will have plenty of fun jamming to these tracks for many years. They are useful for beginners of blues guitar and the great thing is they will still be relevant in years to come when you can do all sorts of crazy things with your blues playing.
Downloadable Video Series – Core Blues Techniques
In the book, I cover many essential blues techniques and I go into detail on how to play them. I go into even more detail and teach you where necessary how to play them in a mini series of videos titled `Core Blues Techniques`.
If you get the expanded version you will get ALL these videos available to you to download anytime, so you can watch now or at any point in the future.
---
You will save a lot of time with the information in this book. If I were to teach you everything here, one-on-one, it would take countless hours to do so. The small price for `How to play Blues` saves you something even more valuable than money – your precious time.
Remember, I have road tested all these techniques on real-life students and refined them many times so that they can be easily digested, are practical and most of all, useful for you.
[easy-pricing-table id="3246″]
***No Questions Asked, 90 day 100% Money Back Guarantee***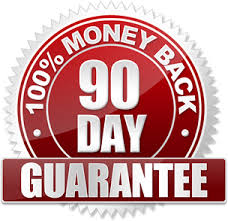 Buy `How to play Blues: A beginner`s guide on how to learn and play blues chords, scales and licks to be an authentic blues guitarist!` and if you are in any way dissatisfied once you have read the book, I will refund all of your money immediately, no questions asked.
I have no problem offering this kind of guarantee. Why? These very techniques are those I use to teach guitar and they work repeatedly with countless students of mine, either in direct one to one lessons or group lessons. I know these techniques work. They'll work for you too.
Basic version
The basic version features the complete eBook in both PDF and kindle formats, along with all the audio for the examples in the book which you can either stream or download.
This is the same as the version you will get if you were to order it from Amazon.
Buy the basic version for just
$7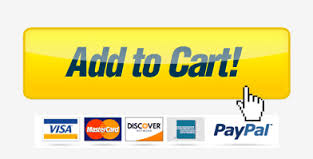 Expanded version
The Expanded version features ALL of the above plus more.
In this version you will also get the extras:
How to play `4 Awesome Showpiece Blues Tunes` which are a lot of fun
`Blues Drum Beat Jam Pack` where you will be able to jam the blues to a wide variety of beats
Downloadable video series of `Core Blues Techniques` in which I teach you some of the most important (and coolest) blues techniques around.
Buy the Expanded version for just
$10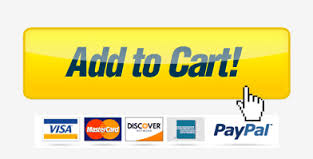 (Please note that you do NOT need a PayPal account to purchase this product)
[ShowSalesProof ID=10][/ShowSalesProof]