The Elite Guitarist Inner Circle
Join for $1
Individual Coaching, Real Songs, The Best Techniques, and a whole lot more
Become the guitarist you dream of being, while having fun and learning the best songs in the simplest way
Fingerpicking, Pop Folk, Blues, Rock and Country all taught the fun way
From the studio of guitar teacher, Dan Thorpe,
If you would like to increase your guitar skills, have more joy with the guitar and learn lots of great songs taught in a simple fun way, AND get monthly coaching, read on because…
The Elite Guitarist Inner Circle is just for you
For a very small monthly fee you will get 2 new song lessons, an in-depth tutorial on a specific and essential technique, individual coaching, and lots of other very cool stuff.
[easy-pricing-table id="1107″]
The Elite Guitarist Inner Circle programme will show you step by step how to become the guitarist you dream of being. In the programme you`ll learn my tried and tested methods of learning the guitar in the simplest and most enjoyable way.
For the small fee of $17 (£11.96) per month, you`ll learn ALL the things I teach my private students but at a fraction of the cost.
In the programme you will:
Learn real songs to impress yourself and your audience with. Imagine having a big repertoire of songs to play and even more importantly having the confidence to go and play them
Get real support from myself on any guitar related matter. That means no more hunting round on the net for hours trying to find answers.  I`ll give you a clear and concise answer to your questions and where relevant a personalised video teaching you the answer.
Play with more joy, understanding and confidence.
Increase the amount of useful and relevant knowledge which will save you a lot of time from now until forever (no pointless filler exercises here at all)
Learn everything the proper way with my highly rated step by step approach. (Videos now come with on-screen close-ups for an even better learning experience).
Learn specific techniques which will make you a better guitarist and a stronger musician now and for the long term.
How Does It Work?
The Elite Guitarist Inner Circle (EGIC for short) is a monthly subscription program. You can cancel whenever you want, and there is no commitment beyond 30 days.
You can also sign up for annual payments (instead of monthly) for big discounts.
As an EGIC member you will be able to login and view all the videos and materials any time.
I focus my tuition on three key areas:
Simple but memorable, classic songs
Time saving techniques
Getting more joy from the guitar
There are websites out there such as Jamplay and Guitar Tricks which are good, but they are just full of videos and they do nothing for the confused guitarist or the one who needs a bit of direct support and at a low cost.
You can also get a private guitar teacher but it is expensive. I charge the equivalent of $55 per hour and if a student has 4 lessons per month – that equates to $220 which over a year is a lot of money – over $2000.
Other guitar teachers charge even more. This is why the Elite Guitarist Inner Circle is the best of both worlds.
Songs, videos and tutorials but with direct support and at a low cost.
There really is nothing like the EGIC anywhere on the net.
Who is the programme for?
The EGIC is specifically designed for acoustic or electric guitarists who either love to play classic songs or really want to learn them.
Most of the songs and techniques are made specifically for those love the music of the 60`s, 70`s, 80`s and 90`s (and a few from more modern times).
The songs and techniques are made for acoustic guitar but can definitely be used on an electric too.
This isn`t for guitarists who want to learn heavy metal, rubbish boy band songs or those who aren`t enthusiastic about the guitar.
What you get from the EGIC will be far more than the small monthly cost, I guarantee it.
[easy-pricing-table id="1072″]
2 new song videos per month
Each month you get to learn 2 beautiful and memorable songs on the guitar in video format. Each song will be a classic; If it`s not a classic, it is not here.
Each month there will be a variety of stunning songs.
One song per month will be simple – just right for beginners and the other song will be a slightly harder fingerpicking song, (but not too much harder, you`ll still be able to play it with a little practice) suitable for those who are making progress.
The main thing will be that the songs will be fun, sound great on guitar and be a true classic.
The songs are varied – from fingerstyle folk, to 70`s strum-alongs to the best of classical to a few modern gems.
Fingerpicking folk, blues, rock and country will be the order of the day for the most part.
Everyone should learn songs. Don`t learn them the wrong way and don`t learn them the difficult way. I am always 100% certain I play and teach the song correctly before I hit the record button. Tab and YouTube unfortunately are often wrong or they teach you how to play the song correctly but in a harder way.
I always look to teach you the song in the easiest way possible so you can get on enjoying it.
You choose the songs
The best thing is, you get to pick the songs. I get a LOT of song requests but unfortunately don`t have the time to record them all, so now we will be polling them.
You will receive a short poll via email which will take less than 30 seconds to complete. This will be 3 times per year and the point of the poll is you`ll get to pick the songs we will record.
I`ll then record the most popular. The `Inner Circle` is about you and made for you.
In focus – a new essential technique
A new technique/exercise aimed at beginners once per month.
It`s no good learning just songs. It`s no good learning pointless techniques.
Instead learn real songs AND practical, useful techniques. I only teach you the important techniques – no more, no less.
Each month you`ll learn something that will help erase frustrations and make you enjoy the guitar even more. These techniques will also help you learn more songs faster.
This will involve fundamental techniques such as strumming, playing rhythm fills, creating a stronger groove, music theory, jamming, barre chords, embellishments, chord solos and much more.
The Dan Thorpe Coaching Club
One day per month you`ll be able to email me and ask me any questions you like. I`ll answer your questions in as much detail as possible using ALL my resources.
I`ll either email you back if it`s a simple query, or I`ll use my trusty diagrams or even a video response if this is the easiest way for you to understand my answer.
One thing you can be sure about is that I`ll help you out on ANY guitar or music related subject.
Riff of the Month
Each month I`ll take a random year given to me by a randomizer and pick a classic riff from that year and teach you how to play it in just a few minutes.
Each riff will cover the following three criteria:
Classic – Almost everyone will know this riff
Simple – It will be fairly simple to play
Memorable – Easy to remember and very hummable.
This is a great way to have some more fun on the guitar. Riffs aren`t just for rockers, they sound great on an acoustic too in most cases and they make for great warm-ups and are great party pieces to show off with. Most of all they are loads of fun to play!
Inner Circle Newsletter
Each month you`ll get a downloadable newsletter with reader questions and feedback. You`ll be able to see what questions others in similar situations to you are asking, what they struggle with and what they succeed at. You`ll also see and learn from my answers and tips.
Often you`ll see questions from others which you didn`t realise you also want to know the answer to but which you never thought of asking. We`ll all help and grow with each other and that`s what the Inner Circle Newsletter is all about.
Discounts on all products
You`ll get a special discount code unique to you which will give you 25% off all Dan Thorpe and Guitar Domination products.
This includes all my e-Courses, eBook bundles and coaching.
Book of the month
Each month I`ll take a guitar book and give it a review. I`ll go through the strong and weak areas of the book and give you the best nuggets of information.
All the books will be relevant to what we are doing in the Inner Circle and will all be books I own and have used many times usually with students, so you`ll get an impartial and honest review.
Some of these books are amazing and you may never have heard of them so the book of the month will help you discover new things to improve your guitar playing.
Loyalty program
You will receive free coaching and/or EGIC months by staying a member for a long time, and by referring other new members.
Backstage Area
In the exclusive backstage area, you`ll get a whole host of goodies exclusive to the Inner Circle as well as some that are free to general subscribers. Either way, these goodies are all there in one handy place for you to access at any time.
Frequently Asked Questions
Can I cancel the program whenever I want?
Of course. Whenever you want. There's an unsubscribe button within the membership site and you can also email me directly anytime. I make it as easy as possible for you to cancel.
Is there a refund policy?
On the monthly program you can cancel whenever you want. If you pay annually, you can cancel before your year is up if you wish. If you do, you'll receive the unused portion of your annual payment minus the months you've already used on a non-discounted price basis.
I'd like to join but I'm concerned about my privacy.
100% of the content and communication in the EGIC is behind a private, password-protected pay wall.
How does the Dan Thorpe Coaching Club work?
One day a month, I`ll be sitting down to take ALL your questions on guitar related stuff. You can literally ask me anything you like and I`ll give you a clear, concise and applicable answer.
Your questions will be via email, and my response will also be via email but sometimes, I`ll send you handwritten diagrams, videos, or audio samples if this is easier and helps you. Basically I`ll use whatever medium that helps you the most and is most convenient to you.
Of course if you have questions throughout the month you can ask me any time and I`ll answer them, but the coaching day is the day I can give you a real focused and in-depth response.
What is the agenda or topic areas for the monthly coaching day?
Anything you want. You can fire any questions you like at me. You can be super specific and go in-depth on one topic or you can fire lots of different questions at me.
You can ask me any technical questions, send me your videos for feedback, ask me what songs will be suitable for your skill level, ask me about fingerpicking or strumming patterns, new chords to learn, riffs, lead guitar, specific genre techniques (e.g. blues) or absolutely anything you like.
You can link your monthly coaching together into a longer-term goal or plan or you can change the questions up as much as you like depending on your current goals or interests.
It's completely up to you. If you really have no idea or preference, I will guide you until you get into your own comfortable rhythm.
Please note – if you join now, you`ll pay $17 per month for however long you are a member. The prices for new members will be going up soon, so join today to lock-in at this discount $17 per month price for good.
Get your first 30 days for just $1
Click add to cart below to get your first month for just $1. This is for 100% complete access to the Inner Circle and you can cancel any time.
To sign up to the Elite Guitarist Inner Circle for just $17 per month, click here: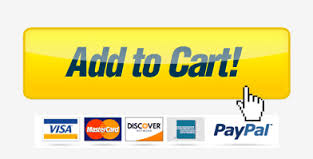 To sign up to the
Elite Guitarist Inner Circle
for a 25% discount $153 per year, click here: