Discover how to play classic handpicked stunning songs, the key techniques secret to becoming a more confident and skilful guitarist and get direct support and advice from me
The Elite Guitarist Inner Circle
Join for just $1
Individual Coaching, Stunning Songs, The Best Techniques, and a whole lot more…
Fingerpicking, Pop, Folk, Blues, Rock and Country all taught the fun way
---
Are you frustrated by your guitar playing not sounding as good as it could?
Do you struggle to find songs to learn that are 

fun, simple and sound great?

Do you wish there was a reliable, experienced and dedicated resource out there to help you solve your guitar playing issues?
Do you get annoyed with not knowing how to practice or what techniques to practice?
From the studio of guitar teacher, Dan Thorpe,
A lot of guitarists don`t have as much time to play or practice as they would like.
Coming home from a long day at work and picking up the guitar should be fun and relaxing and NOT frustrating like you are spinning your wheels like a crazed hamster with the frustrations of a grizzly bear.
Not many of us want to spend 6 hours a day practicing and sometimes it is fun to put the guitar down for an hour and catch up with the latest episode of Billions while having a glass of red.
When you don`t have hours each day to play and practice, you want to know….
"Which songs sound great and which techniques will help you play these songs in an easier way"…
…While making them sound AS GOOD as when a professional plays them
The trouble is, when things are not working out too well, it`s hard to motivate yourself to pick up the guitar.
You have spent all that time and invested all that money only to find there are some really annoying problems.
Learning the guitar should come with a public health warning!
The truth is learning and improving your guitar skills CAN be stressful.
People underestimate just how stressful it can be. The thing is guitar playing should be fun, it shouldn`t come with a health warning!
Just ask the world`s angriest guitar player. If you have ever seen this guy in action or felt even just a smidgen of his frustration, then you will know exactly what I am on about.
The most common critical guitar playing issues. Do these sound familiar?
If you have issues and no one to help you past them, it`s hard to be motivated and enthusiastic all the time.
I get so many emails from students all around the world telling me the following frustrations….
Things such as:
"I have so much to learn, where do I concentrate my effort?"
"How do I work out which strum pattern to use for a song?"
"Lack of time"
"Timing/Counting"
"Prioritising my practice sessions. Knowing what is most important to work on"
"Changing chords smoothly"
"Playing barre chords and moving to them quickly"
"Improvising & playing by ear without looking at a 

music/chord sheet"

"Keep falling back to the same old strumming pattern"
"Inability to just pick up a guitar and improvise"
"Fretting with my pinkie finger"
"Don't know what to learn next"
"Not knowing what I should be practicing while still being able to feel like I am 'playing' something. 
"Having fun!"
The above are all things students have emailed me with in the past in regards to their guitar frustrations.
If you are like me when I was learning, at some point probably very recently you may have sat there with sore fingers and a frazzled brain when trying and trying again to place a piece of music only to find you keep making the same errors.
You absolutely want to play music on the guitar.
You are passionate about music and you dream of learning that song that you had your first kiss to, or your first dance, or the song that reminds you of your best friend.
The trouble is, you try and play but sometimes it feels like the guitar is teasing you.
I have sat there and thought the guitar actually hates me and I`m "just not meant to play it".
If any of the above issues, frustrations or pain of learning the guitar ring true to you, then you will be relieved to know that there is an answer because YOU CAN…..
Become the guitarist you dream of being, while having fun and learning the best songs in the simplest way
Today, I would like to introduce to you the Elite Guitarist Inner Circle.
When you get in as a member of the Inner Circle you aren`t just buying an online course or getting something you can find on the net, you are getting me and the benefit of my 10,000+ hours of learning and teaching guitar.
If you would like to increase your guitar skills, have more joy with the guitar, learn lots of great songs taught in a simple fun way, AND get monthly coaching, read on because…
For a very small monthly fee you will get 2 new song lessons, an in-depth tutorial on a specific and essential technique, individual coaching, and lots of other very cool stuff.
[easy-pricing-table id="1107″]
The Elite Guitarist Inner Circle programme will show you step by step how to become the guitarist you dream of being.
In the programme you`ll learn my tried and tested methods of learning the guitar in the simplest and most enjoyable way.
The very first month will cost you just $1. Yes, 100% complete access to the WHOLE of the Inner Circle for just $1.
Once your first month is finished the regular cost of the Inner Circle is $17 (£11.96) per month.
You`ll learn ALL the things I teach my private students but at a fraction of the cost.
Only the first 100 people to join the Inner Circle will get it at the price of $17 per month once your 30 day $1 trial finishes, so act now.
Once the first 100 hundred slots are taken up the price will go up.
You can wait and miss out OR Join now to lock-in for good at this super low price.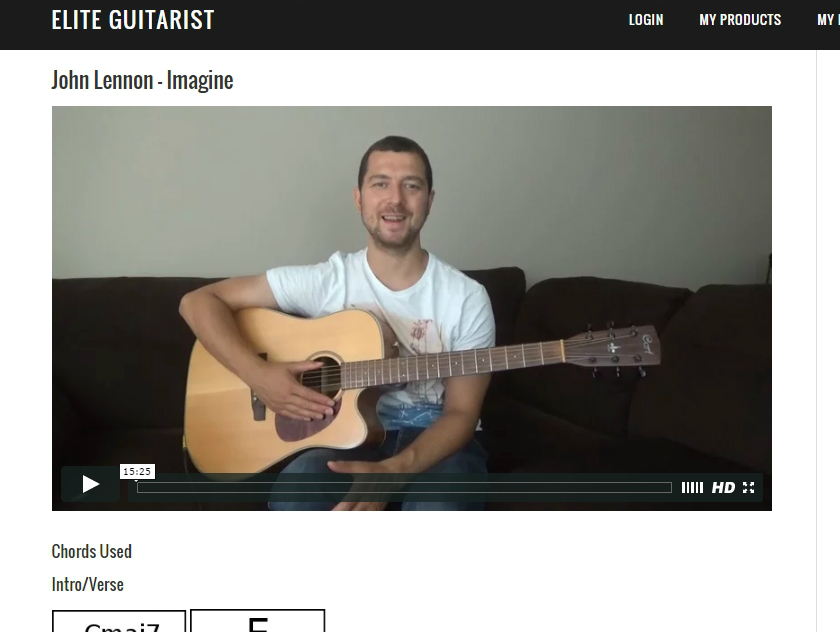 Save time and money because I have done all the "leg work" for you
I`m Dan Thorpe and this is the Elite Guitarist Inner Circle. For those of you who don`t know me, I`m the one in the photo above with the geeky smile.
I am incredibly passionate about teaching and playing the guitar and helping people like you achieve their dreams of being able to play their favourite songs.
After 16 years of playing I still find myself itching to get home sometimes to play the guitar and try out some new idea. I was never always this passionate though….
When I started out I was rubbish. I had no clue what to play or what to do. I had no one around me for support or guidance and I had to do it all the hard way.
It was a couple of years before I saw any results. It was a hard slog and I thought about quitting – a lot.
I`m so glad I didn`t.
Things eventually started to click and once this happened there was no stopping me.  
I played in lots of bands, jammed many times, recorded some great songs and played many many gigs.
It has been an awesome journey so far.
I then decided to share my experiences with others so they didn`t make the same mistakes as I did when starting out.
I became a guitar teacher.
Now, as a member of the Registry of Guitars, a 100+ 5 star rated Amazon Kindle author and a creator of multiple highly rated courses, I want to tell you one thing…
The truth is, ANYONE can play guitar, but most people quit because of either bad advice or no advice.
I made ALL the mistakes so now you don`t have to.
I want you to join me and learn from my vast knowledge of 10,000`s hours of playing and years and years of teaching.
If you have struggled we can start afresh and if you have hit a brick wall it`s my mission to help you break past it.
That is what the Elite Guitarist Inner Circle is all about.
Gain the confidence to play for yourself and others
In the programme you will:
Learn real songs to impress yourself and your audience with. Imagine having a repertoire of great sounding classic fingerpicking songs to play and even more importantly having the confidence and technique to play them
Get real support from myself on any guitar related matter.
That means no more hunting round on the net for hours trying to find answers or suffering without any guidance.
We all need help and advice sometimes.
I`ll give you a clear and concise answer to your questions and where relevant a personalised video teaching and showing you the answer.
In the Inner Circle, you will:
Play with more joy, understanding and confidence.
Learn a really fun classic riff each month in less than 5 minutes for an "easy win".
Increase the amount of useful and relevant knowledge which will save you a lot of time from now until forever (no pointless filler exercises here at all!)
Learn

everything the proper way

with my highly rated step by step approach. (Videos now come with on-screen close-ups for an even better learning experience).
Learn specific techniques which will solve issues and make you a better guitarist and a stronger musician now and in the long term.
Become way sexier than the average guitarist (that`s only a half joke as the truth is guitar players who play the instrument well are indeed sexier, and we all know it deep down!)
Discover the truth about how to learn better techniques and more enjoyable songs in less time
The Elite Guitarist Inner Circle is a monthly membership program. You can cancel whenever you want, and there is no commitment beyond 30 days.
You can also sign up for annual payments (instead of monthly) for big discounts.
As an Inner Circle member you will be able to login and view all the videos and materials any time.
I focus my tuition on three key areas:
Simple but memorable, classic songs
Time saving and problem solving techniques
Getting more joy, pleasure and relaxation from the guitar
There are websites out there such as Jamplay and Guitar Tricks which are good, but they are just full of videos and they do nothing for the confused guitarist or the one who needs a bit of direct support at a low cost.
You can get a private guitar teacher but it is expensive. I charge the equivalent of $55 per hour these days and if a student has 4 lessons per month – that equates to $220 which over a year is a lot of money – over $2000.
Depending on where you live, other guitar teachers charge even more. This is why the Elite Guitarist Inner Circle is the best of both worlds.
It is the best, and most fun, handpicked songs, videos and tutorials with direct support and at a low cost.
"Hi Dan, your Elite section is amazing! Keep up the astonishing work, you're the best :)" – Antonio
Only the best sounding, most memorable songs which are handpicked for their relative simplicity
The Inner Circle is specifically designed for acoustic guitarists who either love to play classic songs or really want to learn them.
Most of the songs and techniques are made specifically for those who love the music of the 60`s, 70`s, 80`s and 90`s (and a few from more modern times).
The songs and techniques are made for acoustic guitar but can definitely be used on an electric too.
This isn`t for guitarists who want to learn heavy metal, rubbish boy band songs or those who aren`t enthusiastic about the guitar.
What you get from the Inner Circle will be far more than the small monthly cost, I guarantee it.
If you are busy and worry you won`t have the time to use the Inner Circle, you shouldn`t worry. Each lesson is short, to the point and won`t take you long to learn.
I have not filled it out with fluff, but only useful materials that you can digest easily. Best of all, all the lessons are waiting for you any time, so you can come back to them in the near future if you need to.
[easy-pricing-table id="1072″]
Learn 2 of my "A-list" songs each month
Each month you get to learn 2 beautiful and memorable songs on the guitar in video format.
Each song will be a classic that won`t require blood, sweat and tears to learn; If it`s not a classic and if it isn`t suitable for beginners or advancing beginners it is not here.
Each month there will be a variety of stunning songs.
One song per month will be simple – just right for beginners and the other song will be a slightly harder fingerpicking song, (but not too much harder, you`ll still be able to play it with a little practice) suitable for those who are making progress.
The main thing will be that the songs will be fun, sound great on guitar and be a true classic.
The songs are varied – from fingerstyle folk, to 70`s strum-alongs, to the best of pop, rock and blues to a few modern gems.
Fingerpicking folk, classic pop, blues, rock and country is the order of the day.
Everyone should learn the songs they love. You are a subscriber to the Guitar Domination mailing list because no doubt you love fingerpicking, cool strumming songs, and some blues, rock and country.
That`s why I am very specific about what I teach in the Inner Circle. You will only find the very best songs that I teach. Better and more specific than those I put on YouTube.
These are my "A-list" songs
Don`t learn them the wrong way and don`t learn them the difficult way. I am always 100% certain I play and teach the song correctly before I hit the record button. Tab and YouTube unfortunately are often wrong or they teach you how to play the song correctly but in a harder way.
I always look to teach you the song in the easiest way possible so you can get on enjoying it.
You choose the songs.
The best thing is, you get to pick the songs. I get a LOT of song requests but unfortunately don`t have the time to record them all, so now we will be polling them.
You will receive a short poll of other "A-list" songs on my list via email which will take less than 30 seconds to complete.
The point of the poll is you`ll get to help pick the songs we will record.
I`ll then record the most popular. The `Inner Circle` is about you and made for you.
Learn essential fundamental and sometimes rarely taught techniques
Each month you will get access to a new "In Focus" tutorial which is where you will learn a new technique aimed at improving a specific area of your guitar playing to improve your playing as a whole.
It`s no good learning just songs. It`s no good learning pointless techniques.
Instead learn real songs AND practical, useful techniques. I only teach you the important techniques – no more, no less.
Each month you`ll learn something that will help erase frustrations and make you enjoy the guitar even more. These techniques will also help you learn more songs faster.
This will involve fundamental techniques such as strumming, playing rhythm fills, creating a stronger groove, music theory, jamming, barre chords, embellishments, harmonising and much more….
He wanted to learn at 55 and guess what – he hit a brick wall
Many guitarists lack belief in their skills. Somewhere along the line they get told they can`t do it, or they get discouraged, or they just tell themselves they are not good enough.
Take Greg for instance. This is what he says:
"Hello Dan,
I probably am just another in a long line of students that simply want to say thank you.
I am 55 and have wanted to learn the guitar for years and years. I started ~ a year ago and have kept up with my lessons as far as theory and scales go but these simple chord changes have kept me from 'playing' the guitar.
I was frustrated and my instructor was probably more frustrated.
Since joining I can now say that I am improving because you have somehow just put it all together for me. I really cannot even say why but I really don't care.
I now see that there is daylight at the end of this long dark tunnel of doubt I have been strumming down.
I am now changing G, C and D and I really can't believe it is finally happening.  I was never going to quit but these basic chord changes have been killing me.
I simply want to say thank you so… Thank you."
Warm Regards,
Greg LaFave
If you want to read more success stories like Greg`s or read 100s more wonderful and very humbling things students have said about my teaching, then click HERE.
Solve ALL your guitar playing issues with personal, direct, in-depth support from me 
The Dan Thorpe Coaching Club
One day per month you`ll be able to email me and ask me any questions you like. I`ll answer your questions in as much detail as possible using ALL my resources.
One of the reasons lessons work so well is the coaching aspect. The teacher is a mentor, friend and coach as well as a provider of skills. I`ll be ALL of the above and I`ll be your motivator.
I`ll either email you back if it`s a simple query, or I`ll use my trusty diagrams or even a video response if this is the easiest way for you to understand my answer.
One thing you can be sure about is that I`ll help you out on ANY guitar or music related subject.
You can literally ask me anything. I get emails off students every day, but unfortunately can`t answer them all in as much detail as I would like, but as a member of the EGIC, you will get my 100% best and most complete responses.
Learn a simple and fun riff every month for an "easy win"
Riff of the Month
The trouble with most guitar teachers on YouTube or in real life is that they forget the benefits of easy wins for students.
They forget that sometimes you want to just pick up the guitar and learn something quickly and without blood, sweat and tears.
This is where the Riff of the Month comes into its own.
Each month I`ll take a random year given to me by a randomizer and pick a classic riff from that year and teach you how to play it in just a few minutes.
Each riff will cover the following three criteria:
Classic – Almost everyone will know this riff
Simple – It will be fairly simple to play
Memorable – Easy to remember and very hummable.
This is a great way to have some more fun on the guitar. Riffs aren`t just for rockers, they sound great on an acoustic too in most cases and they make for great warm-ups and are great party pieces to show off with!
Most of all they are loads of fun to play!
Join our free support network too
Inner Circle Newsletter
Most guitarists don`t have any support network. They may have a partner or friend who offers encouraging or not so encouraging advice, but they don`t have anyone at a similar level to share experiences or learn from.
Each month you`ll get a downloadable newsletter with reader questions and feedback. You`ll be able to see what questions others in similar situations to you are asking, what they struggle with and what they succeed at. You`ll also see and learn from my answers and tips.
Often you`ll see questions from others which you didn`t realise you also want to know the answer to but which you never thought of asking. We`ll all help and grow with each other and that`s what the Inner Circle Newsletter is all about.
Discounts on all e-Courses and eBooks
You`ll get a special discount code unique to you which will give you 25% off all existing and future Dan Thorpe and Guitar Domination products.
This includes all my e-Courses and eBooks.
Join our community to share your successes, ask for help and learn and grow with each other
As a member of the Inner Circle, now you can connect with other members of the Inner Circle to share and learn from each other as well as myself.
This is an incredibly powerful motivator.
Science has proven time and again that learning alongside your peers is guaranteed to help you learn faster, stay more motivated and get more success.  This is the ultimate support network for guitarists.
Imagine the joy of sharing a little tip you have learnt with someone who is 6 months behind your skill level and knowing and reading about how it has improved their guitar playing, kept them motivated and made their day.
Or imagine how if someone who is 6 months better than you are gives you a really cool tip that makes a difference to your playing right away.
Of course, I`m always around to help but sharing and helping each other is so much more powerful than one person.
All other members will be just like you – willing and wanting to learn, contribute and recognise each other`s successes. You can even find a jam buddy to have a real life jam with in our community.
All this and even more other cool content too
Book of the month
Amazon stocks 1000`s of guitar books. Many are great, many are okay and many are terrible. A lot of the reviews are fake (they even sued Fiver users over fake reviews last year). So how do you know which books are actually good before you waste your money?
I`ll tell you my honest and in-depth opinions. Each month I`ll take a guitar book and give it a review. I`ll go through the strong and weak areas of the book and give you the best nuggets of information.
All the books will be relevant to what we are doing in the Inner Circle and will all be books I own and have used many times usually with students, so you`ll get an impartial and honest review.
Some of these books are amazing and you may never have heard of them so the book of the month will help you discover new things to improve your guitar playing on the topics of blues, chord progressions, practice methods, etc.
Loyalty program
You will receive some very cool benefits such as free coaching, personal lessons, and/or EGIC months by staying a member for a long time, and by referring other new members.
You will also "lock-in" on your current price. In other words, when the Inner Circle price goes up for new students, your price will remain what it is on the day you join.
Backstage Area
In the exclusive backstage area, you`ll get a whole host of goodies – some that are that completely exclusive to the Inner Circle members.
Think of the backstage area as the place behind the bike shed at school where all the cool kids would hang out while all the other kids would be jealous but stuck in class!
If you like free content and humorous and interesting guitar things, check it out. (The only thing is we won`t be smoking those funny cigarettes at the back of our bike shed!)
Sky-rocket the confidence and joy you get from the guitar just like Helen did
One of my other students, a lady called Helen came to me for lessons years ago. She was around 50 years of age, and had a typical grumpy husband who meant well, loved her dearly, but just wasn`t supportive.
She started playing and he would tease her and make jokes about her playing.
He would do this not to be horrible, but because it was his way.
What he didn`t know was that it was killing her confidence and making her think she couldn`t play at all.
As a last resort, she come to me for lessons and I found that the reason she couldn`t play well was because she believed she couldn`t. 
It took me weeks and months to drill it into her that she could do this.
I took videos of my other students who were a similar age and constantly tried to inspire her by showing her some really simple fun riffs, carefully selected strumming songs and then after a few months some handpicked fingerpicking songs that I knew would keep her on the positive upturn.
After a few months her whole mind set had shifted and she loved playing the guitar.
Of course, she was still learning and she wasn`t Eric Clapton or Joni Mitchell yet, but she didn`t want to be.
She simply wanted to express her soul and relax after a tough day at work (caring for her mom).
The difference was she could now pick the guitar up and NOT fear it.
She could play some of her favourite classic songs with confidence; she would smile when thinking about playing the guitar and best of all she had the confidence to play in front of her grumpy husband who was surprised to be impressed.
I learnt so much about teaching from Helen.
She was my difficult student, but I realised that most of my other students had a very similar experience once we got chatting about playing the guitar.
I was there myself.
I really had limiting beliefs about my own skills when learning and didn`t have the money for a teacher.
From Helen to my other students to myself, I know first-hand how frustrating the guitar CAN be but I also know the path to least resistance – or the fun way and it`s all in the Inner Circle.
You get my support, coaching, empathy and guidance.
You get the fun pieces of guitar music to play.
You get to learn the key techniques that are secret to your success. You get ALL the tools you need to achieve what you want on the guitar and you get it for just $1 for your first month.
Beware…the Inner Circle is NOT for everyone
I`ll be straight up with you. The Inner Circle is NOT for everyone.
If you are a metalhead or a punk rocker it is NOT for you
If you are a jazz guitarist, then this is NOT for you
If you only want to learn classical then this is NOT for you
I don`t want to exclude people but I don`t want you joining and not realising it is not right for you….
However, if:
you DO want to learn classic songs
you DO want to learn only tried and tested essential and proven techniques
you DO want to learn the best stunning fingerpicking songs
you DO want to focus on the styles of pop, folk, rock, blues and country…
….then this definitely is for YOU
Learn everything from The Beatles to Bob Dylan to Pink Floyd to The Animals
Most of the songs taught are from the 60`s and 70`s with some more recent gems thrown in too.
The techniques taught are taught to get you playing these songs better as well as improve your all round guitar playing.
Here is a brief list of just some of the songs you will learn in the Inner Circle.
Cat Stevens – Father and Son
Pink Floyd – Is There Anybody Out There?
America – Horse With No Name
The Animals – House of the Rising Sun
Bob Dylan – Knockin` on Heaven`s Door
Plain White T`s – Hey There Delilah
Stealers Wheel – Stuck in the Middle With You
Kansas – Dust in the Wind
John Lennon – Imagine
….and many more….
Frequently Asked Questions
Can I cancel the program whenever I want?
Of course. Whenever you want. There's an unsubscribe button within the membership site and you can also email me directly anytime. I make it as easy as possible for you to cancel.
Is there a refund policy?
Yes. On the monthly program you can cancel whenever you want. If you pay annually, you can cancel before your year is up if you wish. If you do, you'll receive the unused portion of your annual payment minus the months you've already used on a non-discounted price basis.
I'd like to join but I'm concerned about my privacy.
100% of the content and communication in the EGIC is behind a private, password-protected pay wall.
How does the Dan Thorpe Coaching Club work?
One day a month, I`ll be sitting down to take ALL your questions on guitar related stuff. You can literally ask me anything you like and I`ll give you a clear, concise and applicable answer.
Your questions will be via email, and my response will also be via email but sometimes, I`ll send you handwritten diagrams, videos, or audio samples if this is easier and helps you. Basically I`ll use whatever medium that helps you the most and is most convenient to you.
Of course if you have questions throughout the month you can ask me any time and I`ll answer them, but the coaching day is the day I can give you a real focused and in-depth response.
What is the agenda or topic areas for the monthly coaching day?
Anything you want. You can fire any questions you like at me. You can be super specific and go in-depth on one topic or you can fire lots of different questions at me.
You can ask me any technical questions, send me your videos for feedback, ask me what songs will be suitable for your skill level, ask me about fingerpicking or strumming patterns, new chords to learn, riffs, lead guitar, specific genre techniques (e.g. blues) or absolutely anything you like.
You can link your monthly coaching together into a longer-term goal or plan or you can change the questions up as much as you like depending on your current goals or interests.
It's completely up to you. If you really have no idea or preference, I will guide you until you get into your own comfortable rhythm.
I`m worried that I won`t have the time to utilise the Inner Circle. Should I join?
The time you spend learning the techniques, songs and lessons the way I will show you will save you hundreds of hours along the way so as long as you are keen on learning and improving your guitar skills then yes.
When you get stuck on the guitar you can either keep on trying to knock the door down with brute force, and keep hitting the same obstacle OR you can ask an experienced guide to help you effortlessly hop over the wall, saving you many hours of frustrations along the way.
I truly believe if I can help you with one little issue each month it will save you time for the other 30 days in that month (and longer) which will mean you will have MORE TIME to actually enjoy and cherish your guitar playing.
I don`t have a PayPal account. Can I still join?
Yes, you can as long as you have a debit or credit card. You will need to create a PayPal account but it is very simple and takes just a minute.
All you have to do is click the `add to cart` button at the bottom of the page, and follow the super simple instructions and in just a few minutes you will be able to access the Inner Circle.
Here are just 14 random benefits that the Inner Circle will give you
You will learn the best sounding fingerpicking songs without painstaking effort
You will learn some of the greatest and most fun strumming songs ever
You will improve your technique on the guitar
You will get direct, clear and applicable coaching from me fixing your guitar issues
You will be part of a support network where we will inspire each other
You will have all lessons taught in 100% depth including chord charts, strumming guides and detailed notes
You will find out exactly what books rock and what books are overrated saving you time reading reviews
You will learn a simple, fun and awesome riff in just a few minutes each month for an easy win
You will get access to the backstage area which features secret bonuses and unreleased material
You will be able to access the Inner Circle materials ANY time you like
You will benefit from my step by step teaching method where nothing is assumed and everything is broken down into simple steps
You will get 25% off any future course or eBook purchase
You will get your very own newsletter featuring your, and yours peers` questions so you can learn from each other
You will become way sexier to your partner/spouse/cute guy or gal up the street because let`s face it a beautiful and emotive song played well on even the most battered old acoustic is pretty darn sexy!
---
"Hi Dan,
I am very impressed with your teaching style. You explain everything really clearly and don't lose me along the way. It is note for note tuition and you repeat everything before moving on.
This is EXACTLY what I need. I hope that you will continue to bring similar video courses out in the future because the method you employ really works-you have obviously taught many students over the years and it comes over.
Brilliant"
Ian Avery
Lock in on the special introductory price
The first month costs just $1.
After that, the standard price for the Elite Guitarist Inner Circle is $17…for now. Once your 30 day trial finishes, you will pay just $17 per month afterwards.
This is an introductory offer and once the first 100 people join the Inner Circle, the price for everyone else will go up, BUT if you are one the first 100 people you will lock in at the cheaper price and pay just $17 while they pay more.
Dozens have joined already even though we have just done a little beta testing.
Get in on the Inner Circle today for big savings. Oh and did I tell you, you can….
Improve your guitar playing guaranteed – or your money back
If for some wacky reason you don`t find the Inner Circle works for you, you can cancel at ANY time and you will get the rest of that month`s money refunded, whether that is the $1 trial or the standard price.
Get your first 30 days for just $1
Click add to cart below to get your first month for just $1. This is for 100% complete access to the Inner Circle and you can cancel any time.
To sign up to the Elite Guitarist Inner Circle for just $1 per month and then $17 per month afterwards, (cancel anytime) click below: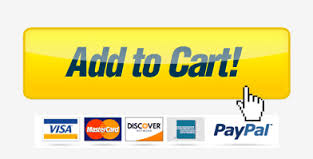 To sign up to the Elite Guitarist Inner Circle for a 25% discount $153 per year (cancel anytime), click below: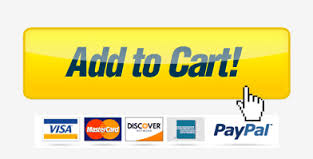 P.S. Only the first 100 people to join the Inner Circle will get it at the price of $17 per month once your 30 day $1 trials finishes, so act now. Once the first 100 hundred slots are taken up the price will go up.
Act now to lock-in for good at this super low price.
P.P.S. Your first month is just $1 so give it a try today and if you don`t like it you`ll get your $1 refunded.
P.P.P.S Listen to what Clapton has to say…
"Every time you pick up your guitar to play, play as if it's the last time." – Eric Clapton