Are you a fingerpicking guitarist who is aged 40+ and wants to play some amazing music this Christmas?
---
Learn How to Play 5 Classic Christmas Carols Fingerstyle on Guitar at 3 Different Skill Levels – "Easy", "Medium" and "Hard"
Do you want to…
Learn beautiful fingerstyle versions of these classic carols – Jingle Bells, Silent Night, O Christmas Tree, Deck the Halls and We Wish You a Merry Christmas?
Discover how to play these at three different difficulty levels – easy, medium, and hard, so you have one to learn that suits your skill level right now?
Improve your fingerpicking technique, fix the most common issues, improve your tone and therefore enjoy your playing more than ever?
If you answered YES to any of the above, keep on reading because this is for you…
From the studio of guitar teacher Dan Thorpe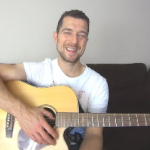 Hi, I`m Dan Thorpe, author of 11 books and 5 courses with dozens of five-star ratings on Amazon and Udemy, and over 1 million YouTube views.
I want to tell you about some big issues that many of you guitarists are facing this Christmas…
Most guitarists simply don`t have enough fun on the guitar
Christmas is a fantastic time of the year to stop and check your guitar progress. It`s also a great time to learn some once per year arrangements that you can`t play all year round (Jingle Bells in summer, anyone?)
The problem is, when students look back at their yearly progress they are often disappointed with their results.
I know I used to feel that way.
You may feel your technique is not good enough and your fingers don`t do what you want them to do.
Or playing can be painful, uncomfortable and frustrating.
Chords and notes may buzz and strumming can sound as bad as a Britney Spears Christmas song recorded after 10 glasses of sherry.
Worst of all, most of you struggle to find exciting and fun pieces of real music to play – that suit your current skill level. 
Even when you do find a song, you may struggle to find a teacher who teaches you these pieces in a simple, straightforward and step-by-step way.
The cycle of frustration continues from one Christmas to the next.
Most students who play fingerstyle have a poor technique – this is bad for many reasons
Most guitar teachers (real-life and YouTube) don`t teach basic, fundamental technique which is critical to your guitar playing success.
When I first started teaching, I taught a student called Francine.
She struggled with the songs and arrangements she saw in books and she also had bad technique.
Bad technique means…
Bad playing…
Which is NEVER enjoyable.
Playing for Francine was more frustrating than waiting in a noisy three-hour queue to buy a last-minute Christmas gift while hearing Wham`s Last Christmas for the twentieth time that day!
Her fingers were always sore, her jaw was always clenched, she constantly held her breath and she was always "battling" the guitar.
Her version of Silent Night sounded sloppy, weak and was not at all enjoyable for her to play.
We quickly got to work on fixing all of this.
If you find strumming a bit boring compared to fingerstyle, you are NOT alone
Francine was encouraged to learn lots of boring strumming songs by her previous tutor.
She hated this.
I like to make things easier for students and build up to the tougher stuff – NOT throw you right in at the deep end and kick the fun out of it.
If you are like most guitarists, then you have probably done your fair share of strumming songs.
The trouble with strumming songs, as you will know, is that after a while they can all start to sound "samey" and can blend into one.
Annoyingly some people won`t recognise your strumming songs when you play them unless you sing along and I know a lot of you lack the confidence or desire to sing when you play – after all, you are mostly playing for yourself (and rightly so).
The good thing is, although you can`t change the past, you can change the present and you can change the future. 
I want to help you.
I want to do this by teaching you how to be able to play five stunning Christmas carols in a step-by-step and simple way.
There is a solution – play with effortless technique, play fun fingerstyle carols and learn them at your current skill level!

"(The book) is in three stages – easy, medium and hard and for someone like me (a 'newbie' at 62) the easy is great but once you get to grips with the easy it is so well explained that you can progress to the medium or even hard.
Great book, great teacher."
Anthony B.
Christmas Chords! How to Play 5 Classic Christmas Carols on Fingerstyle Guitar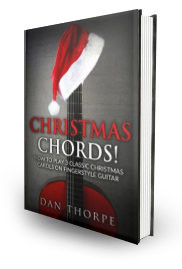 I now present to you, Christmas Chords!, now in its third edition, and the most complete yet.
It covers everything you ever need to know about playing these fun Christmas carols, how to play them with great technique and it comes with tab, audio, detailed advice, "power tips" and more.
The book is full of joyous and exciting Christmas carols.
These are:
Jingle Bells
Silent Night
O Christmas Tree
Deck the Halls
We Wish You a Merry Christmas
They all contain some stunning melodies and remember, any time you play a memorable and famous melody, often the listener will recognise it right away.
This is a great feeling and will give you great confidence.
With all of these melodies, they are instantly recognisable making them much more interesting than most of the difficult to play or boring sounding strumming songs out there.
Each carol is a joy to play.
Learn an arrangement to suit YOUR skill level – there are 3, they are the "Easy", "Medium" and "Hard" arrangements
For each carol, there are three different arrangements for each skill level – and each one builds upon the previous one.
They are:
`Easy` (for beginners or more experienced guitarists who want something fun and easy to learn)
`Medium` (takes the `Easy` version and adds some simple notes to fill out the sound and make it sound even more impressive)
`Hard` (these are super impressive and highly exciting versions which build upon the previous versions)
This means there will be something for YOUR skill level and…
Each Christmas, as you improve, you can keep coming back to the book and challenge yourself with the next arrangement.
This is a unique and fun way to see your improvements from year to year.
Arranged for beginner, intermediate and advanced players, the book comes complete with tab, sheet music, audio, chords and lyrics.
Everyone can at least learn the Easy arrangement even if they can`t play chords yet
To play the `Easy` version you do not need to be an experienced guitarist. You do not even need to be able to play chords.
These versions are simple and enjoyable and your family will recognise them for sure.
Even guitarists who have played for quite some time and want a break from strumming or picking chords will get a lot of pleasure from these simple arrangements.
In fact, you could learn the `Easy` arrangement in less than 15 minutes, and then show it off to your family or just play it to start getting into the Christmas spirit.
Even if you have played for years, you`ll still get pleasure from learning the `Easy` arrangement and then…
You`ll be inspired to tackle the next one!
The `Medium` arrangement builds upon the `Easy` one for even more impressive results which sound full and rich.
Then you have the `Hard` arrangement which builds upon the `Medium` one adding new layers and levels of sophistication to the carol.
If you have bad guitar technique, playing feels awkward, notes buzz, and you feel full of tension, you will love this new section
For the 3rd edition of the book, I have created a whole new section on the fundamentals of good guitar technique.
This section will alone be worth the cost of the book for many of you.
This is especially the case if you struggle with bad technique, find playing uncomfortable and if you find your fingers just won`t move in the way you want them to.
The brand new "Fundamentals" section is the solution.
It features my best advice on how to warm up each hand quickly, how to develop your fretting and picking hand technique, my three most important fingerpicking exercises ever and much more.
Learn my most useful nuggets of information in the `Power Tips` located throughout the book
Discover some of my best and most relevant fingerstyle tips and nuggets of information in the `Power Tips` located throughout the book.
These are specific and relevant to the arrangements but also feature tips and ideas you can quickly implement into your own arrangements, general playing and your own songs.
There are over 40 of these power tips and each one will aid your playing as long as you implement them!
Get started in just a few minutes
In the book, I take you through each version of each carol in a step-by-step manner and each version comes complete with tab, sheet music, audio, chords and lyrics.
There are also audio recordings for each version (played both fast and slow) for you to download or stream so you can actually hear the piece played in real-time.
I spent many Christmases refining and perfecting these arrangements and teaching them to real students – and now you get the finished article.
I wanted to be absolutely 100% sure these arrangements would be enjoyable for each and every guitarist out there, and after lots of trial and error, we got there.
Now, my step-by-step book teaches you how to play five of the most famous and well-loved Christmas Carols of all time.
The hard work has been done so you get the pleasure of learning these pieces in the most fun way possible.
Download and stream the audio for EVERY single arrangement that is featured in the book
I can`t tell you how many books out there are still being released that don`t actually contain any audio examples of the things they teach.
In this day and age when anyone can record high-quality audio anywhere, there is no excuse.
You won`t find that here.
In this book, I make sure EVERY note is recorded on high-quality MP3 so you can listen to the songs and know exactly how they should sound – no more guessing!
Each audio example comes with a full speed and slowed down version making learning them much easier 
There are full speed and slowed down versions of each arrangement.
This means you can play along with the slower ones when learning them and then aim to build up to the full speed version when you are more comfortable with the arrangement.
Doing it this way makes it so much easier to learn the songs!
Build upon each arrangement and enjoy the book year after year
I believe this book will be a great one for you to get out year after year.
Each Christmas I go through some of these arrangements with private students and I have seen how some of my longer-term students have progressed from just being able to play the `Easy` melody…
All the way to being able to tackle and perform the `Medium`…
…And in some cases, `Hard` arrangements.
It is really encouraging for the student to see how far they have come since last Christmas.
If you get this book and keep aiming to improve, then you will see the same progress and you will be able to look back at your progress from past Christmases with pride.
Imagine sitting around a warm log fire with your loved ones and playing these arrangements, each year showcasing how much better your guitar playing is going.
Your family will be delighted and everyone will get the warm fuzzy Christmas feeling and everyone might feel just that bit closer together for it.
Yes, you can actually bring your family closer together at this special time of the year – all through the power of music.
All in all, the 5 carols with 3 versions each – totalling 15 brilliant arrangements for each skill level WILL improve your playing and give you lots of joy each Christmas for many years to come!
All of the techniques in this book have been thoroughly road-tested for your benefit!
I have done all the trial and error for you. I have tweaked and tested these arrangements until they cannot be tweaked and tested any further, and now I present to you the finished product.
Christmas Chords! How to Play 5 Classic Christmas Carols on Fingerstyle Guitar, will save you hours of frustration, countless headaches, and it will teach you how to have more fun this Christmas on your guitar.
Just some of the things you will learn in this book include:
Exactly how to play 5 of the greatest Christmas carols ever
Three arrangements for each – easy, medium and hard ensuring there is a suitable arrangement for you no matter what your skill level
My exact method of creating arrangements and my exact process of building them up to sound great so you can have endless amounts of fun!
How to warm-up the fretting hand and develop its basic technique so you can play with more comfort and confidence
The best way to learn ANY solo fingerstyle arrangement – if you have played for 1 month or 20 years, saving you lots of time!
Downloadable full speed and slowed down audio for each arrangement – making learning them easier
My three favourite fingerpicking warm-ups that you can use forever
Exactly how to develop both hands for accurate and effortless technique
Why your tempo should always be rock solid but how to purposely change it for a very dramatic and professional sound
The 3 levels of fingerstyle note choice – and why they are integral to a good fingerstyle arrangement
My unique and step-by-step guide on how to create fingerstyle arrangements of your own – using the most popular melody of all time
How to add an exciting and jazzy flavour to a song by altering the 5th chord in a key in a simple way that you might already know but might not actually use
A section by section breakdown of each part of each arrangement
What an `anacrusis` is and why they are super useful in fingerstyle music
Essential tips on reading some of those tricky musical symbols and why they are so useful
How to learn songs faster by breaking them down into smaller sections (this is rarely done)
How to add a root note onto a melody in a simple way to fill out the sound and make it sound like two guitars (it is surprisingly easy when you know how)
How to play Silent Night in a very emotional and endearing way just by adding a few ghost notes
The chords to each song so you can conventionally strum them and sing along if you want to
The full lyrics to each arrangement so you can get singing along if you want to
How to use partial chords to liven up and add a J.S. Bach type feel to We Wish You a Merry Christmas
A Q and A section of the most asked fingerstyle questions with my in-depth answers
Why conventional fingerstyle technique will often need to be adapted for solo fingerstyle playing and exactly how to do it
How to add Travis picking to Jingle Bells to make it sound incredible
How to bridge the gap between what you hear and what you play on the guitar using advice from a jazz great
All in all, how to have much more fun and improve your fingerstyle technique this Christmas and for many Christmases after…
The arrangements are inspired by some of the greats – you will learn some of the cool things they do!
I make no secret of the fact that as a guitarist I`m constantly looking to improve and learn from the best of the best, my peers and even my own students (you can always learn something from anyone).
All these arrangements are my own but have been influenced or inspired to some degree by the following guitarists and teachers.
Mark Hanson
Assaf Levavy
Ted Greene
Sungha Jung
Gareth Evans
Chet Atkins
Martin Taylor
Tommy Emmanuel
Merle Travis
---
Reader Reviews for this and other Dan Thorpe fingerstyle books
Five Stars

"This is one of the best guides that I have read."
Amazon Customer  
Five Stars 

"As this is in three stages, it is very easy to first get the theme of the song. Then once you have mastered it, go on and embellish it. The instructions are straightforward and I am making very good progress at fingerpicking these songs."
Amazon Customer 
Five Stars 

"Starts with the basics and builds upon them. Very detailed and it has helped me tremendously with the technique. I would definitely recommend this book to anyone looking to learn the techniques outlined in this book."
Jeff M. 
Five Stars 

"Not my first purchase from Dan and sure it won't be the last. Clear instruction in a relaxed manner ideal for any guitar student. Can't wait to get further into it. This guy has been a great help to me!"
Colin Newcombe 
 Five Stars 

"I was stuck with my guitar progress and then found Dan. His material is excellent, easy to follow and makes a lot of sense. I am already starting to see a way forward with my musical journey. Plenty more is available from Dan, so look forward to becoming a better player."
Jon Hopkins 
Five Stars

"Great little book to get you started on fingerpicking."
D.H. Dobson 
---
That`s Not All…
Once you purchase, Christmas Chords!, the following bonuses will be available to you and are yours to keep.
They will help you to learn and apply the concepts in this book faster than ever.
Here they are…
1) Rockin' Around the Christmas Tree – Fingerstyle arrangement
This has to be one of the most exciting Christmas songs ever. An old classic first brought to my attention in the movie, Home Alone, this is a joy to play and takes the ideas from the book and develops them further.
2) Auld Lang Syne—learn this fantastic arrangement!
Get prepared for the new year with all its exciting possibilities with this beautiful tune. I teach you how to play the lead and rhythm for a wonderful arrangement I have jammed with students.
3) Paul McCartney—Wonderful Christmastime (full video lesson)
Wow, what a song this is. It`s super melodic and a great challenge but don`t worry, I take you through it step by step!
4) 2x Free Christmas riffs taken from my Elite Guitarist Inner Circle
As its Christmas, you will almost certainly want to learn these two super fun riffs – Step into Christmas (Mr Elton John) and Jingle Bell Rock (Mr Bobby Helms).
5) My Getting started with 'ornamentation' fingerpicking guide
Ornamentation is the sophisticated and exciting technique of adding hammers, pulls and extra notes into your fingerstyle playing. If you want to take your fingerstyle playing to new levels, this is a must-learn skill.
6) Learn The Super Fun and Simple 7 Riff Beginners Medley!
Here you have 7 of the coolest riffs ever packed together in one short medley. "Riff medleys" are great fun to play and give you a good warmup as well as a great party piece to show your friends when they ask what you can play.
These bonuses are worth the price of the book alone
The bonuses alone are worth a massive amount.
Once you get the book, there is a secret link inside which will allow you to get these bonuses right away
They will teach you new and exciting things throughout the year (not just at Christmas) and are great to keep coming back to
The bonuses alone will improve your fingerstyle playing and allow you to have even more fun on the guitar
---
***No Questions Asked, 90-day 100% Money Back Guarantee***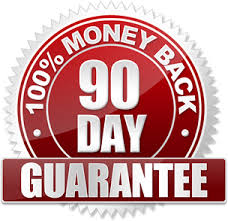 Buy Christmas Chords! How to Play 5 Classic Christmas Carols on Fingerstyle Guitar and if you are in any way dissatisfied once you have read the book, I will refund all of your money immediately, no questions asked.
I have no problem offering this kind of guarantee. Why? These techniques are ones that I use repeatedly with students of mine, either in direct one-to-one lessons or group lessons. I know these techniques work for them. They'll work for you too.
You will save a lot of time with the information in this book. If I were to teach you everything here, one-on-one, it would take many lessons costing far more than this book.
The small price for Christmas Chords! will save you something even more valuable than money – your precious time.
Remember, I have road-tested all these techniques on real-life students and refined them many times so that they can be easily digested, are practical and most of all, are useful for YOU.
---
Digital Version
The eBook version comes in both PDF and Kindle formats.
This is the same as the version you will get if you were to order it from Amazon but if you buy it here, you will also get a PDF version of the book, lifetime access to download it and my no questions 90-day money-back guarantee.
$15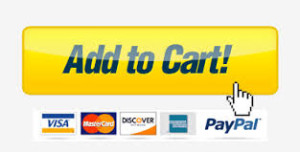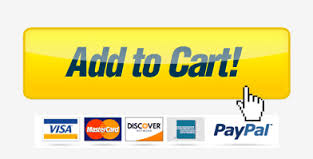 ---
Paperback Version
Now available for the first time and on Amazon, we have a paperback version of the book. (If the link below does NOT redirect to your local Amazon site, head to your Amazon site and then search for it – you will find the book there).
Please note, once you purchase the paperback version, you are welcome to a PDF version. Simply email hq@guitardomination.net, your order number and you will get a PDF emailed back to you.
$19.99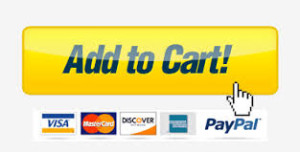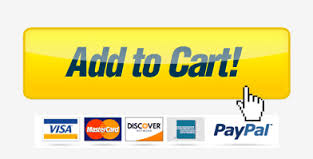 ---
P.S. Don`t wait – Christmas is coming!
If you leave it much longer, you will miss out, you won`t get all the great benefits from this book and you will miss out on the festive fun and excitement. 
Yes, you could wait till next year, but why – this is the lowest price this book will ever be.
Instead of waiting till next Christmas, have fun this Christmas, improve and enjoy your guitar playing in unique, exciting and merry ways!