Learn How to Play Beautiful Fingerstyle Guitar Songs With a Simple "3-Step Method" That Works Whatever Your Skill Level
Learn 17 classic fingerstyle songs – includes "Scarborough Fair", "Whiskey In The Jar", "House of the Rising Sun", and many more classics… 
Discover the new "3-Step Method" to sound more musical, learn songs faster, and build more confidence – in 30 days or less.
All taught in a simple and straightforward way using HD video with complete TAB and notation. 
Watch the video below to see me play some examples from the course and see if you can spot what I'm doing.
It's something that makes playing fingerstyle easier…Yet most beginners don't know about it BUT the professionals do. Click the play button below to watch now…
Introducing the Fingerstyle Collection
The Fingerstyle Collection is my brand new, step-by-step course. Here, you will learn the most beautiful fingerstyle arrangements I have ever taught.
If you are unsure of the meaning of the phrase, "fingerstyle arrangement"…
This is where you combine the melody (which is the tune), bass, and chords, from a song – all on guitar. 
If you are feeling brave, you also add in the cool riffs, runs, hammer-ons, slides, and other fun stuff.
It can be challenging, but I will explain exactly how to do this and how even beginners can play this style using the breakthrough, "3-Step Method".
First though, read on to find out how you can…
Build an exciting repertoire of songs with these beautiful arrangements
The following songs are just some of what is in the course. These will help you learn the key fingerstyle techniques as used in fingerpicking folk, blues, Travis picking styles, classical, pop, and more…
Amazing Grace – a beautiful arrangement my stud

ents love

Spanish Romance – possibly the world's most recognisable classical guitar piece

Yankee Doodle – a vintage tune for solo fingerstyle guitar

House of the Rising Sun – a classic

Travis picking arrangement

Für Elise – Beethoven's most famous piano piece, played on guitar!

Rockin' Robin – a Travis picked version of the Bobby Day/Michael Jackson classic

Whiskey in the Jar – (the Thin Lizzy & Metallica song played fingerstyle)

Toccata and Fugue – the "scary" tune used in hundreds of movies, TV shows, etc.

Scarborough Fair

by Simon and Garfunkel. A melodic beginner arrangement of the

60s fingerpicking folk classic

.
Plus, learn fingerstyle blues, a Mozart piece, and… Even a fun fingerpicked version of 'Happy Birthday', and more…
This course is more than just learning songs, though. It is also about developing ALL your skills so you can be a better musician. More on that in a moment but first…
These students have been learning to fingerpick beautiful music – you can too
If you ever feel like you're "too old to learn", have no "natural talent" or "no ear for music"…
Take inspiration and see what you can be learning yourself in the following video.
Watch now to see these students play songs from the course
Some of the students from the above video are my private students. Others are those who have "beta-tested" the course.
One student from the video above told me she was so nervous when she first rang me for lessons… that her heart was throbbing.
Barely any of these students felt confident at first, BUT…
This video shows how much they have grown (and they haven't stopped yet!)
Put bluntly, if they can do it, there is no reason why you can't too.
If you have longed to play guitar for years, or are stuck and don't want to waste more time, "The 3-Step Method" could be the answer
From the above video, can you see and hear how these songs were not complex?
The songs were based around elegant simplicity, BUT…
The students did NOT need to play painstaking barre chords or cram in lots of frustrating chord changes…
Yes, like anything, these students practised the songs BUT they benefited from avoiding this one thing in particular…
Not focusing too much on chords.
Amateur and frustrated guitarists tend to think, "chords, chords, chords" which can be a mistake.
Chords are important of course, there is no getting around that, but…
If you focus too much on chords, it is easy to lose sight of the melody.
Doing this will make the music sound "wishy-washy" at best and unrecognisable at worst.
Stop learning songs like this and being stuck.
I teach my students this instead…
"One of the keys to professional sounding fingerstyle is to… focus on the melody".
This is the single most important key to being able to play beautiful fingerstyle guitar.
There are other important factors which build upon this but…
You must focus on the melody – especially at first. 
When strumming, there is more emphasis on chords.
With fingerstyle playing though, the melody is king and queen.
The melody, if you are unsure, is the bit you hum – the tune you sing.
You can learn how to play this style using the "3-Step Method".
Here's a summary of how the "3-Step Method" works…
Learn and perfect the melody one note at a time (essential)
Add in 1-2 bass notes per bar (important)
Throw in all the fun, wild, and exciting extras (an exciting bonus)
Start by focusing on step 1.
Get it sounding good.
Then all the elegant simplicity will simply build on top of it. 
Do this and you will then be able to play lovely fingerstyle guitar with less frustration and have more fun.
Clear and concise – simple tuition that is right to the point
The course is straight to the point – the right lessons at the right time so…
You can become a more musical guitarist who has more fun on the instrument today.
Learn what suits YOU – Each arrangement is

ordered by level of difficulty.

Can't read music? – Learn via step-by-step video tuition AND tab. (You get standard notation to download too).
Get a structured, practical plan – Students need clarity. Get both a short- and long-term plan to drive your playing forward.

Perfectly paced for beginners

– P

layed for 40 years or 4 weeks? It doesn't matter, as

each song & lesson will suit your current ability.

Break bad habits!

L

earn how to p

luck

correct

strings, play the tune

correctly

, get the picking hand in the

correct

position, and more…
The list of songs from the course

Each arrangement is given a difficulty level so you can learn what suits you at this time.
No more searching around on the internet or YouTube for hours on end, trying to find a song that will suit your ability. Here, they are all ordered for you.
Plus, these are the arrangements my private students have loved the most over the years.
(Out of 100+ arrangements I have taught).
This means you will have confidence knowing you are learning the best of the best songs I have taught.
Plus, you will also get these extras…
The Fingerstyle Collection is not just about songs, but it's about improving all of your fingerstyle playing. This is just some of what else is in the course…
The Secrets to Fingerpicking with Proper Technique (the most important lessons I teach on musicality, posture, tone, and more…)

The 3 rarely taught "Pro Tips" to getting a better fingerpicking tone… In minutes.

Improve the dexterity and fluidity of your picking hand… using the most popular melody of all time

Learn two of the most timeless and beautiful Christmas carols ever… 'Silent Night' and 'We Wish You A Merry Christmas'

How to add stylish intros and outros to any piece, giving you hours of creative fun.

Learn an enjoyable, classic beginner fingerstyle blues piece called "Steel Mill Blues"

You will also get my Getting Started With Fingerstyle Even If You Can't Yet Play Chords PDF mini eBook
Plus, enter the fun fingerstyle competition. Every few months you can enter the competition. The winners from each category (beginner, intermediate, and advanced), will get prizes posted to them.
Entering is fun and will challenge you to keep improving.
Find technology frustrating? You can slow down each video, watch over and over… and even ask questions on every lesson.
If you find technology frustrating or difficult, do not worry.
If you have any problems, you will get an email address to contact us, where me or my technical support team will help you.
Watch each video as many times as you like and access them from anywhere in the world.
Slow down every single video so you can learn at your own pace with a click of a button (there is a short video where I show you how to do this if you don't know).
Ask questions at any time. On each page, you can even ask any questions about the lessons and I, (and others), will respond and guide you. This means you can be confident you will get answers to ANY questions you have. 
And that is not all…
When you join the course today, you will also get my course, The Chord Changing "Jump Start" Course. (This is currently only available in my $37-per-month Dan Thorpe Acoustic Academy).
This is the only course out there that teaches you how to fix your chord changes systematically. No stone is left unturned. ALL the secrets of smooth chord changes will reveal themselves inside.
You will get instant, lifetime access to this course.
Once you have reached the end of The Fingerstyle Collection, you will be a more confident, more skilful, and more musical fingerpicker. 
The lessons in this course will help you fix bad habits, improve your technique, and become a more musical guitarist.
Everything is laid out in a step-by-step way and structured but with the right flexibility to suit you.
Before I wrap this up, I must warn you though…
This course (or any other for that matter) won't magically make you sound like Paul Simon, James Taylor, or Segovia overnight.
If you want "hacks" or "tricks" or shortcuts, please realise this is NOT what this course is about. Guitar playing takes effort, there is no way round that. It can and should be fun, but it still requires effort. Don't let anyone tell you otherwise. 
If you DO NOT want to practise or apply the lessons inside, this course won't help.
On the other hand, if you want to see real results in 30 days of practice, and play beautiful fingerstyle…
This course could be what you need. I say that because…
If I can do it, you sure as heck can…
I realised early on in my playing I wasn't the most "naturally" talented guitarist.
As I would fluff playing the 'Sound of Silence' my mom would shout upstairs, "Shut up!!!"
She really did want the 'Sound of Silence'!
Despite those early days being a slog, I went from being awful to getting pretty good. Once I really got going, my progress rapidly sped up.
Now, dare I say it, a more "natural" guitarist or teacher may not understand your journey like I do.
In this course, I share with you the things I wish I had known back then.
These are the things to watch out for, the breakthroughs, those "aha" moments, and all the other nuggets of wisdom I picked up from teaching people like you over the years.
It is all in The Fingerstyle Collection and…
Each lesson inside will help you on the path to faster fingerpicking success.
90-day Money-Back Guarantee!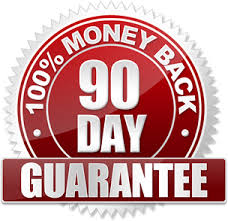 You will get a 100 per cent money-back guarantee if you don't feel this course has improved your fingerstyle playing… Or given you hours of joy.
If you don't enjoy big results within 90 days of using this product, I don't deserve to keep your money.
Ask for a full, no-questions-asked refund and you will get one, immediately.  
Picture this… In 30 days' time, you are playing amazing music that makes your loved ones proud and makes you smile with joy
If you are retired but busier than ever OR you work 50 hours and have four kids…
And want more "time to play"…
Once you get the ball rolling with this course, you will feel more inspired, more motivated and you will probably suddenly find…
You make more time to play and have a burning desire to practise the guitar every day.
Imagine in 30 days' time, you look at yourself in the mirror…
Feeling confident and proud of what you have achieved and the music you can now play…
You sit with your guitar, as the birds chirp above you while you relax in the evening sun as you…
Play beautiful music that makes your heart sing and…
You let the music wash over you while it adds joy and a peaceful tranquillity to your day.
You can have all this. 
If you are keen on this, here's what to do right now…
1. Click the button below to add The Fingerstyle Collection to your cart.
2. Enter the details on the next page so I know which email address to use to send the course to you.
3. Click the button to submit the page.
Get this HD-video course at an exclusive early bird price

Once you buy the course, you get lifetime access to it and you can access it right away.
Learn real songs and have lots of fingerpicking fun starting today.
Get ALL of the above for only…
$147
A simple one-time payment. NO monthly fees.