Frustrated, confused, or eager to learn barre chords? Master the precise, exact techniques to be able to play barre chords with complete confidence so you can reach your guitar playing goals.
---
Barre chords taught the conventional way can be downright dangerous!!!
Did you know most guitarists practice barre chords using poor technique and lots of pressure? This can cause injuries and often leads to many wasted years trying to master barre chords.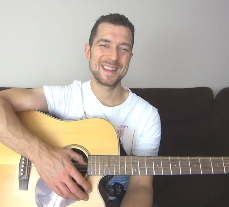 "Hi, I'm Dan Thorpe, author of 11 books and 5 courses with dozens of five-star ratings on Amazon and Udemy."
I'm not being dramatic when I say barre chords can be dangerous for your playing.
Barre chords are often learned the wrong way. If you're like 90% of guitarists you have probably been learning them wrong too.
That is, you probably use bad technique (without realising for the most part) and far too much force to try to play them.
Using too much pressure is the default way of playing them and is the way most teachers encourage.
Unfortunately, this often causes pain in the fingers, wrist, and forearm and will tire the muscles out quickly at best, and cause pain and possibly injury at worst.
This can cause a strain on the muscles or tendons which can put you out of action with your guitar playing for weeks or even months.
It may sound dramatic, but the truth is, injuries like this can cause you long-term pain, stop you from playing guitar, and can affect your work and day-to-day life.
If you do practise barre chords or plan on it, be very, very careful about how you learn them as doing so the wrong way is dangerous and may even possibly cause something called Post-Traumatic Arthritis – especially in the delicate wrist area.
You have probably tried to work out barre chords for yourself but to no avail
You may have thought barre chords are something you can just work out for yourself.
You have learnt a shape or two, learnt where to put your fingers and given barre chords a go.
You keep using trial and error, over and over, but they still don't get any better.
You may have forgotten about barre chords for a bit and then come back to them but even then, they still get no better.
Years later you are still struggling with them.
Or you waste many summers continuing to try them, giving up, trying them again, etc. and the nasty cycle continues.
Argh!!!
I feel your pain.
Giving up on your barre chords can be damaging for your playing for this one sad reason
Giving up on barre chords can destroy your confidence and belief in your guitar playing.
A lot of guitarists really lack a lot of confidence and self-belief as it is. 
This lack of confidence nags at you when you make an error or mistake or have a bad guitar playing day.
Here are 7 important reasons why you should NEVER GIVE UP on learning barre chords…
Each barre chord you learn will allow you to play 12 new chords for every shape you know (as you can move these shapes up and down the neck).
Learning barre chords properly will mean you will have to have great technique which transfers to all of your guitar playing and makes you a better player all-around.
You will be able to play so many more different styles of music. Pop, fingerstyle, folk, rock, classical, jazz, soul, country, and blues will all require you to be able to play barre chords at some point.
Once learned, barre chords will give you so much more confidence with your playing.
Barre chords give beginners a relatively easy way to understand chord progressions, the Roman numeral system, and music theory better.
Barre chords give your playing a different tone to open chords – in a unique way that can liven up and freshen up your playing.
You will be able to play so many more songs than ever before! 
Stop battling, being frustrated, and even being "scared" of barre chords – everyone can learn them
Just imagine this…
There's a song you want to be able to play. It's by one of those amazing artists such as James Taylor, David Bowie, Eric Clapton, or Paul Simon (or insert your guitar hero here).
You start learning the song and it seems easy enough with multiple open chords, but you get further into the song only to realise it features multiple barre chords throughout – dah, dah dah! (cue dramatic music).
In the past, you would have shuddered at this, maybe attempted the barre chord, quickly realised you couldn't do them, gotten frustrated, and you would have given up on the song…
But now…
You can smile as you know you will still be able to play the whole song, not just the easy bits – and play it well.
It feels so good to be able to do this. You know there is no brick wall in your way to learning ANY song and your progress is not limited by anything.
This is how it feels to be able to play barre chords well and this is what you will learn in this course.
Introducing… The Ultimate Guide to Barre Chords…
Welcome to… 
…The most practical, detailed, and fun course on playing barre chords you will find anywhere.
This course is designed to take you from not being able to play barre chords or struggling to play them…
…To being able to play the all-important barre chord shapes with precise, relaxed technique in a fun manner…
…Setting you up to be the best guitarist you can be.
Join the course for detailed HD video tuition, a series of audio and tab examples, and so much more.
This course is the only resource you will ever need to be able to master barre chords and to be truly comfortable playing them in songs, when jamming or whenever you are required to use them.
Learn the Exact Methods to Perfect Your Barre Chords and Save Yourself Years of Frustration
I have covered absolutely every detail needed for you to be able to learn barre chords the proper way and without fear.
This method is a step-by-step method designed to allow you to learn and master barre chords in a shorter space of time than the conventional way of learning them.
In this course, nothing is omitted and here are just some of the things you will learn:
Exactly how to relax your body properly which will make your barre chord playing better
How to achieve proper finger independence with each of your fingers once and for all
The secret method of 'bouncing' the strings which allows you to practice barre chords for longer and with far less fatigue
The very common barre chord mistakes I see time and again and ones that most teachers accidentally encourage!
How to reduce tension in your playing fingers, arms, and hands for good
The "Crooked finger" – why it is the secret to shaving potentially months off your basic barre chord playing
The 'Golden rules' of learning barre chords
How to learn to control the non-playing fingers for maximum fluency
Why you need to learn to use the 'Weighted arm' and how it will make a huge difference to your playing
The 9 essential barre chord technical exercises
How to use the 'light barre' to save you from potential injury
How to "simplify" the  four key barre chords
The barre chord formula and how it will help you understand exactly what chord you are playing at any time
A powerful exercise to give your fingers freedom – called the 'zig-zag'
Why the four basic barre shapes will give you 48 actual chords
How to use cool and stylish sounding chord extensions to be able to play folk, blues, rock, pop, and even jazz!
A series of audio examples to practise throughout the course to help you solidify what you have learned
Specific steps on how to change to and from each barre chord shape
How to

understand the theory

behind barre chords
The most common barre chord extensions and how to use them in real music
And more…
No more wrist, finger or hand pain – ever!!!
The truth is, barre chords should:
NOT be painful
NOT be hard work
NOT be tiring on your hand and arm
NOT cause wrist pain
NOT be frustrating
Barre chords aren't easy but learning anything new is never easy.
That being said, learning how to use and master barre chords is achievable for EVERY single guitarist out there.
In this course, I'll show you in a methodical, step-by-step method how to play barre chords the proper way.
If you are learning guitar later on in life you may lack a lot of belief, but it's nonsense. Here's why…
If you are over 40 or 50, then you may well lack confidence compared to younger guitarists.
Older guitarists tend to learn a bit differently to younger students. They don't learn slower, but they often lack more confidence.
I want to tell you I have taught and continue to teach guitarists well over the age of 40+ daily and they have achieved lots of successes.
You can too.
"I teach and specialise in teaching the over 40s and 50s how to play the guitar in the most enjoyable way possible." 
Master barre chords in less than a year for just $0.27 per day
If you have ever thought about splashing out on a cool guitar accessory or even a new guitar, that's cool, you deserve to treat yourself as a guitarist.
The thing is, this course will cost you less and give you far more – less than $0.27 per day over the course of a year!
As an estimate, to teach someone these methods in person, it would usually take 6-12 months.
That is a cost of thousands of dollars.
If you get the course, you can rest assured that you have the best of both worlds – my absolute best resource ever on barre chords but at a fraction of the price of what others have paid for it.
Learning Barre Chords Is Not as Complicated as You Might Think. Here's Why…
There are two main barre chord shapes to learn and everything is built off just two shapes
You can use a wonderful technique called the 'Crooked finger' to take 90% of the pressure off your barre finger
There are certain rules with barre chords which if you follow makes them almost certain to be clear and comfortable to play
There's a secret trick called the 'Weighted arm' which adds the necessary power to the barre – without using force and without hurting yourself
If you can control the distal joints (the first joint nearest the tip) in this specific way, your barre chords will sound instantly clearer (I'll show you how).
This course will improve your guitar playing in many other ways than just barre chords
There is so much more to this course than just learning barre chords.
This course will take your playing to the next level – the level of being a true guitarist who is free, has great technique, and can enjoy every moment of his or her playing.
The newfound confidence you will gain from learning the materials in this course will help you to shatter any limiting beliefs you have within your own playing and will help you to achieve things you never thought you were capable of.
Develop Your Knowledge of Music Theory, Ability to Change Chords Faster, Learn Chord Extensions, Embellishments, and More
A nice little benefit of getting good at barre chords is that the material in this course will help to improve your:
Music Theory
Barre chords actually make learning music theory and chord progressions easier.
Ability to Change Chords Faster
In the course, you will learn how to change in and out of barre chords from other barre chords AND open chords – this skill will help you improve ALL of your chord changes.
Chord Extensions
Chord extensions are when we turn plain chords into more exotic chords – you will learn a wide variety in the course that will help you have loads more fun with your playing.
Embellishments
An embellishment is when we do something cool, exciting and interesting to a chord such as a hammer or pull. The best players use them, and you will learn the coolest barre chord embellishments in the course.
Be Warned – This course is NOT for everyone!
This course is NOT for the following type of guitarist…
Absolute beginners – if you have played for a very short period and cannot play open chords yet, you will not be ready for this course. You may purchase it and come back and use it in a few months but for now, focus on the absolute basics.
Guitarists who are unwilling to try new ideas – occasionally I come across a guitarist who is stuck in their ways and refuses to adapt even a little. Most guitarists are taught to play with bad technique right from the off. To play barre chords the right way requires most guitarists to adapt at least a little.
For everyone else, your playing will benefit if you use even a small amount of the information in the course.
All Videos Are Downloadable and Yours to Keep Forever 
You can download or stream all the videos from the course right away and if you ever lose them, don't worry, you have lifetime access to the course so you can download them again at any time.
And if that's not enough…
…when you purchase the course, you will get the following extras…
---
Extra #1 – Learn How to Play 6 Barre Chord Songs
Instead of trawling about on the internet looking for some good barre chord songs to practise, you will have the tutorials for some of the very best barre chord songs to learn. These songs cover a wide variety of barre chord songs which range in difficulty, style and skill level – giving you some great pieces to play as you develop your barre chords.
Extra #2 – The Ultimate Barre Chord Podcast
A downloadable podcast that will help cement all of the ideas in the course as a refresher, a motivator and an inspiring guide to listen to anywhere.
Extra #3 – How to Play the Barre Chord Song – "Barred For Life!"
A really cool original piece of music that I have called 'Barred For Life'– (see what I did there?). This is an inspiring piece of music which reflects real songs you will learn.
Extra #4 – The Barre Chord PDF Cheat Sheet
Get this handy PDF guide that puts all the course images into one PDF file which you can save to your PC or device, or print off. This acts as a quick reminder of all the details from the course – making learning materials easier than ever.
Extra #5 – The Barre Chord Play-Along Chord Charts
Watch me go through these 8 unique chord charts covering 8 different levels of barre chord playing and then try them yourself. They will help you measure your barre chord success.
Hit the 'add to cart' button below and in a few minutes, you'll be enjoying this in-depth course that will transform your barre chord playing.
1 x Payment of $109 – no recurring payments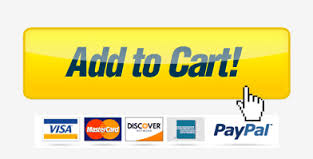 Hundreds of Students Have Had Big Successes so Far
With hundreds of students enrolled in the course, here are just some of the emails I have had which will help you see just how powerful this course is and how powerful it can be for you too.

"I'm a 65 yr. old self-taught beginner. I'm not very good but I really enjoy the idea that someone including me can actually recognize what I'm playing. I find your lessons and style to be among the best. 
From my perspective, the advice you gave at the beginning of the barre course about starting on the 7th fret was worth the price all by itself.  
I was struggling mightily before every time I tried to get a barre chord to sound like anything but a muffled fart.
After a few days of trying I can get 4 of the 6 strings to ring cleanly. I'm going to be taking it slow and look forward to seeing what other valuable nuggets await."
Greg

"I am just beginning barre chords. I have been avoiding them (barre chords) and now I have some help in conquering them. I have only been playing 18 months, I love the guitar and am looking forward to beating these barre chords."
Satish

"I really like it. I am working on fixing the way that I hold the guitar by angling the neck upwards – I think that piece of advice is a great starting point. Thanks for creating this course."

"I've been able to play the range of bar chords for a good while now but have fallen into bad habits and grown to accept poor sound.
Your series has made me look afresh at my technique and I'm improving by leaps and bounds!
"
***No-Questions-Asked, 90-day 100% Money-Back Guarantee***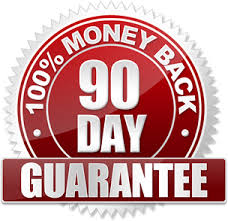 'The Ultimate Guide to Barre Chords' will absolutely, 100% positively change your guitar playing and if it doesn't you have 90 days to get an instant, no-questions-asked refund.
You will get a 100 per cent money-back guarantee if you don't feel this product has improved your barre chord playing and helped you on the road to mastering this area of the guitar.
If you:
don't feel like you have made big progress with your barre chords
aren't comfortable playing the main four barre chord shapes
don't find that you can play barre chords with more ease and enjoyment than ever before
don't feel better with any of the promises made about this course…
…then I will refund you immediately.
If you don't enjoy big results within 90 days of using this product, I don't deserve to keep your money. Simply ask for a full, no-questions-asked refund and you will get it, immediately.
There will be no hard feelings whatsoever and to show this you will get a complimentary 30-minute Skype lesson (worth $30) with me.
Please note – You can pay either by PayPal, debit or credit card and there is a 90-day no-questions-asked money-back guarantee.
P.S. In the course, you will get everything explained clearly, in a step-by-step method with nothing being assumed.
In other words, you will learn everything in a proper methodical way. 
I also make sure the examples, songs and techniques are suitable for the songs and styles you want to learn.
There's no Justin Bieber, heavy metal or complex jazz in this course.
This course features fingerpicked and strummed audio and tab examples suitable for fingerstyle players and acoustic strummers looking to learn the classic songs from the '60s and '70s. Join today and master this area of your playing for good.