The Ultimate Guide to Barre Chords
---
Barre chords taught the conventional way can be downright dangerous!!!
Did you know most guitarists learn barre chords using zero technique but lots of pressure and this can cause injury and often many wasted years trying to master barre chords?
Master the precise, exact techniques to be able to play barre chords with complete confidence and zero frustration so you can reach your guitar playing goals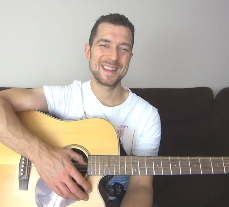 "Hi, I`m Dan Thorpe, author of 11 books and 5 courses with dozens of five-star ratings on Amazon and Udemy."
I'm not being dramatic when I say barre chords can be dangerous for your playing and even your health.
Barre chords are often taught and learned the wrong way. If you`re like 90% of guitarists you have probably been learning them wrong too.
That is, you probably use bad technique and far too much force and pressure to try to play them.
This causes pain in the fingers, wrist, and forearm and will tire the muscles out quickly at best and cause pain and possibly injury at worst.
This can be a strain on the muscles or tendons which can put you out of action with your guitar playing for weeks or even months.
It may sound dramatic, but the truth is, injuries like this can cause you long-term pain, stop you from playing guitar, and can even cause you to spend a fortune on medical bills, and can affect your work and ultimately your income – if you rely on your hands in any way.
If you do practice barre chords or plan on it, be very, very careful about how you learn them as doing so the wrong way is dangerous and may even possibly cause something call Post Traumatic arthritis – especially in the delicate wrist area.
Be Careful as Barre Chords Are Usually Taught BADLY by so Many So-Called "Guitar Teachers"
Let me ask, "where have you learned to play barre chords from?"
Did the instructor/book or article give you any technical advice at all?
Did they warn you about using too much pressure and bad technique?
I know for most of you the answer is almost 100% a big… "NO".
Most guitar teachers in the real world and on the internet have no idea how to teach barre chords even though they can often play them reasonably well.
Look at the picture of this guy below attempting to teach barre chords from a popular article.
On the surface, it looks good, but it is NOT!
This guy is attempting to teach barre chords to others when he plays them badly.
How many errors can you see?
If none, don`t worry, you are probably not aware of what is good or bad technique when it comes to barre chords (again not your fault but it is something we will definitely remedy).
Can you see the bend in his wrist? (You can just about see this in the picture due to the angle of his forearm). This puts massive pressure on the wrist and can cause long-term damage to the joint (and even arthritis).
Can you see how his middle finger is pushing down to add power to the barre? (this is not practical – what about when you need the middle finger for a chord? Also, if you use good technique, you won`t need to use the middle finger for more power).
Can you see how he is teaching them on fret 1? (you should usually start higher up the neck where the frets are closer together meaning, less stretching)
Unfortunately, the above is very common with most guitarists.
Playing them like this guy can cause so many issues!
These errors are NOT obvious to other teachers, so how as a student can you be expected to know them and correct them?
You can`t.
The problem is, even though some things are fixable with small movements unless you know about the physical mechanics of guitar playing and have vast experience of seeing and teaching barre chords and studying the best teachers…
…then how can you be expected to know what these fixes are, let alone fix them for yourself?
Barre chords can be brutal and the more effort you put in the worse this gets and the more frustrating you find them
You may even have ended up feeling like the infamous "World`s Angriest Guitarist"!
If your barre chords sound buzzy, messy or weak, you will often be told, "push harder, it will come" OR "keep on going, you'll get there" but this advice is really awful.
You have probably wondered many times why your barre chords just won`t get any better.
This is so frustrating.
With 1000`s of videos on guitar playing on YouTube, why is there no teacher or resource that helps with your barre chords in a practical, detailed and specific manner?
If you are like most guitarists, you have probably tried to work out barre chords for yourself but to no avail
You may have thought barre chords are something you can just work out for yourself.
You have learnt a shape or two, learnt where to put your fingers and given barre chords a go.
You keep using trial and error, over and over, but they still don`t get any better.
You forget about barre chords for a bit and then come back to them but even then they still get no better.
Argh!!!
I feel your pain.
I was there once too.
I used to sit in front of my T.V. pulling all these weird faces as I tried to contort my fingers into some position that would make the barre chord sound good.
It was painful and is painful to look back on it.
Stupid Dan! 
Unfortunately, I had to work out over YEARS what to do to fix them.
Then, when teaching I realised there were about 8 very common mistakes that most people make with barre chords…
8 Common Barre Chord Mistakes That Can Crush Your Ability to Play and Progress with Barre Chords 
These were mistakes I made too. I don`t want you to make these mistakes.
These are:
Using too much pressure when you absolutely do NOT need to (which is 99% of the time)
Not practising barre chords higher up the fretboard where they can be much easier to practise
Not using 5 string barre shapes – which are a much better place to start with than 6 string barre chords!
Letting your fingers rock back on the strings causing muted strings
Not being methodical and working/analysing what is happening with each finger independently
Not getting the barre finger in the exact, precise spot close, very tightly to the fret, for maximum efficiency and minimum pressure
Trying "last chance saloon" style advice from poor sources that don`t really work – things such as tilting to the side of the index finger, or pulling harder on the guitar
Practising barre chords to the point your hands are tired, in pain and you are super frustrated and never want to hear the words barre chord again!
At all costs, you need to try to avoid the above mistakes!
If you find you have a horrible feeling when you think about barre chords, find they remind you of hours of being frustrated with your guitar, then you are not alone.
The truth is – barre chords only require a little strength, they are nearly all about precise technique.
Barre chords are essential if you want to learn the songs you love and have zero limitations
Many guitarists give up on barre chords. They throw their arms up in the air in dismay and say…
"Barre chords are simply not for me, they are too hard!"
It's a real shame, as barre chords are essential to your guitar playing progress
Without them, you can be a good guitarist but you will never fulfil your potential.
Many songs you will want to play will be out of your reach and even the ones you can play often won't quite sound right without the correct barre chord being used.
A lot of classic songs – especially those from the '60s and '70s, use barre chords. More so than modern songs. (New music tends to be simpler and a bit less interesting.)
Do You Want to Be Able to Play Any Song You Want and Have No Limitations?
Without barre chords, you simply can NOT play these classic songs (and 1000s more):
David Bowie – Space Oddity
Eric Clapton/Derek and the Dominoes – Layla
Eagles – Hotel California
Roy Orbison – You Got It
Sinead O` Connor/Prince – Nothing Compares 2 U
The Who – Pinball Wizard
Led Zeppelin – Stairway To Heaven
Echo and the Bunnymen – The Killing Moon
Classics IV/Dusty Springfield – Spooky
The Cure – Boys Don`t Cry
The Commodores – Easy
Pearl Jam – Black
Milos – Spanish Romance
Amy Winehouse – Love Is A Losing Game
The Beatles – Yesterday, Something, Daytripper, Twist and Shout (the cool version with the bass riff)
And many more…
So many guitarists try with barre chords, they know they struggle, they know they use BAD technique and way too much pressure, but worst of all is…
They either keep trying them in the same way, knowing deep down it will take years' worth of frustration this way… 
Or… 
They quietly (and sadly) put barre chords to one side and therefore delay their progression as a guitarist for who knows how long…
Giving up on your barre chords can be damaging for your playing for this one sad reason
Giving up on barre chords can destroy your confidence and belief in your guitar playing and doing so will stop you from learning the songs you want to and your long-term development as a guitarist will suffer.
A lot of guitarists really lack a lot of confidence and self-belief as it is. 
If you have gone your whole life and not played an instrument until recently like a lot of you, especially those of my readers who are aged 50+ (which is a lot of you), then you may not feel like you "belong" as a guitarist.
This lack of confidence nags at you when you make an error or mistake or have a bad guitar playing day.
"Many guitarists give up on barre chords too quickly and ultimately give up on their progress" 
When you attempt to learn something new and fail, it can be painful.
Unfortunately, barre chords are the epitome of this.
If you have failed with them in any way before, it can really damage your confidence as a guitarist, and your self-belief will take a knock.
This can be very damaging. 
Stop battling, being frustrated, and even being "scared" off barre chords – everyone can learn them
Just imagine this…
There's a song you want to be able to play. It's by one of those amazing artists such as David Bowie, Eric Clapton, James Taylor or Paul Simon (or insert your guitar hero here).
You start learning the song and it seems easy enough with multiple open chords but you get further into the song only to realise it features multiple barre chords throughout.
In the past, you would have shuddered at this, maybe attempted the barre chords, realised you couldn't do it, got frustrated or upset, and gave up…
But now…
You can smile as you know you will still be able to play the song – and play it well.
It feels so good to be able to do this. You know there is no brick wall in your way to learning ANY song and your progress is not limited by anything.
This is how it feels to be able to play barre chords well and this is what you will learn in this course.
The Ultimate Guide to Barre Chords…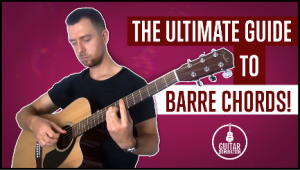 Welcome to… 
…The most practical, detailed and fun course on playing barre chords you will find anywhere. This course is designed to take you from not being able to play barre chords, or struggling to play them…
...to being able to play the all-important barre chord shapes with precise, relaxed technique in a fun manner – setting you up to be the best guitarist you can be.
Join the course for detailed HD video tuition, a series of audio and tab examples, and so much more.
This course is the only resource you will ever need to be able to master barre chords and truly be comfortable playing them in songs, when jamming or whenever you are required to use them.
If you have ever thought:
"I can`t play barre chords!"
"Barre chords hurt my wrist/finger/arm, etc!"
"My barre chords sound buzzy and weak!"
"I can`t change between barre chords!"
"I don`t know which barre chords to use!"
"I don`t understand why I need them!"
"Barre chords are just too darn tough!"
Then, you have come to the right place.
This course is the solution…
"Just one hour of this course can save you hundreds of hours of frustration"
I have had quite a lot of students tell me this course has lots of nuggets of information, quick tips and instantly applicable techniques that have improved their barre chords right away.
I`m not saying they were masters of barre chords within minutes, it takes work of course, but there are lots of things you can do that will help to improve your barre chords almost immediately.
The concepts and ideas are instantly applicable and for many, will yield an instant improvement, and as long you apply these ideas each time you play barre chords you will make noticeable, solid and often rapid improvements.
Lots of these powerful tips are right at the beginning of the course (where we cover the basics which most people struggle with or unaware of) and you can learn them within just one hour.
Yes, you can and will improve your barre chords within one hour.
Think of all the many hours, days, weeks and months' worth of frustration you may have felt with barre chords so far.
Imagine that gone within the time it takes to watch an episode of Game of Thrones!
Learn my exact process and master barre chords within months, NOT years… 
I have covered absolutely every detail needed for you to be able to learn barre chords the proper way and without fear.
This method is a step-by-step method designed to allow you to learn and master barre chords in a shorter space of time than the conventional way of learning them.
A lot of what barre chords are about is learning how to use proper technique.
Classical guitarists often have wonderful technique, but modern pop and rock players somehow shun technique like it's not important.
This couldn't be further from the truth.
Good technique is 100% paramount to your barre chord success, and this is what this course will give you.
I guarantee it.
I have learned a lot over the years about classical technique and how to apply it to contemporary music, but without the stuffiness that comes with it – I want to share this information with YOU.
This course takes the key classical technical ideas, combines them with a fun, contemporary style, and together they will be like dynamite for your barre chord playing.
Be free from the limitations of the capo once and for all
Yes, it's true, capos are wonderful and a great tool for the modern guitarist, but a capo won't work for many songs due to the following reasons…
Some songs will sound too thin or weak when using a capo. (They can make a song sound weird as the further up the neck the thinner the guitar sounds, and sometimes you will need the capo on fret 8 or higher to play a song!)
Some songs will sound unrecognisable unless the all-important bass notes are played – a capo may stop this from happening as the lower notes can't be accessed.
Some songs you will want to learn can`t be played with a capo no matter what you do unless you can also play a barre chord or two. (Examples of this are Hotel California by the Eagles and Yesterday by The Beatles. Without a capo, you need at least two barre chords, but even with a capo, no matter where you put it, you will need

at least one barre chord

to play them – there are hundreds of more examples like this).
7 important reasons why you should NEVER GIVE UP on learning barre chords…
Each barre chord you learn will allow you to play 12 new chords for every shape you know (as you can move these shapes up and down the neck).
Learning barre chords properly will mean you will have to have great technique which transfers to all of your guitar playing and makes you a better player all-around.
You will be able to play so many more different styles of music. Pop, fingerstyle, folk, rock, classical, jazz, soul, country and blues will all require you to be able to play barre chords at some point.
Once learned, barre chords will give you so much more confidence with your playing allowing you to have no limitations!
Barre chords give beginners a relatively easy way to understand chord progressions, the Roman numeral system and music theory better.
Barre chords give your playing a different tone to open chords – in a unique way that can liven up and freshen up your chord playing.
You will be able to play so many more songs than ever before! 
Why I teach beginners barre chords… and why they love them
If you are a beginner guitarist, you may think you are not ready for barre chords.
If you have played for only a few weeks or months, then you are probably not ready for them, but once a student of mine gets the basics of guitar playing down, (e.g. learnt a few chords, can play a song or two even in small bits) I get them started on barre chords – particularly the A minor shape.
Why?
The main reason is that being able to play barre chords, promotes great technique which transfers to all of your guitar playing and improves all of your playing.
To play barre chords well, your technique has to be good, and the bonus is being able to play barre chords well makes open chords feel easier to play physically and psychologically.
Your playing will then kick on from there.
The massive improvement in technique and the confidence gained from playing barre chords well has helped every one of my students and it will help you too.
If you are learning guitar later on in life you may lack a lot of belief but it`s nonsense. Here`s why…
If you are over 40 or 50, then you may well lack confidence compared to younger guitarists.
The truth is, older guitarists tend to learn a bit differently to younger students. They don`t learn slower, but they often lack more confidence.
I want to tell you I have taught and continue to teach guitarists well over the age of 40+ daily and they are a success. A lot of them make it harder than they need to simply because they lack a massive amount of self-belief.
Thankfully, after me persevering, coaching (and nagging!) them they start to believe in themselves, and once they see some success the "snowball effect" takes over.
Then, once they truly see themselves as a proper guitarist, they really kick on and make great progress.
This is what I want for you.
"I teach and specialise in teaching the over 40`s and 50`s how to play the guitar in the most enjoyable way possible for YOU." – Dan Thorpe
I make sure my methods of teaching are suitable for all of you – especially those learning later on in life.
In the course, you will get everything explained clearly, in a step-by-step method with nothing being assumed.
In other words, you will learn everything in a proper methodical way. 
I also make sure the examples, songs and techniques are suitable for the songs and styles you students want to learn.
There`s no Justin Bieber, heavy metal or complex jazz in this course.
This course features fingerpicked and strummed audio and tab examples suitable for fingerstyle players and acoustic strummers looking to learn the classic songs from the '60s and '70s.
No more wrist, finger or hand pain – ever!!!
The truth is, barre chords should:
NOT be painful
NOT be hard work
NOT be tiring on your hand and arm
NOT cause wrist pain
NOT be as frustrating as they have been for you so far
Barre chords aren't easy but learning anything new is never easy.
That being said, they are achievable for EVERY single guitarist out there.
In this course, I'll show you in a methodical, step-by-step method how to play barre chords the proper way.
Did you know you can simplify any barre chord which means you can quickly play something that you previously struggled for months with?
In this course, I`ll show you two simple ways on how you can simplify all the shapes we will learn.
This means if you are new to playing barre chords, and find the main shapes a struggle, then you can transition to them by learning the simplified versions which is what a lot of pros actually do.
It`s important to learn the complete shape after but when starting out why make things tougher than need be?
Instead, I`ll show you how to play the simplified version and then transition to the complete shape. 
Simplifying barre chords is just one of the valuable lessons you will learn in the course.
In the course, you will learn over 30 more profound techniques and lessons that will change your barre chord playing forever.
Learn the Exact Methods to Perfect Your Barre Chords and Save Yourself Years of Frustration
In this course, nothing is omitted and here are just some of the things you will learn:
Exactly how to relax your body properly which will make your barre chord playing better and more enjoyable
How to achieve proper finger independence for each of your fingers once and for all
How to 'bounce' the strings so when practising you can play for far longer and with far less fatigue
The 'Golden rule' of learning and using barre chords
The very common barre chord mistakes I see time and again and ones that most teachers accidentally encourage!
How to reduce tension in your playing fingers, arms and hands
The "Crooked finger" – why it is the secret to shaving potentially months off your basic barre chord playing
The essential

barre finger rules that you must follow!

How to learn to control the non-playing fingers for maximum fluency
Why you need to learn to use the `Weighted arm` and how it will make a huge difference to your playing
The 9 essential barre chord technical exercises
How to use the 'light barre' to save you from potential injury
A powerful exercise to give your fingers freedom – called the `zig-zag`
How to "simplify" the key four barre chords
The barre chord formula and how it will help you understand exactly what chord you are playing at any time
Why the four basic barre shapes will give you 48 actual chords – it is a case of simply moving them up and down the fretboard
How to use cool and stylish sounding chord extensions
A series of audio examples to practise throughout the course to help you solidify what you have learned
Specific steps on how to change to and from each barre chord shape
How to change in and out of open to barre chords and vice versa
How to

understand the theory

behind barre chords
The most common barre chord extensions and how to use them in real music
And more…
Master barre chords in less than a year for just $0.27 per day
If you have ever thought about splashing out on a cool guitar accessory such as an effects pedal or even a new budget guitar, that`s cool, you deserve to treat yourself as a guitarist.
The thing is, this course will cost you less and give you far more – less than $0.27 per day over the course of a year!
You can have lots of cool guitars but you need to know how to play them of course.
Also, with my private students, it takes me a few months to go through all the concepts and techniques you have in this course. This is because private lessons are more free-flowing and less structured.
As an estimate, for someone fairly new to barre chords, it would usually take 6-12 months for me to go over these techniques in this course.
That is a cost of about $1700 upwards and due to the nature of lessons, the information is not recorded or taught in as organised a manner as this course.
If you get the course, you can rest assured that you have the best of both worlds – my absolute best resource ever on barre chords (better than real life) but at a fraction (less than 5%) of the price.
Either you master your barre chords or you stay exactly where you are and keep on struggling
Barre chords are the glass ceiling of your playing.
In other words, imagine you are in a skyscraper that goes up 150 floors.
On the top floor all the greats are up there jamming, Clapton, Hendrix, Jeff Beck, Jimmy Page, Paul Simon, James Taylor and the rest. All beginners start on the bottom floor.
When you start out with your guitar playing you are at the bottom. After a while, you get to floor 20 or 30, but at floor 50 you need to be able to play barre chords, so you have a choice…
Either you master your barre chords or you stay exactly where you are dreaming of what it's like on those higher floors jamming with the best
OR
…you actually put the effort in and get there.
5 Reasons Why Learning Barre Chords is Not as Complicated as You Might Think
There are two main barre chord shapes to learn and everything is built off just two shapes
You can use a wonderful technique called the 'Crooked finger' to take 90% of the pressure off your barre finger
There are certain rules with barre chords which if you follow makes them almost certain to be clear and comfortable to play
There's a secret trick called the 'Weighted arm' which adds the necessary power to the barre – without using force and without hurting yourself
If you can control the distal joints (the first joint nearest the tip) in this specific way, your barre chords will sound instantly clearer (I`ll show you how).
This course will improve your guitar playing in many other ways than just barre chords
There is so much more to this course than just learning barre chords.
This course will take your playing to the next level – the level of being a true guitarist who is free, has great technique and can enjoy every moment of his or her playing.
The newfound confidence you will gain from learning the materials in this course will help you to shatter any limiting beliefs you have within your own playing and will help you to achieve things you never thought you were capable of.
Do You Want to Develop Your Knowledge of Music Theory, Ability to Change Chords Faster, Chord Extensions, Embellishments, and More?
Anice little benefit of getting good at barre chords is that the material in this course will help to improve your:
Music Theory
Barre chords actually make learning music theory and chord progression easier. In the course, you will learn the most common chord progressions, the roman numeral system the proper and clearer way and understand music theory better than ever.
Ability to Change Chords Faster
Changing in and out of barre chords (to other barre chords or open chords) requires more skill than changing from open chord to open chord. In the course, you will learn how to do this and it will help you improve ALL of your chord changes.
Chord Extensions
Chord extensions are when we add flavour to chords by turning them into Major 7, minor 7, dominant 7, add9, sus4 and more. To make interesting music and play in a variety of styles, genres, and have more fun you need to know these and you will learn a wide variety in the course.
Embellishments
I love embellishments and no doubt you do too even if you don`t know the word. An embellishment is when we do something cool, exciting and interesting to a chord e.g. They sound very cool, are often described as "Hendrixy" and all the best players do them. You will learn the coolest barre chord embellishments there are in the course.
Learn barre chords the proper way and your playing will flourish and the doors that will be opened to you will be infinite.
Be Warned – This course is not for everyone!
This course is NOT for the following type of guitarist…
Absolute beginners – if you have played for a very short period and cannot play open chords yet, you will not be ready for this course. You may purchase it and come back and use it in a few months but for now, focus on the absolute basics.
Guitarists who are unwilling to try new ideas – occasionally I come across a guitarist who is stuck in their ways and refuses to adapt even a little. Most guitarists are taught to play with bad technique right from the off. To play barre chords the right way requires most guitarists to adapt at least a little.
For everyone else, you will massively benefit your playing if you use even a small amount of the information in the course.
All Videos Are Downloadable and Yours to Keep Forever 
You can download or stream all the videos from the course right away and if you ever lose them, don`t worry, you have lifetime access to the course so you can download them again at any time.
And if that's not enough…
…when you purchase the course, you will get the following extras…
---
Extra #1 – Learn How to Play 6 Barre Chord Songs
Do you love learning songs? If so, good, you should! Instead of trawling about on the internet looking for some good barre chord songs to practise, you will have the tutorials for some of the very best barre chord songs to learn.
Otis Redding (Sittin` On) The Dock Of The Bay
The Beatles – Twist and Shout (played the proper way)
Amy Winehouse – Love is a Losing Game
Classics IV – Spooky
Milos – Spanish Romance
Eagles – Hotel California
These songs cover a wide variety of barre chord songs which range in difficulty, style and skill level – giving you some great pieces to play as you develop your barre chords.
Extra #2 – The Ultimate Barre Chord Podcast
Do you like podcasts? If so, you will love this – your downloadable podcast that will help cement all of the ideas in the course as a refresher, a motivator and an inspiring guide to listen to anywhere.
Extra #3 – How to Play the Barre Chord Song – "Barred For Life!"
As an added extra you will also get a really cool original piece of music that I have called 'Barred For Life`– (see what I did there?).
This is an inspiring piece of music which reflects real songs you will learn. Each time you try it, you will see progress as long as you follow the course materials.
Learn this and many other barre chord songs you want to learn will be easier. 
Extra #4 – The Barre Chord PDF Cheat Sheet
If you are like me, then you will love this handy PDF guide that puts all the course images into one PDF file which you can save to your PC or device, or print off.
This acts as a quick reminder of all the details from the course but in one super handy place – making learning course materials easier than ever.
Extra #5 – The Barre Chord Playalong Chord Charts
If you want a tangible, realistic and direct way to measure your success with your barre chord playing, this is it. Watch me go through these 8 unique chord charts covering 8 different levels of barre chord playing and then try them yourself.
Going through these chord charts will help you measure your barre chord successes and as you pass each level, you will be inspired to improve your playing even more.
Hundreds of Students Have Had Big Successes so Far
With hundreds of students enrolled in the course, here are just some of the emails I have had which will help you see just how powerful this course is and how powerful it can be for you too.
Greg

"I am just beginning barre chords. I have been avoiding them and now I actually think I have some help in conquering them. I have only been playing 18 months, I love the guitar and am looking forward to beating these barre chords."
Satish

"I only have had time to go through the first couple of videos, but I really like it. I am working on fixing the way that I hold the guitar by angling the neck upwards – I think that piece of advice is a great starting point.
Thanks for creating this course."

"I'm a 65 yr. old self-taught beginner. I'm not very good but I really enjoy the idea that someone including me can actually recognize what I'm playing. I already subscribed to one or more of your other courses and I find your lessons and style to be among the best. 
From my perspective, the advice you gave at the beginning of the barre course about starting on the 7th fret was worth the price all by itself.  
I was struggling mightily before every time I tried to get a barre chord to sound like anything but a muffled fart. After a few days of trying I can get 4 of the 6 strings to ring cleanly. I'm going to be taking it slow and look forward to seeing what other valuable nuggets await."

"I've been able to play the range of bar chords for a good while now but have fallen into bad habits and grown to accept poor sound.
Your series has made me look afresh at my technique and I'm improving by leaps and bounds!
"
Just Some of the Udemy Reviews
What is in the course?
Below is the table of contents so you can see how the course is laid out for yourself…
Introduction
Get Ready to Master Barre Chords Once and for All!

How Best to Use This Course to Absolutely Crush Your Barre Chords
Section 1 – Goals, Equipment and Essential Barre Chord Techniques
The Fundamentals, "Secret" Techniques and Essential Rules That 99% of Guitarists Don`t Know About!
Section 2 – The Essential Technical Exercises
Part A – The Anti Tension Exercises That Will Reduce Pain and Frustration

Part B –

The Hidden Technique of the "Weighted Arm", How to Add 

Pressure the Right Way and the Crooked Finger Technique

Part C – The Full Barre Exercises and How to Use Good Technique to Have True Mastery of Your Barre Chords
Section 3 – The Barre Chord Shapes and Barre Chord Formula
Part A – Learn and Master the Essential "A" Shape Barre Chord (Which Many Guitarists Get Wrong)

Part B – Master the "E" Shape Barre Chord and It`s Powerful Simplifications

Part C – A Summary of the Shapes and Your Practical Examples to Get Them Sounding Great!

Part D – Learn the Barre Chord Formula to Understand Exactly What Chord You Are Playing Every Time
Section 4 – How to Master Your Barre Chord Changes
Part A – Perfect Your Muscle Memory and How to Avoid the Really Common Barre Chord Changing Mistakes

Part B – The Exact Steps Needed to Be Able to Change Between All Four Barre Chord Shapes

Part C – Test Your Barre Chord Changing Skills and How to Change From Open to Barre Chords
Section 5 – Extensions, Embellishments, and Barre Chord Theory
Part A – The Stunning, Exciting and Most Useful Barre Chord Extensions to Supercharge Your Barre Chord Playing!

Part B – How to Embellish Your Barre Chords for a Cool, Classy and Very "Hendrixy" Sound!

Part C – Truly Understand Music Theory with a Deep Look Behind the Barre Chord
Section 6 – More Tips, Tricks and Advice
Four More Powerful Tips and Tricks for Further Barre Chord Mastery

Conclusion – And Why This Course Will Help You Become the Best Guitarist You Can Be!
Extras + Downloads
Extra #1 – Learn How to Play 6 Stunning and Varied Barre Chord Songs – Perfect for Those New to Playing Barre Chords!

Extra #2 – The Ultimate Barre Chord Podcast

Extra #3 – Learn My Fun and Original, Exciting Barre Chord Song – "Barred For Life"

Extra #4 – The Super Handy Barre Chord PDF "Cheat Sheet"

Extra #5 – Measure Your Barre Chord Progress with the Barre Chord Playalong Chord Charts

All Your Course Downloads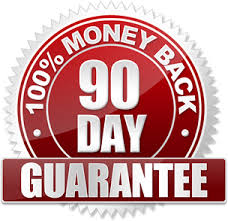 ***No Questions Asked, 90-day 100% Money Back Guarantee***
'The Ultimate Guide to Barre Chords' will absolutely, 100% positively change your guitar playing and if it doesn't you have 90 days to get an instant, no-questions-asked refund.
You will get a 100 per cent money-back guarantee if you don't feel this product has improved your barre chord playing and helped you on the road to mastering this area of the guitar.
If you:
don't feel like you have made big progress with your barre chords
aren't comfortable playing the main four barre chord shapes
don't find that you can play barre chords with more ease and enjoyment than ever before
don't feel better with any of the promises made about this course…
…then I will refund you immediately.
If you don't enjoy big results within 90 days of using this product, I don't deserve to keep your money. Simply ask for a full, no-questions-asked refund and you will get it, immediately.
There will be no hard feelings whatsoever and to show this you will get a complimentary 30 min Skype lesson (worth $30) with me.
Join Students from All Around the World (Over 80 Countries)
Get 'The Ultimate Guide to Barre Chords'
Normally $197
For a limited time
$57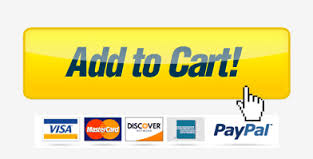 Please note – You can pay either by PayPal, debit or credit card and there is a 90-day no-questions-asked money back guarantee.