Resources
Welcome, I'm Dan Thorpe from Guitar Domination and Elite Guitarist and I want to help you become the best fingerpicking, strumming and all-round guitarist you can be.
These eCourses, books and eBooks have helped 1000's of guitarists all over the world become better guitarists in a shorter space of time. They will help you too. They come with a 90 day no questions asked money-back guarantee so there's absolutely no risk to you and they will help you learn faster, have more fun and improve your guitar playing faster!
The Dan Thorpe Acoustic Academy

The Dan Thorpe Acoustic Academy is a one-stop solution for your guitar playing. It features personal tuition from me, all my best lessons, and will end the frustrating experience of searching about on YouTube or googling about. Everything you need to succeed on acoustic guitar is in one place.
Click HERE for more details.
Super eBook Bundle

Courses


Learn 17 stunning fingerstyle songs, ranging from House of the rising sun, Whiskey in the Jar, Scarborough Fair, and many more. Each has been carefully chosen and all are suitable for all skill levels – due to the "3-step Method". Plus, get a series of technique and confidence building extras.
The Ultimate Guide To Fingerpicking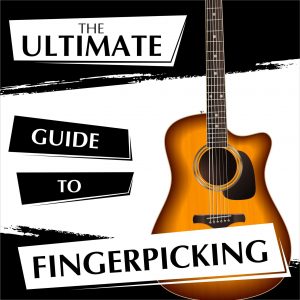 Discover a brand-new step-by-step video course teaching you how to become an Intermediate & beyond fingerpicker!
Go from beginner to intermediate in 7 steps and learn with clarity following this simple method. Discover the most exciting techniques such as fingerstyle blues, "Boom-Chick" Travis picking, embellishments, and much more… Get a solid a plan, and the "flowchart" to help you use the course in a clear way!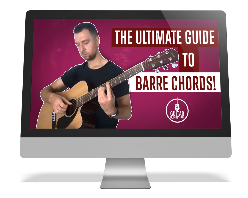 The Ultimate Guide To Barre Chords
The most practical, detailed and fun course on playing barre chords you will find anywhere, taking you from not being able to play barre chords, or struggling to play them, to being able to play barre chords with precise, relaxed technique – setting you up to be the best guitarist you can be!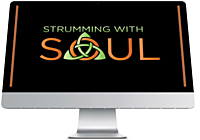 Strumming With Soul: Strum the guitar with technique, passion and power
Designed to get your strumming skills up to a high standard. Learn the most important strum patterns ever, songs and riffs that use these patterns and how to have a natural and effortless command over your rhythm – just like a pro.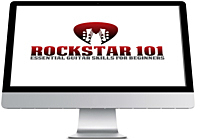 Rockstar 101 – Essential Guitar Skills For Beginners
A one-stop solution for those have played for a few weeks, months or years and don't know where to go next. Learn 10 week's worth of material and learn a different essential technique each week with. By the end of this course, you will be a better and more rounded guitarist who can play many more things than before.
Mini Masterclass Series
Starter Books
Coaching
Free stuff
Other Recommended Products