These will replaced by product specific details in live view.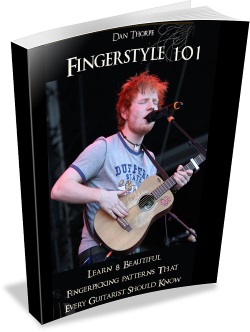 Fingerstyle 101: Learn 8 Beautiful Fingerpicking Patterns That Every Guitarist Should Know
Learn the secrets of beautiful fingerpicking with Dan Thorpe`s 5-rated Amazon bestseller.

Become the fingerpicking guitarist you want to be and get learning the secrets of fingerpicking in just a few minutes!



5 stars - "Unquestionably the best guitar book I've ever read" - Jeremy Ladd Cross
5 stars – "Excellent Book. Just what I was looking for, it has helped me so much in my quest to teach myself fingerstyle." - A.J. Wyse
5 stars – Great little book to get you started on fingerpicking." - D.H. Hobson
$4.00