Would you also like to get the Guitar Domination 10 eBook Ultra Bundle Half Price?
This is a one time offer
Usually $66
Today only $33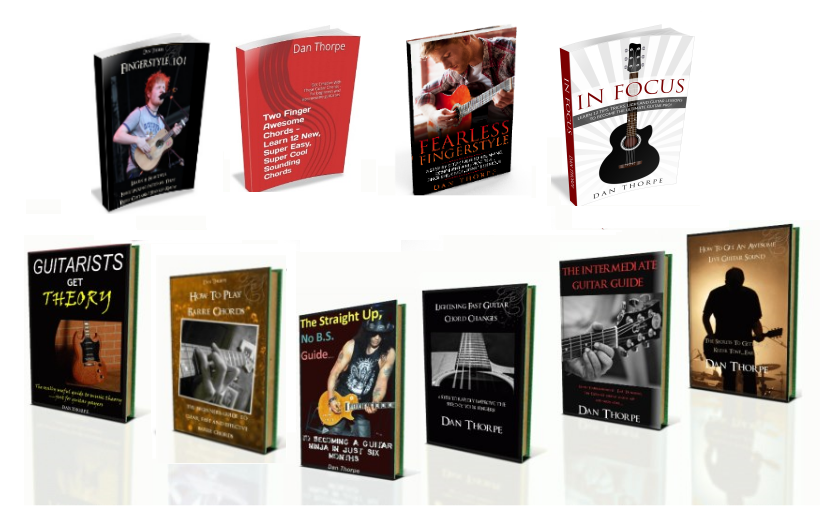 All have multiple 5 star Amazon ratings worldwide
Get my very best eBooks in one neat package…
This includes the Amazon Kindle hits:
Guitarists Get Theory: The really useful guide to music theory: …..just for guitar players
Lightning Fast Guitar Chord Changes: 6 steps to rapidly improve the speed of your fingers
How To Get An Awesome Live Guitar Sound: The Secrets To Getting A Killer Tone…Easily

The Straight Up, No B.S Guide To Becoming A Guitar Ninja In Just Six Months
The Intermediate Guitar Guide: Learn Embellishments, Ear Training, The Ultimate Warm-Up and More…
Two Finger Awesome Chords
Fingerstyle 101: Learn 8 Beautiful Fingerpicking Patterns That Every Guitarist Should Know
How To Play Barre Chords: The Simplified Guide For Chord Guitar Mastery
Fearless Fingerstyle: A Step By Step Guide To Stunning, Confident, And Practical Fingerpicking Guitar Technique
…and latest book…
In Focus` – Learn 12 tips, tricks, licks and guitar lessons to become the ultimate guitar pro!

"Very helpful loved it"
Sandi
You will learn what my private students learn…at a fraction of the cost
Instead of you paying $40 (about £30) per lesson for about 6 months of private tuition (which totals $1,040), you can now access my key knowledge and lessons that all students are taught for just a fraction of the price. 
All 10 books are available in both pdf and mobi formats so you can read them on your PC, Mac, phone, tablet and Kindle.
All 10 books are jam-packed with useful and highly relevant information to shorten the learning curve for the modern guitarist and to help you learn in a fun way.
All 10 books are written from real world, practical advice from full-time guitar teacher Dan Thorpe.
All the techniques you will learn are the exact same ones I teach my students on a day to day basis consistently taking 96% of them from having never played before to fast becoming the guitarists they dream of being.

 "Not my first purchase from Dan and sure it won't be the last. Clear instruction in a relaxed manner ideal for any guitar student. Can't wait to get further into it. This guy has been a great help to me!"
Colin Newcombe
Go to Amazon to see more great reviews of these books….Unlike Amazon, if you buy directly from me all the eBooks are available in both pdf and Kindle formats.
Plus Two Very Cool Free Bonuses…
Freebie #1 –  Fearless Fingerstyle – EXPANDED. Usually, costs $15. In this version, you will get the Showpiece Song, A free lesson not in the original version and my guitar pro version of J.S. Bach`s Air on a G string. All of the above comes with PDF, audio and Guitar Pro to make the learning process easier than ever.
Freebie #2 –  The Guitar Domination Cheat Sheet Pack. The Cheat Sheet Pack comes as a great addition to Guitarists Get Theory but ties in nicely with all the other books.

"This is one of the best guides that I have read."
Amazon Customer
If you were to buy all these ebooks separately you would be spending nearly $70. Instead, you can get them all in one handy package for you $33.
100% Money-Back Guarantee!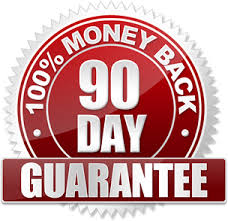 These 10 eBooks will absolutely, 100% positively change your guitar playing and if they don`t you have 90 days to get an instant, no questions asked refund.
You will get a 100 percent money-back guarantee if you don't feel these products have improved your whole guitar playing and helped you on the road to mastering these areas of the guitar.
If you don't enjoy big results within 90 days of using this product, I don't deserve to keep your money.
Simply ask for a full, no questions asked refund and you will do so, immediately. There will be no hard feelings whatsoever and to show this you will get a complimentary 30 min Skype lesson (worth $30) with me.
Get all these 10 eBooks with 50% off at just…
$33
 This is a saving of 50% which equates to $33 if you were to buy all these books separately from Amazon plus you get the added benefit of my 90-day money back guarantee and the books come in both PDF and Kindle formats which they don`t on Amazon.
Once purchased you will get lifetime access to the eBooks, so if you download them, and your PC/Kindle/Phone breaks, you do not have to worry, simply log in and you can download them again.
No, thanks, I`m happy with my current purchase