Strumming Songs: Learn The Most Exciting, Distinctive and Fun Strumalongs…ever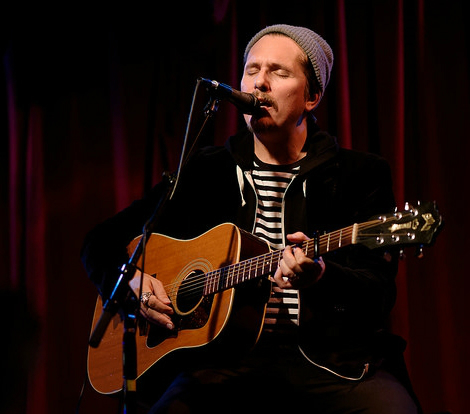 Do you want to learn the very best strumming songs that the guitar has to offer?
Do you want to play the strumming songs that sound awesome even without the singing?
Do you want to jam the strumming songs that are recognisable right from the first chord?
The trouble with strumming guitar songs is that most of them sound pretty boring and very similar unless the singing is added over the top.
When someone asks you to play a strumming song, unless it is a powerhouse strumming song with a killer strum pattern and an original groove, most people don`t know what it is – unless you are singing with it.
Many guitarists don`t like singing, can`t sing, don`t want to sing or can`t sing and play together when starting out.
They just want to play a bunch of songs that use chords they know with strum patterns they can easily learn that awesome right from the very first chord.
If this sounds like you, then you will love this course.
In it, we have almost 20 great strumming songs. 
Most you will know and some you might not.
They all abide by these rules…
They are great songs
They use mostly familiar chords (but you will no doubt learn some more)
They get you learning the song quickly with the use of a capo where needed
They sound distinctive immediately
They have awesome grooves and use common strum patterns (with useful and practical variations taught)
….and most importantly, they follow this rule – You will love playing them!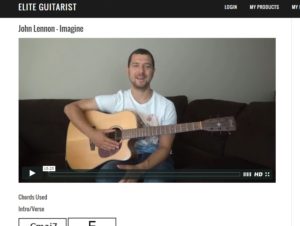 You are one of a handful on Dan Thorpe`s email list of over 10,000 subscribers that has been offered this course in its beta state – the reason why is because you have shown interest in one of his strumming products at some point. 
Please note: the course is literally just the nuts and bolts of the course at the moment. If the feedback is good, the course will be expanded and laid out in a lovely and clear manner.
List of classic strumming songs in the course…
Neil Young – Heart of Gold
The Beatles – Twist and Shout
Amy Winehouse – Love is a Losing Game
Eagles – Tequila Sunrise
The Mavericks – Dance the Night Away
Creedence Clearwater Revival – Bad Moon Rising
Tom Petty – Free Fallin`
John Lennon – Happy Xmas (War is over)
Pearl Jam – Elderly Woman Behind The Counter In A Small Town
John Lennon – Working Class Hero
Green Day – Good Riddance (Time of your life)
Jason Mraz – I`m Yours
Stealers Wheel – Stuck in the Middle With You
Bob Dylan – Knockin` on Heaven`s Door
America – Horse With No Name
The Jam – That`s Entertainment
Iggy Pop – The Passenger
Cat Stevens – Father and Son
The course will probably cost in the region of $47 (maybe more) when released to the public.
For now, you will get it for just $9 and when it is fully updated, you will get 100% access to this complete version.
You will also be emailed when the final version is out and all you will have to do is log in and the final course will be waiting for you.
Reviews for other Dan Thorpe Strumming products and resources
"Hi Dan,
I'm just getting started with this course, my first day with this one. I have been trying to play properly for many years. I can say I have gotten a lot of technique out of this already! I love the finger strumming tips, sounds fantastic. Working my way through, Each lesson is so perfectly constructed with easy to apply depth and detail.
I am really enjoying this!
Thank you, for your commitment to excellence, your hard work, brilliance and patience is truly a gift to all who aspire to guitar greatness!
Sincerely,"
Ken
"I love the course so far – made it almost all the way through. I was with 4 others and we did a Johnny Cash tribute show in early November.
I have only played guitar for about a year – so for the show, I strummed rhythm guitar in the same old boring way for most of our songs – using the country strum method.
I learned it just a bit differently from you for A Boy Named Sue. I like it. Am going to be in another J Cash tribute in Texas in February – but will try my new strumming skills for our songs."
Marie Paulsen
"I have accessed the Strumming With Soul through the website and the video instruction is really great." Layton
"Really enjoying the course. Regards," 
Johnny
"Simple quick explanations to help reinforce lessons and things I already know. Repetition is always helpful in the never ending growth of guitar playing. Strengthens basics."
Jennifer W.C.
"Down right awesome. I love it, looking forward to more of the same quality lessons. Thank you." 
RLU
Amazon Reviews for Strumming 101

I took up playing the guitar about a year ago learning from books and through observation. This book is simply great in helping to develop playing skills. Btw, I am 68 and believe me this does help. – Joe

"As a beginner to guitar playing, I hadn't realised the importance of strumming patterns, and had always been wondering why my guitar skills were so terrible. Thankfully, this excellent guide has put me back on track as the author goes through a variety of different patterns as well as explaining the theory behind the various notes." – Sky Nealon

"I started out as a classical guitarist and never used a pick or learned to strum, and being a complete novice I had no idea there was so much to learn! The information in this book is very well explained and easy to understand." – Kindle Customer

"Lots of good stuff" – Gordon Wadsworth

"This is a GREAT book. Short, to the point, and covers one of the most essential–yet overlooked, when it comes to method books–techniques of playing guitar. Considering that most guitar instruction books are $16-$25.
It's short, sweet, and to the point. Author teaches the five most common strumming patterns, each with a variation. He provides a link to a sound file for every pattern/variation, which is to be expected as it helps a ton (but not every book does this).An absolute 100% essential if you're still learning the basics of guitar. This is also a good book for plenty of guitarists who play out.
This book really delivers on its promise. Short and sweet. A really essential and really under-covered part of musicianship. If you're on the fence, I feel like even one strumming pattern in here is worth the price. After all, how many would you get taught in a half-hour $20 lesson? Not the 5/10 you're getting in here, I'm pretty sure. Yes, I like it." – Brad Carroll
***No Questions Asked, 90 day 100% Money Back Guarantee***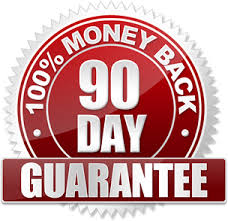 Buy `Strumming Songs: Learn The Most Exciting, Distinctive and Fun Strumalongs ever` and if you are in any way dissatisfied once you have read the book, I will refund all of your money immediately, no questions asked.
I have no problem offering this kind of guarantee. Why? These very techniques are those I use to teach guitar and they work repeatedly with countless students of mine, either in direct one to one lessons or group lessons. I know these techniques work. They'll work for you too.
You do NOT need a PayPal account to purchase this course.