Strumming With Soul – Strum The Guitar With Technique, Passion and Power

Discover the secrets on how to strum the guitar like the pro's do – FAST
A lot of guitarists spend years playing the guitar making some progress.
Their chords get better, the amount of songs they know increases a little and their playing generally is going in the right direction…
….but they have a nagging feeling…
….the feeling that something isn't quite right with their strumming, rhythm and groove.
It's something that nearly every guitarist struggles with – unless they have played another instrument before (particularly drums) or if they are professional dancers.
For the rest of us though, we aren't born with the ability to play with natural rhythm. This means learning to strum the guitar is a journey – often a long and frustrating one.
Because we can't see rhythm it can be difficult to improve upon – particularly when learning by yourself.
If you have ever thought any of the following…
"What strum pattern does this song use?"
"I'll go on YouTube to learn how to strum this song"
"I can't play this song in time with the recording"
"Why is my strumming sloppy?"
"How do others make strumming look so easy and sound so good?"
…then you are just like most other guitarists. I was there once. I struggled with all of the above just like you.
I was really poor at strumming and had no rhythm skills at all. Why? Well, it wasn't because of a lack of natural talent but it was because I had never practised my rhythm skills.
I plain sucked at strumming.
Over many years, lots of advice and trial and error I started to get better. It was a slow and expensive journey but I had lots of little breakthroughs.
Today strumming is the easiest thing in the world. It's become so effortless I barely need to think about it anymore.
Once I started teaching guitar I used all my 1000's of hours of knowledge and learnt how to teach these 'secrets' to others.
After many years teaching this material, and lots and lots of tweaking and testing to make the material as good and easy to follow as possible I decided to put it all together for you.
You may feel too old, too rusty or too untalented to be good at guitar. You might find you can't dance or have zero rhythm skills, but you don't have to worry.
I teach people just like you these skills day in and day out. From young children to retired 70 something's, everyone gets there. The method I will teach you are proven and effective.
It's all described and laid out in detail in an easy to follow system. This system is Strumming With Soul: Strum The Guitar With Technique, Passion and Power.
If you're a guitarist who wants to strum like a pro, wants to learn the most popular strum patterns that you can use over and over again, play songs using sophisticated strum patterns, learn REAL songs or has trouble getting a clear, quality strum sound from the guitar…
'Strumming With Soul' has the solution.
STRUM More Naturally
PLAY with More Passion
GROOVE with Better Rhythm
LEARN More Songs
Do you find that you:
Would love to play the most common strum patterns used in rock, pop, indie, ballad, country music, and more?
Lack a natural feel for rhythm?
Often hit unwanted strings when strumming?
Want to play guitar in the styles of Johnny Cash, Green Day, The Red Hot Chili Peppers, The Beatles and more…
Have a sloppy, unprofessional strumming sound?
Want your strumming to have a lot more soul, passion and joy?
If so, then this course was made specifically for YOU.
Learn the strum patterns used by artists such as:
Van Morrison
James Taylor
Bob Dylan
Radiohead
The Fray
Outkast
Foo Fighters
Ed Sheeran
The Calling
Green Day
Simon and Garfunkel
Passenger
Bob Marley
Willie Nelson
John Fogerty
Red Hot Chili Peppers
Blur
Shawn Colvin
Eagle Eye Cherry
Eric Clapton
Johnny Cash
The Rolling Stones
Eagles
and MORE…
Introducing Strumming With Soul
Strum the guitar the proper way – with soul, passion and power!
Strumming With Soul contains over 30 videos and a bonus kindle and pdf eBook of in-depth proven, tried and tested methods that have been successfully used by guitarists all over the world.
In 'Strumming With Soul', you will learn the specific, step by step techniques that I have tried, tested and tweaked on over 100 students in person.
In Strumming With Soul you will learn….
The essential fundamentals of strumming that most people neglect (and regret later)
The super common mistakes of strumming that are holding you back
How to play 3 super important methods for fingerstyle strumming – you will use all 3 regularly
A true, thorough understanding of rhythm – things such as whole, half, quarter, eighth, sixteenth notes – and most importantly how to play them in time
The massive benefits that strumming has for your guitar and why it is the most important thing to learn
How to practice to a 'click' or metronome so you will always be 'in time' with yourself, the band or backing track – all of the time
What 'power dynamics' are and how they are the simple secret that only the pro's really use
The 8 basic strums that you can call upon for ANY situation
Simple Strums That Sound Sophisticated
A bass note strumming trick that masters such as Ed Sheeran and Dave Grohl use to make your strumming more powerful
The Must Know Super Flexible (and Super Common) Strums
Classic Bass Note Strums That Add Lots of Flavour and Power to Your Chords
What 'swing' is and how to add it to your strumming
Contemporary 16th Note Strums That Will Impress Your Audience
4 very stylish swing strum patterns for a unique sound
Learn songs and riffs that use the strumming patterns taught in the course
How to apply the 'The Constant Pulse' strum to learn The Mavericks 'Dance The Night Away'
Play 'The Ballad' strum to learn The Beatles masterpiece 'Let It Be'
Learn the 'Pop Rock' strum and a 90's gem that still gets load of radio play
The Country strum and Johnny Cash's classic 'A Boy Named Sue'
One of the biggest hits by this English band in the UK and USA which uses the sophisticated 'Piano Strum'.
A practice technique drummers use to maximise their sense of rhythm – the massively useful Sub Division game
I'll teach you all the fundamentals of strumming. Once you have the fundamentals sorted it's time to truly kick on and have a LOT of fun with the guitar.
It's time to learn the core strumming patterns that most guitarists never really learn. The truth about strumming patterns is that many guitarists just wing it.
They listen to a song and try to replicate that strumming pattern. Experienced guitarists do this all the time.
---
"As a beginner to guitar playing, I hadn't realised the importance of strumming patterns and had always been wondering why my guitar skills were so terrible.
Thankfully, this excellent guide has put me back on track as the author goes through a variety of different patterns as well as explaining the theory behind the various notes.
Overall, a superb guide that will improve my guitar skills."
Sky Nealon
---
What if I told you, you can leap frog these guitarists?
Well, now you can because in this section of the course you will learn some of the most popular strum patterns of all time that are used for the majority of music out there.
Leap frog even experienced guitarists
When you want to learn a song, all you will have to do is listen for the strum pattern, and within about 3 seconds you will recognise it as one in this part of the course.
Once you know the chords, you can apply the strumming pattern and boom you are away, while all those experienced guitarists are kicking their heels in the background.
Enjoy the journey from beginner to intermediate guitar with your strumming. Even some so called pro's don't know how to strum like you will be able to at the end of the course.
In my opinion, when most guitar teachers teach the guitar, they don't spend nearly enough time teaching you the little things that make the instrument sound so good.
They show you the basics and move on. So much of what makes the guitar so special is the little things that no one really talks about.
This is never highlighted any more than when it comes to strumming.
---
Hi Dan,
I'm just getting started with this course, my first day with this one. I have been trying to play properly for many years. I can say I have gotten a lot of technique out of this already! I love the finger strumming tips, sounds fantastic. Working my way through, Each lesson is so perfectly constructed with easy to apply depth and detail.
I am really enjoying this!
Thank you, for your commitment to excellence, your hard work, brilliance and patience is truly a gift to all who aspire to guitar greatness!
Sincerely,
Ken
---
Learn the subtleties that make ALL the difference
So much of strumming appears to be fairly simple – like Down, Up Down, 2 ups, etc but the difference between just doing that exactly as taught and doing that with a bit of thought, subtlety and better technique is huge.
It's massive. There's a big difference between a simple, stiff way of playing a typical strum pattern such as D,D,U,U,D U and my way.
The way I'll show you.
So much of our passion as guitarists come from the strumming hand. Listen to the likes of Damian Rice and Ed Sheeran to hear what I mean. The fretting hand doesn't do a lot apart from the basics most of the time. Eg. playing simple chord shapes.
The strumming hand is what takes these basics and makes you sound like a soulful, heartened guitar player who is bearing is his soul for the world to hear. You can just feel the passion, sorrow and love oozing out of these guitarists hands.
Learn how to apply the strum patterns you will learn in the course in REAL songs.
You will learn the songs and riffs from the likes of:
Van Morrison
The Beatles
Oasis
Red Hot Chili Peppers
Eagle Eye Cherry
Johnny Cash
and more..
That's a great mix of artists.
Once you can play the strum patterns with ease you will find learning the songs and riffs from the above artists to be a piece of cake.
Your audience can't fail to be impressed with the variety of songs, riffs and strum patterns you will have on show…and they are all songs they will recognise and most likely love.
---
"I love the course so far – made it almost all the way through. I was with 4 others and we did a Johnny Cash tribute show in early November.
I have only played guitar for about a year – so for the show, I strummed rhythm guitar in the same old boring way for most of our songs – using the country strum method.
I learned it just a bit differently from you for A Boy Named Sue. I like it. Am going to be in another J Cash tribute in Texas in February – but will try my new strumming skills for our songs."
Marie Paulsen
---
One of my favourite quotes is:
"The fretting hand is the brain and the strumming hand is the soul"
You may have heard me say this before, but that's because it is so true. In strumming music 90% of the passion, power and emotion comes from the STRUMMING hand.
Make that work for you and your music will gain a vast amount of power that no other element can replicate.
Once you have purchased the course, you will not need to do anything else.
Within a few moments, an email will be sent to you containing your very own private password which will give you full, lifetime access to the course.
It's a simple case of bookmarking the course page. I have made the course simple in layout and structure so that even the most technophobic guitarists will find it a breeze to use.
The videos are all shot in High Definition and will playback on any pc, mac, phone, or device that has video capabilities.
You Will Also Get The Free "Strumming With Soul" eBook
When you purchase Strumming With Soul, you will also get a FREE supplementary eBook that goes alongside the course.
The eBook is downloadable in both PDF and Mobi formats. Mobi is the format that Kindle uses so you can read this book on the go wherever you are on your Kindle reader.
The benefits of having the course in BOTH video and eBook forms are huge.
Science has proven that most people learn best with a combination of ways with written text and visual instruction best.
Having the course laid out in both eBook and video is more convenient for you too. Now you can learn the material in the course at times when it's not ideal to watch the videos i.e. on the train or in bed.
Being able to see the strum patterns and visualise the 'sub-divisions' from the course will help your understanding of what you are doing which will help you implement the methods quicker and go on to be a fast track high-quality strummer.
---
Look what these students have to say!
---
What 5 of the many more happy students had to say about Strumming with Soul…
1 -"Down right awesome. I love it, looking forward to more of the same quality lessons. Thank you."
RLU
2 – "I have accessed the Strumming With Soul through the website and the video instruction is really great."
Layton
3 -"Really enjoying the course. Regards,"
Johnny
4 – "What I appreciate most are the detailed explanations (of, for example, the way the wrist and arm should move.)
Chas Foster
5 -"Simple quick explanations to help reinforce lessons and things I already know. Repetition is always helpful in the never-ending growth of guitar playing. Strengthens basics."
Jennifer W.C.
If they can do it, so can you!
Hit the 'add to cart' button below to purchase 'Strumming With Soul' and you will get instant access to the course in seconds.
For the cost of less than a typical guitar lesson, you will then be able to take your strumming, feel, groove tone and essential strumming guitar skills to the next level.
An hour spent on this course will save you dozens of wasted hours in the future, and as we know time is the most valuable thing of all. No more endlessly searching YouTube or spinning your wheels when it comes to strumming.

There are two versions…
The "Basic" version where you get the complete course, the eBook and everything you need to master your strumming.
Exclusive To The Deluxe Version
But, if you want more, you can get the "Deluxe" version below which features ALL of the above and more…
#1 –  How To Vary The Two Most Common Strum Patterns Ever
When most beginner guitarists learn a song, they will usually choose a strum pattern (or play the one given) and then play this strum pattern throughout the whole song without any variations whatsoever.
Experienced guitarists and professionals often use subtle strumming variations of the strum pattern they are playing.
In this guide, we are taking the two most common strum patterns ever and varying them in a variety of interesting ways taking your strumming skills to new heights.
#2 – Strum Like A Ninja
This features four very powerful Guitar Pro files which include the 'Sound of the sub-divisions', the 'Super Useful Strum Pattern Play-along',  the 'Strumming Pattern Song', and the 'Sub Division Challenge'.
All four of these files can be slowed down, repeated and looped in many ways making learning the content easier than ever.
They will aid your strumming, rhythm and overall playing in many ways and they will do it in a nice easy manner that suits you.
You do NOT need Guitar Pro to run these files, you can use these files with the free software, Tux Guitar.
#3 –  'Rocking Strums! The guide on how to strum rock, indie and harder edged pop songs' 
This e-Course is titled 'Rocking Strums! The guide on how to strum rock, indie and harder edged pop songs'
This is a fun look at how to play rock, indie and harder-edged pop tunes on guitar.
These songs require a different technique than standard acoustic strumming but are essential for anyone who likes a bit of rock, indie or edgier pop music.
#4 – The Bluffer's Guide To Country Guitar!
If country is your thang, then howdy, partner, because y'all will be sure to love this.
It is an exclusive lesson from my Elite Guitarist Inner Circle but it is one that is yours to keep forever and will help you play the classic country strum pattern.
You will also learn how to play country lead, learn the country palm mute riff (ala Johnny Cash) – and then you can have a fun hoedown in the saloon for a big yeehaw!
#5 –  The super fun strumming songs collection!
In the course, you will learn how to play some great songs but for this extra, I'm throwing in four more strumming songs which use a variety of other strum patterns (some totally new) giving you much more to learn and enjoy!
Bob Dylan  – Blowin' In The Wind ("country" strum)

Lynyrd Skynyrd – Sweet Home Alabama ("big bounce" strum)

Stealers Wheel – Stuck in the Middle With You ("percussive" strum)

Eagles – Hotel California ("modern" strum)
The above all range in skill level are ordered in levels of difficulty so they will "grow" with you!
And if that's not enough, order either version and get a free copy of this too…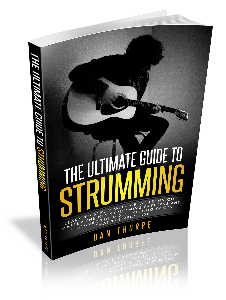 For purchasing this course, you will get a free copy of my latest book on strumming,
"The Ultimate Guide To Strumming"
This book develops the ideas from this course in many different ways and is a natural next step after taking and completing the course.
*If you have already bought this book, and want to join the course, then email me at sales@eliteguitarist.net and we will sort you out a discount so you can buy this course minus what you paid for the book. 
***No Questions asked 90 day 100% Money Back Guarantee***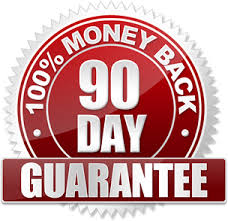 Strumming With Soul will absolutely, 100% positively change your guitar playing and if it doesn't you have 90 days to get an instant, no questions asked refund.
You will get a 100 percent money-back guarantee if you don't feel this product has improved your strumming and helped you on the road to mastering this area of the guitar.
If you:
don't feel comfortable with the fundamentals of strumming
aren't comfortable playing your sub-divisions
aren't comfortable playing the 8 essential strums
don't learn at least 10 songs in the next 90 days using these strum patterns
don't feel better with any of the aspects in this course, then I will refund you immediately
If you don't enjoy big results within 90 days of using this product, I don't deserve to keep your money.
Simply ask for a full, no questions asked refund and you will do so, immediately. There will be no hard feelings whatsoever and to show this you will get a complimentary 30 min Skype lesson (worth $30) with me.
Be warned!
This course is not for experienced strummers and those who want advanced techniques, tricks or any "hacks".
It is also not the slickest in terms of production. Don't get me wrong, it looks good, the audio is clear but it isn't lighted as smooth as my more recent projects (but everything in the course is perfectly watchable).
Therefore, if you want perfect production, this isn't for you but if you want some of the most valuable lessons you can get on the fundamentals of strumming, you will love it.
---
Basic Version
Don't waste more time than you need to with this fundamental element of guitar playing..
Get the "Strumming With Soul" e-Course Today
For just…
$67
Hit the 'add to cart' button below and in a few minutes, you'll be enjoying this in-depth course perfect for those who have always wanted to get good at guitar but haven't quite found the time.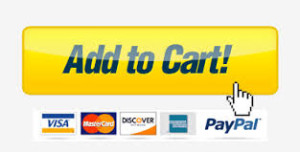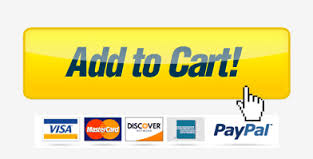 Deluxe Version
Get everything from the basic version, but with a whole heap of cool extras that will develop your strumming further and faster.
Get the Deluxe Version Today
For just…
$87
Hit the 'add to cart' button below and in a few minutes, you'll be enjoying this in-depth course.