Thank you for your purchase. Please check your email for details on how to download/access your product, eBooks or e-Course.
You will shortly receive an email from my eliteguitarist.net website with your login details.
You will simply then head to the Elite Guitarist site and login. Your product will then be waiting for you there ready for you to learn from and enjoy!
If you already have an Elite Guitarist account (from a previous purchase) simply login as usual and your new product will be waiting for you there.
Please check your spam folder if you cannot see the login details as some email providers can sometimes randomly place emails there.
Please note if you paid with Paypal, these login details will be sent to the email address linked with that account – once you login you can change your email address to any your prefer.
Email hq@guitardomination.net for any questions.
Thanks so much for joining us and good luck!
Dan Thorpe
Guitar Domination and Elite Guitarist
As a thank you for your purchase, I`d like you to be one of the first to know about…
---

Strumming With Soul
Strum the guitar with technique, passion and power
If you`re a guitarist who wants to strum like a pro, wants to learn more of the most popular strum patterns that you can use over and over again, or has trouble getting a clear, quality strum sound from the guitar…
`Strumming With Soul` has the solution.
STRUM More Naturally
PLAY with More Passion
GROOVE with Better Rhythm
LEARN More Songs 
Do you find that you:
Would love to play the most common strum patterns used in rock, pop, indie, ballad, country music, and more?
Lack a natural feel for rhythm?
Often hit unwanted strings when strumming?
Want to play guitar in the styles of Oasis, Johnny Cash, Green Day, The Red Hot Chili Peppers, The Beatles and more…
Have a sloppy, unprofessional strumming sound?
Want your strumming to have a lot more soul, passion and joy?
If so, then this course was made specifically for YOU.
Strumming With Soul contains over 30 HD videos and a bonus kindle and pdf eBook of in-depth proven, tried and tested methods that have been successfully used by guitarists all over the world.
In `Strumming With Soul`, you will learn the specific, step by step techniques that I have tried, tested and tweaked on over 100 students in person.
Get the basics mastered once and for all
You will learn the 6 fundamentals:
The essential fundamentals of strumming that most people neglect (and regret later)
The very common mistakes of strumming that are holding you back
A true, thorough understanding of rhythm – things such as whole, half, quarter, eighth, sixteenth notes – and most importantly how to play them in time
How to practice to a `click` or metronome so you will always be `in time` with yourself, the band or backing track – all of the time
What `power dynamics` are and how they are the simple secret that only the pro`s really use
The 8 basic strums that you can call upon for ANY situation
Once you have the fundamentals sorted it`s time to truly kick on and have a LOT of fun with the guitar.
It`s time to learn the core strumming patterns that most guitarists never really learn. The truth about strumming patterns is that many guitarists just wing it.
They listen to a song and try to replicate that strumming pattern. Experienced guitarists do this all the time.
What if I told you, we can leap frog these guitarists?
Well, now you can because in this section of the course you will learn some of the most popular strum patterns of all time that are used for the majority of music out there.
Leap frog even experienced guitarists
When you want to learn a song, all you will have to do, is listen for the strum pattern, and within about 3 seconds you will recognise it as one in this part of the course.
Once you know the chords, you can apply the strumming pattern and boom you are away, while all those experienced guitarists are kicking there heels in the background.
Here are just some of the powerful elements of the course.
Simple Strums That Sound Sophisticated
The 3 essential methods to proper fingerstyle strumming
The Must Know Super Flexible (and Super Common) Strums
Classic Bass Note Strums That Add Lots of Flavour and Power to Your Chords
What `swing` is and how to add it to your strumming
Contemporary 16th Note Strums That Will Impress Your Audience
4 very stylish swing strum patterns for a unique sound
Learn songs and riffs that use the strumming patterns taught in the course
and much more….
Enjoy the journey from beginner to intermediate guitar with your strumming. Even some so called pro`s don`t know how to strum like you will be able to at the end of the course.
In my opinion when most guitar teachers teach the guitar, they don`t spend nearly enough time teaching you the little things that make the instrument sound so good.
They show you the basics and move on. So much of what makes the guitar so special is the little things that no one really talks about.
This is never highlighted any more than when it comes to strumming.
Learn the subtleties that make ALL the difference
So much of strumming appears to be fairly simple – like Down, Up Down, 2 ups, etc but the difference between just doing that exactly as taught and doing that with a bit of thought, subtlety and better technique is huge.
It`s massive. There`s a big difference between a simple, stiff way of playing a typical strum pattern such as D,D,U,U,D U and my way.
The way I`ll show you.
So much of our passion as guitarists come from the strumming hand. Listen to the likes of Damian Rice and Ed Sheeran to hear what I mean. The fretting hand doesn`t do a lot apart from the basics most of the time. Eg. playing simple chord shapes.
The strumming hand is what takes these basics and makes you sound like a soulful, heartened guitar player who is bearing is his soul for the world to hear. You can just feel the passion, sorrow and love oozing out of these guitarists hands.
Learn how to apply the strum patterns you will learn in the course in REAL songs.
You will learn the songs and riffs from the likes of:
Van Morrison
The Beatles
Oasis
Red Hot Chili Peppers
Eagle Eye Cherry
Johnny Cash
and more..
That`s a great mix of artists.
Once you can play the strum patterns with ease you will find learning the songs and riffs from the above artists to be a piece of cake.
Your audience can`t fail to be impressed with the variety of songs, riffs and strum patterns you will have on show…and they are all songs they will recognise and most likely love.
One of my favourite quotes is:
"The fretting hand is th
e brain and the strumming hand is the soul" 
You may have heard me say this before, but that`s because it is so true. In strumming music 90% of the passion, power and emotion comes from the STRUMMING hand.
Make that work for you and your music will gain a vast amount of power that no other element can replicate.
Once you have purchased the course, you will not need to do anything else.
Within a few moments an email will be sent to you containing your very own private password which will give you full, lifetime access to the course.
It`s a simple case of bookmarking the course page. I have made the course simple in layout and structure so that even the most technophobic guitarists will find it a breeze to use.
The videos are all shot in High Definition and will playback on any pc, mac, phone, or device that has video capabilities.
---
 `Strumming With Soul` is on sale to the general public for $47 but if you order today you will get it at $34.99 along with 3 exclusive bonuses (worth $40).
---
Strum the guitar the proper way – with soul, passion and power!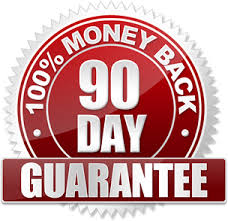 `Strumming With Soul` will absolutely, 100% positively change your guitar playing and if it doesn't you have 90 days to get an instant, no questions asked refund.
You will get a 100 percent money-back guarantee if you don't feel this product has improved your strumming and helped you on the road to mastering this area of the guitar.
If you:
don't feel comfortable with the fundamentals of strumming
aren't comfortable playing your sub-divisions
aren't comfortable playing the 8 essential strums
don't learn at least 10 songs in the next 90 days using these strum patterns
don't feel better with any of the aspects in this course, then I will refund you immediately
If you don't enjoy big results within 90 days of using this product, I don't deserve to keep your money.
Simply ask for a full, no questions asked refund and you will do so, immediately. There will be no hard feelings whatsoever and to show this you will get a complimentary 30 min Skype lesson (worth $30) with me.