The Guitar Doctor

Feedback

Sessions 
The Guitar Doctor Feedback sessions consists of you uploading a short video (3 minutes is usually enough) of you playing a variety of pieces that you know.
I will watch the video intently, making notes and analysing your strong and weaker areas.
I will then fill out my unique but highly powerful checklist to give you valuable, positive and very applicable feedback. I can usually diagnose in seconds what is happening to cause certain sounds or discomfort of a guitar player.
I'll then give advice to fix these issues.
I'll also highlight your strong areas so you can develop these even more.
Free Follow Up Consultation 
Once you have had time to take on board my feedback, you will then get a free follow up session where you can send me another video and I'll then analyse this to help you see how your playing has improved and can further improve.
This will help cement the new ideas in your head ensuring the things you have learnt from me are taken on board.
Learn from my unique checklist and then use it for yourself 
I use a very specific checklist when analysing student's playing. I will send you a pdf report with all the questions on the checklist along with the answers in as much detail as necessary.
I will also send you a blank pdf version of this checklist so you can print it off for yourself and use it on a regular basis. This will help you to help yourself improve your own guitar playing forever.
Simply keep the checklist next to you and use it once a week, fortnight or month. Do so and your guitar playing will make solid and regular improvements.
Just some of the things I'll be checking and helping you improve upon:
How efficient is your posture
The quality of your timing
How your strumming is
The smoothness of your chord changes
Your overall timing
Your 'tone sensitivity'
Your touch and taste
Any other specific technical problems that could cause injury or hold you back
Your overall musicality
…and more
For each of the above areas and more, I'll be giving you tips on how to improve them. I'll also give you specific advice and tips suitable for your style of music.
I'll never be critical or harsh and you should never be embarrassed. I see beginner guitarists daily so I see everything – all sorts of errors and little mistakes. The aim here is not to impress me, (although I will be impressed with something, everyone does something well), but to let me help you.
That's what I'm here to do. I take your privacy very seriously and will never show the videos to ANYONE else ever. It will stay on my locked hard drive and will be kept there for future reference for 90 days (for future use) where it will then be deleted unless you request otherwise.
All in all, one session can and will make a big difference to your playing, confidence and the direction you are going in resulting in better guitar playing, lots of time saved and more fun with the instrument.
The session is really easy to setup. Once you purchase you'll be sent a link instantly to login to your account where you can upload your video.
To film the video, you can use your webcam, iPad camera, phone camera or video camera. With the vast amount of technology around you can be filming your playing and sending it to me in just minutes.
That's not all. There's a free bonus too
I'll even create a short video showing you a technique or method that will help you improve something with your technique you are struggling with. You can either specify what technique you want or you can leave it to me to create one for you from what I see in your video. The choice is yours. Either way, you'll have something new to practice that will improve your playing.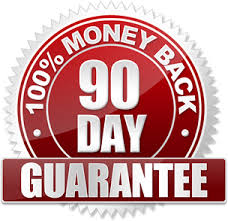 Buy The Guitar Doctor Feedback Session and if you are in any way dissatisfied once you have received it, I will refund all of your money, immediately, no questions asked.
I have no problem offering this kind of guarantee. Why? The techniques I use to teach guitar work repeatedly for countless students of my own either in direct one to one lessons, group lessons or the students who have studied my eBooks and eCourses.  I know these techniques work. They'll work for you too.
Because of this guarantee, there is no risk to you ordering this right now.
Cost $47 per session