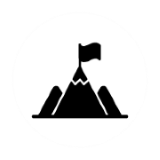 #48 – Jam the G D Em C Chord Progression
Jamming is fun, but can be hard to do. Starting with a familiar chord progression can help. Here, I show you some ideas of how to take the G D Em C progression and apply strumming, fingerpicking, and embellishment ideas to it.
To make things simpler you can break this chord progression down into chunks, e.g. G-D or Em-C. Most of all, try this without putting any pressure on yourself, keep coming back to it, and enjoy!
---