Attention – fingerpicking, strumming or acoustic guitarist over the age of 40? You will want to read this.
---
Make more progress with your fingerstyle and acoustic playing in less than 30 days than you have all year using a simple, step by step method
If you want to learn about the totally revamped EGIC, how it is inspired by a popular T.V. gameshow, how it uses scientifically proven methods for learning faster and C.I.A. "Profiling"… 
…helping you to play the most beautiful fingerpicking songs, have more fun, and fix your technique, then read on…
From the studio of guitar teacher, Dan Thorpe
Hi, my name is Dan Thorpe. The first thing you should know is that I am not a "natural" guitarist.
I do not have a degree in music and have NEVER studied it formally.
I had to learn guitar the hard way with my own frustrations over the years BUT…
Over time I have developed a method that has transformed the playing of 1000s of beginner and intermediate fingerpicking and acoustic guitarists who were learning later on in life.
---
"I am very impressed with your teaching style. You explain everything really clearly and do not lose me on the way. It is note for note tuition and this is EXACTLY what I need. You have obviously taught many students over the years and it comes over. "
---
If you ever feel humiliated seeing a friend, or worse, an 8-year-old rip it up on guitar… I know how you feel
When I started learning guitar, I would struggle night after night…
Constantly doubting myself and wondering if I was good enough.
Every time I heard a buzzing note, muted string, or made a frustrating error, it felt like the four walls of my room were closing in on me…
Suffocating my dreams to learn guitar… one bad note at a time.
Even Bob, my dog, would run off when he would hear me play.
This was made worse when I saw a family friends 8-year-old grandson play guitar, and he…
…played the socks off the thing.
Like a little Clapton or Paul Simon, he was up and down the neck, fingerpicking beautiful melodies…
All at age 8!
That was a kick in the teeth.
All I got was a horrid noise – like angry birds scratching at a chalkboard.
The blood pulsed through my skull, I was so frustrated.
I had enough.
I had played for a while, still had no songs to show for it AND then I got laughed at…
I was ready to quit but… something held me back.
I just didn't want to look back in 5, 10, or even 20 years and wish I had stuck with it, and be full of regret.
Determined, I gave it one last go…
My friend was a great player.
I asked him for advice.
One night we went to his house and jammed.
I was nervous but played.
It felt good to finally play in front of someone, but then…
…After playing, he looked at me shocked.
For a moment I thought he actually enjoyed my playing…
But no.
He simply laughed.
He apologised (he was a good guy) but that hurt.
I almost got out of there straight away, but I convinced myself to stay.
That turned out to be one of the best decisions I ever made…
As the advice, he gave me, and five key principles in particular…
Turned out to be some of the most powerful I ever had…
The strange "advice" on exactly how to fix the biggest issue when learning guitar
He shared with me some advice he learnt from a wise old (and now long deceased), classical guitarist.
This guy taught him how to erase his sore fingers and pain when playing.
"Let me show you this," my friend said.
"Whatever you say, will never work for me," I said. "I'm just not good enough".
The advice was rather crude but he said "to treat and caress the guitar like a beautiful woman".
Simple advice but it worked.
Especially when he explained the details within it.
Miss this lesson and it can cause crippling pain and frustration with your playing
It was probably the most important lesson I ever had.
It was lesson #1 – and I finally checked it off.
I practised and practised for days.
After playing with far more ease a few days later I quickly realised I was now free from the crippling tension that held me back before.
I was actually having a bucket load of fun when playing.
A whole new and exciting world of guitar playing was open to me.
One that I didn`t think was possible – at least not for me.
Finally, I felt confident, and for the first time, believed I could now be the guitarist I had always wanted to be.
I only wanted to play for myself…
…but over the next few months, I got complimented from friends and family.
My mate who laughed was shocked later year when we jammed…
BUT, this time he loved our jam and we had a great time.
It felt great to have true confidence in my playing and to know I would keep developing day after day.
If you are 40+, know this – you can make more progress in the next 30 days than in a year's of toiling away
Over the next 15 years, I built upon the things I learnt that day.
And I have developed what I call the five key principles.
They are the little known techniques that have made the biggest difference in my playing from that day.
…and the playing of over 100 students I have taught and (and still teach many of) in real life.
Yet the books and YouTube lessons I watched over the years barely mention NEVER mentioned any of these ideas.
The principles took weren`t always perfect though.
They took trial and error.
I had to refine the lessons many times as…
I was working with some really difficult students who were full of bad habits and zero confidence. 
…believing they were "too old to learn".
We got there though, and now I want to share the results of these students.
They are in one straightforward programme where I take you by the hand and share it all with you…
In a simple and easy to follow way.
It is called the EGIC and it is the thing I am most proud of in my many years of teaching guitar.
The EGIC is a simple, straightforward and cost-effective method for learning guitar which will give you real results…
…in less than 30 days.
Just like it does for almost 200 hundred other members.
If you are an acoustic guitarist who wants to enjoy your guitar each night, fingerpick and strum beautiful music,  keep your brain sharp,
…then, this is for you…
Be warned though – these ideas are rarely talked about in the world of music tuition and they are a little unconventional.
….BUT they are backed by science and the proven results of my many students.
The EGIC now comes with brand new features,  inspired by scientific research, the C.I.A. and even my favourite game show…
If you have been a member before, the new features, look and layout will surprise you.
Here are just some of the things inside the EGIC…
Discover the T.E.S.T. Method for making more progress in 30 days than you might have done in a year. The five key principles my friend introduced me to were Technique, Enjoyment, Specific Plans, Time Management AND then…TESTING you on your playing.
…They are the basis for my tuition. I teach all five factors in a variety of groundbreaking ways, using 21st-century technology… all to make you a better, guitarist from day 1 of the EGIC.
Fix your sore fingers, aching hands and learn to play with freedom – The "In Focus" mini-courses feature the critical lessons 99% of guitar teachers do not know about and the lessons most people NEVER get. These are the secrets to playing without pain, sore fingers, frustration and discomfort, and more…
An exclusive monthly bonus only available for current members (future members will never get it). We demystify some of the most practical and fun guitar techniques in the simplest way in minutes, meaning more guitar playing fun for you.
Get help, support and all your guitar playing questions answered in our new community
Enjoy the "Mini-forum" where like-minded guitarists…
All help pull each other through the trenches, motivating and inspiring one another through each stage of the guitar playing journey.
Ask questions, seek answers, get help.
The sneaky way I get students to learn over 50% more.  Studies show that "retrieval learning" helps you learn twice as much. Guitarists rarely do it but while inspired watching reruns of my favourite quiz show called The Chase, I decided to research and deploy this new "Quiz" section, so you can remember more, and at a faster rate.
Learn the best songs AND save time with my straight to the point, no-nonsense lessons – You will NOT complain of a "lack of time" again
New lessons on the 1st of every month. EVERY month, you will get your brand new set of short, time-saving and right to the point, lessons sent to via email. These are short, concise and clear, so you can learn quickly and without fluff – saving you time so you can enjoy your playing and do other stuff,
My playlists of the most beautiful fingerpicking, strumming songs and riffs – all ordered by levels of difficulty – Learning random songs is frustrating but here I make it clear which song will suit you and when – ultimately, saving you loads of time.
Make rapid progress if you are short on time with over 33 inspiring "Two-minute challenges". Get tested on your fingerpicking, strumming, ear training, fretboard knowledge, theory and more – in less time than it takes most of us to find out car keys!
The EGIC is a breeze to use. If you do NOT like technology, fear not, as I take you by the hand in the "Orientation" section, showing you exactly how to move around and navigate the EGIC with ease, like you are a captain on the high seas.
How the EGIC uses personality profiling as inspired by the CIA to make sure each personality type will get the most from it. 
Back in the 1960s, the C.I.A. used profiling tests to analyse some of the most powerful people in the world. These profiles are still used today. I took the results of these to make sure the EGIC will work for each personality type.
….For example, inside we have the quizzes (competitive people), mini-forum (socialites), challenges (determined) Supercharger lessons (for readers), "In Focus" lessons (for videos learners), the riffs (for those short on time) and more…
…Meaning more fun for EVERY member.
Get these 3 exciting things perks of being a member too:
Enjoy the big benefits of the Members Area, (which includes an exciting "trail hunt")
The "Supercharger" lessons where you will learn the sophisticated styles and secrets of players such as Clapton, James Taylor and more.
…And get 25% discounts on all e-Courses and eBooks
PLUS… You can even get free gifts delivered to your door – Inspired by the most successful Olympic countries around, I designed the "Leaderboard" to motivate all members…with prizes for the winner. 
Take part, earn points and move up the leaderboard (it is NOT skill-based, instead, it is all about joining in, so do not worry if you are a beginner).
Go bigger, faster and stronger, like your Olympic heroes and get great guitar gifts for doing so.
Let me stop you there for a minute to talk about something most people like to sweep under the carpet…
Fact #1 – Most guitarists don't enjoy their playing nearly as much as they would like – especially those who are learning later on in life.
Most of you toil away for months, years and even decades…

Never really feeling "in love" with the guitar and finding learning it harder than you ever imagined it would be.

The good news is, this can change and if you think you are "not good enough", think again.
Fact #2 – Everyone, gets stuck and this goes for all intermediate guitarists, as well as legends such as Clapton, James Taylor, etc…
Even Paul Simon would get stuck sometimes, saying things such as "I am not a good enough guitarist to improvise on it" – and that is coming from a legend of the acoustic guitar!
Most guitarists who try to learn, give up, but over 95% of my private students (all over 50) continue to love and learn the guitar to this day.
You too can learn how to get "unstuck" in the EGIC just like many others.
Check out how these specific lessons…
Will take your playing from painful, frustrated…
…To being able to play elegant, beautiful music, in an easy to follow, laid back manner
Below is a list of just some of the things you will discover in the EGIC.
The step by step lesson on creating beautiful fingerpicking music that helped the great James Taylor sell over 100 million record called "Ornamentation".
What you must stop doing immediately to improve your chord changes which most guitarists never fix, causing bad habits and crushing progress ("Chord changing Mini-Course").
How to FIX the crucial "3ps of Guitar Playing" to erase sore fingers and revitalise your playing. It takes most guitarists years to discover these, if ever, but you can fix this in just 7 days.
The single most important lesson to STOP plucking the wrong strings. Learn how within

10-minutes of focused practice over 3 days with the simple

"The octave jump" exercise.
What to do about sore fingers that feel like they have been burnt to a crisp on a BBQ. No, the answer is NOT the typical "let them toughen up". That is poor advice – I show you exactly what to do instead. 
Discover the wonderful "sticky fingers exercise" that will increase your dexterity and stretch 10-fold,  and is especially important if you are

starting to learn guitar age over 40.
WARNING! The ultra-popular guitar exercise beginners are taught completely wrong, and exactly how you should do it instead – so it protects your joints, reduce injury and trains your fingers without pain.
The easiest way to learn the "12 bar blues" authentically in the style of Leadbelly, Clapton, etc. using my simple blues mini-course where you will learn to "stack" the layers, discover turnarounds and do much more…
How to play the Boom-Chick Travis picking pattern –

the signature early 20th-century sound made famous by the

likes of Chet Atkins, Tommy Emmanuel, and Merle Travis. (In the "Boom-Chick" Fingerstyle Technique).
The "Great big ear training quiz" – You know ear training is essential, but you probably do NOT know how to do it. Testing is key, but is hard to do on your own. This test is the solution.
The truth about getting started learning the notes on the fretboard (in two easy steps) so you pick off notes easily – like an eagle picking off prey. 
The easy to follow, 3 sentence piece of advice from the legendary Richard Thompson (voted

3rd greatest acoustic guitarists of all time

by Total Guitar magazine) that can skyrocket your playing to new heights.
The simple tip that singers from the Berklee School of Music use to train their ears to a world-class standard in just 30 seconds per day, by just playing one note! You can easily use your guitar for this (in "Ear training 101").
Learn using proven methods that are impossible to replicate anywhere else – especially on YouTube. YouTube can be good but it simply cannot compete with the organisation, technology, methods of learning, clear path to follow, and community that the EGIC has to offer.
Plus… you will get exclusive access to get feedback on your playing to help you fix any issues. worth

$97 but free for EGIC members.
Plus…Get all 50 of the Dan Thorpe "Q and A newsletters", learn the exact way to get started with a metronome, the scientifically-backed Harvard learning trick that will ensure you learn everything faster, and so much more…
If you lack confidence and think "this will never work for me", fear not…
…even a 92-year-old is enjoying the EGIC!
If you feel like you are hopeless and untalented, you are not alone.
I know you do NOT want to be a rock star.
I know you probably only want to play for yourself, to have fun and keep your brain sharp…
You may have tried learning guitar online before…
…and been stung with something hard to use…
That is why the EGIC is different and why the oldest member is aged 92!
I have designed this clear and straightforward path for you, which is easy to follow and makes sense at each stage.
And, I am here every step of the way, encouraging and motivating you all the time…
…Starting with a series of short and powerful emails…
To help you build the habit of playing and practising to a high standard so…
…you see results in 30 days.
You do NOT get that with online courses.
The EGIC is NOT an online course.
It is a community, a sanctuary, a place to learn with a smile on your face.
I put my heart and soul into the EGIC to ensure you get great results too.
Other students have loved the way I teach for years. This is what they say…
"I am almost 70 and have taken to catching up on my teenage novice playing days. Now after almost 6 months, the clarity and simplicity of Dan's methods continue to make me want to go on and on…"
Joe
"Hello Dan, I am probably just another in a long line of students that simply want to say thank you. Since joining I can now say that I am improving because you have somehow put it all together for me.
I now see that there is daylight at the end of this long dark tunnel of doubt I have been down. It is finally happening"
Greg 
"Hi Dan, your EGIC is amazing! Keep up the astonishing work, you're the best :)"
Antonio
"That lesson has opened up a whole new world for me. Excellent work!"
Harry
"Hey Dan, you are awesome. Keep up the motivation! As soon as this email is done I am going to go put a few hours of practice in".
Timothy
Plus, For a limited time, get an awesome FREE gift sent to your door at zero cost to you (worth $17)
Join today, and you will get a free copy of my Amazon best-selling book, Guitarists Get Theory, sent to your door 100% free.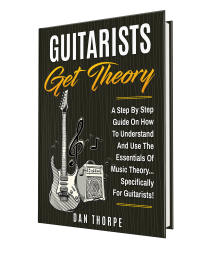 This is a gift from me. Guitarists Get Theory is a real physical book that works perfectly with the EGIC…
Theory is essential and all guitarists need it at some point. Even those guitarists who say they never learnt theory are not quite telling the full story.
Often they never learnt it formally but instead, they learnt it over time in bits and pieces and…
This took them far longer than it can take you with this book.
If you ever hear Clapton or Paul Simon or hell, even Johnny Ramone mention a chord progression, I-IV-V, a key, notes on the fretboard, etc… they are talking some theory.
Learn it the simple way with your FREE gift.
Below are just a few of the dozens of 5-star reviews the book has received.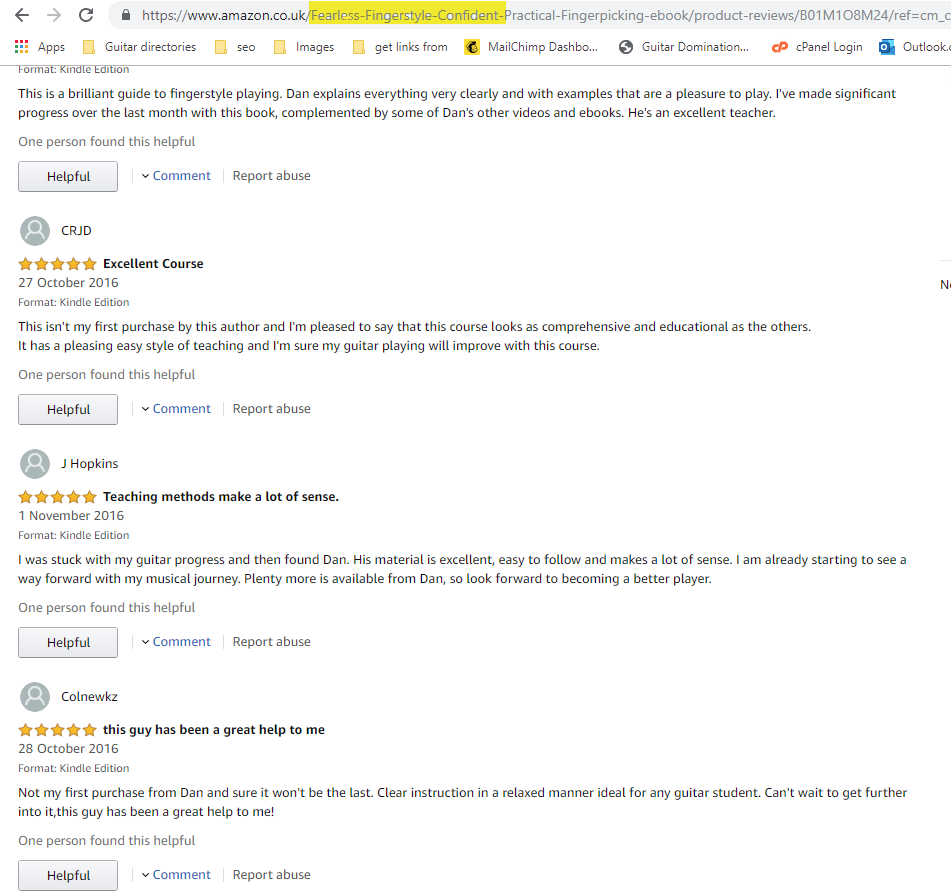 Get access to 160+ past EGIC lessons and start improving your guitar playing just minutes…
I did think about selling each of the aspects of the EGIC as a separate product…
BUT I wanted to put all my best resources all in one place to help you progress better.
To summarize, this is what you will get:
A monthly secret bonus
The "Mini-forum" and community
The brand new "Quiz" feature
The "Leaderboard" where you can win prizes
All of the "In Focus Mini-Courses"
The Supercharger Series of lessons
The monthly "Two Minute Challenges"
The Members Areas with exclusive offers, fun stuff, and more…
The EGIC includes all past lessons and new lessons every month – all of which you can access online, easily, anytime.
The cost of all of these items separately are worth $1554…
…but you get it for $37 per month.
Even my one-to-one students are loving using the EGIC on top of lessons and…
Some students have stopped having private lessons altogether with their tutor as the EGIC is saving them a whole heap of money.
Join while you still can
If the community gets too big and it takes too much time to manage, I will close new enrolments…
…But, if you, act now and join today, you can be a member and lock-in" at this price forever.
You too can start having much more fun on the guitar, erase your frustrations, and be the happy, joyful guitarist you have always wanted to be.
I guarantee your guitar playing improvement – or get your money back with my 30-day guarantee.
If you feel like in 30 days you have not achieved success on the guitar or the EGIC and community has not helped you make new and exciting habits with your playing…
Simply email me and I will cancel your account and refund you right away – no hard feelings.
WARNING: The EGIC is definitely NOT for everyone
The EGIC is for beginner and intermediate guitarists who love to fingerpick, strum and play acoustic styles.
At $1.23 per day, it is not cheap but for those who do NOT want to invest in themselves it is too expensive.
If you are NOT serious about your playing, you can keep trying on your own, scratching around with YouTube, hopefully to find some gold amonst the junk…
While "Father time" eats away at your years – which you will never get back.
If you are not committed to your playing, DO NOT JOIN.
There is a place for you…
BUT it ain't this membership!
The EGIC is for committed players only.
Even if you only have 15 minutes or so a day to play.
There are almost 200 members having a blast in the EGIC…
As learning guitar, the way I teach, saves time and will free you up to enjoy more of your playing.
Now it is time to decide if you want in or not.
Once you click "add to cart" below, you will instantly be sent an email with your log in details to my site where you can access the EGIC, immediately.
If you have any questions or issues, you can email me at hq@guitardomination.net and we will sort it right away.
The Guitarists Get Theory book will be sent right away and you will get instant access to the EGIC.
Click the add to cart button below to join and…
In less than 30 days you can be well on the road to achieving your guitar playing dreams.
The EGIC costs just
$37 per month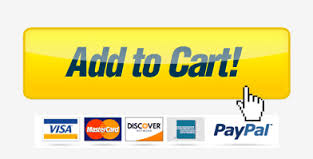 If you want a 20% discount on the above price, you can get one by paying yearly rather than monthly. Click here to order yearly membership.
P.S. Achieving your guitar goals takes practice, but like Michangelo painting the Sistine chapel – it happens one brushstroke at a time.
I want to take you through each of those brushstrokes so you can paint your masterpiece and achieve your guitar playing goals. 
Above all, YOU will become a much better guitarist who will have a lot more joy from this amazing instrument!
Join today and let's start this amazing journey together!
Dan Thorpe
---
Frequently Asked Questions.
I am 65 and have struggled on and off with guitar for a while. I like your teaching but will this work for me?
Age does NOT matter. 65 is not old in this day and age – we have a 92-year-old beginner as a member and he is doing great. If he can do it, you absolutely can too!
Can I cancel the program whenever I want?
Of course. Whenever you want. I make it as easy as possible for you to cancel.
I'd like to join but I'm concerned about my privacy and have been stung before.
100% of the content and communication in the EGIC is behind a private, password-protected paywall. All payments, emails/data are completely safe and all data is completely encrypted using the latest SSL technology.
I'm worried that I won't have the time to utilise the Inner Circle.
That is why I have built-in these time-saving principles, like the "Leaderboard", "two-minute challenges", the community to help motivate you, and more…
The lessons are short and to the point. I respect your time and build the EGIC to save you time so you can enjoy your playing and the rest of your day.
"I will teach you to play and practise smarter, not harder" – Dan
If I cancel before my year or month is up will I get a refund?
Yes, of course. You WILL get refunded for any time paid for but not used.
P.S. Achieving your guitar goals takes practice, but like Michangelo painting the Sistine chapel – it happens one brushstroke at a time.
I want to take you through each of those brushstrokes so you can paint your masterpiece and achieve your guitar playing goals. 
Above all, YOU will become a much better guitarist who will have a lot more joy from this amazing but sometimes frustrating instrument! If you are as excited as I am, join today and let's start this amazing journey together!
Dan Thorpe